| Full 'n Free |
The Protein Powder Problem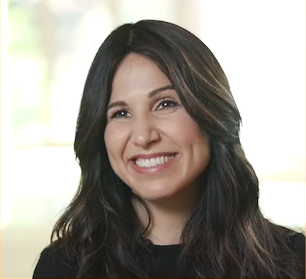 | July 27, 2021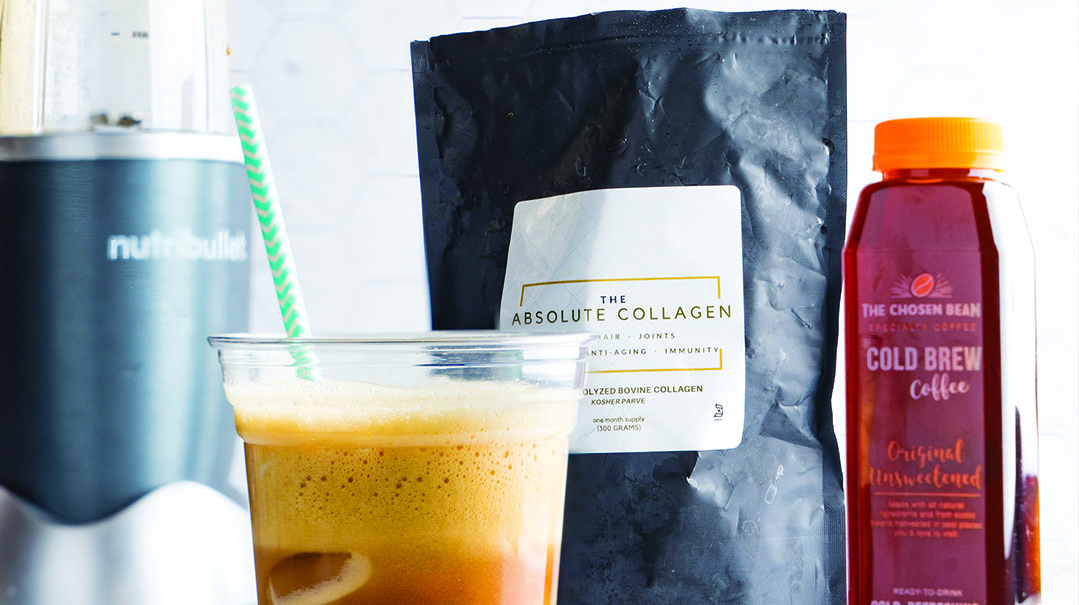 Styling and Photography by Chavi Feldman
If you've been reading my articles for a while, you know how much I love my macro meals. I always find that getting in all four macros keeps me satisfied for longer and saves me from sugar spikes and crashes.
There's one macronutrient I've always struggled with in the morning: protein! Eating a high-protein breakfast evens out blood sugar, increases metabolism, and helps people stay fuller and more focused all day. Protein is also the key macronutrient for rebuilding muscle after workouts. I work out every morning, so I really feel the difference when I don't have protein in my breakfast. But savory breakfasts with eggs and fish never spoke to me. I like my breakfast sweet and crunchy, as in smoothies and muffins.
Over the years, I've tried various protein powders to fill the gap. I don't eat dairy or soy, so I tried all the vegan options: hemp protein, pea protein, egg-white protein. I found that I couldn't use any of them for more than a few days without digestive discomfort. It seemed the best I could do was nuts, so I developed endless breakfast recipes that incorporated nuts. But I was still hoping for something better.
Calling All Collagen!
Throughout my training as a health coach, I kept hearing about collagen. Collagen is a protein that our bodies produce naturally until around age 25. After that, the only way to absorb it is by digesting it from an outside source. It's commonly processed from the skin of cows or fish and made into powder.
Aside from being a packed source of animal protein, my integrative nutrition mentors always talked about how collagen can improve skin, nails, muscles, and joint health. The collagen they talked about was beef collagen. While fish collagen is also a great source of protein, it's not as reliable for the other benefits, since not all fish have the same levels of hydroxyproline (the component of collagen that's responsible for all those extra benefits), and companies don't usually indicate which type of fish they use.
I tried finding a kosher beef option, but they didn't exist. Instead, I bought a kosher fish collagen powder and gave it a shot. The brand I tried had a fishy taste and odor, so I didn't buy it a second time.
Cow Collagen — Kosher
Six months ago, my sister Reva, a fabulous makeup artist, told me that all her friends in the frum beauty industry were so excited about this new product, a kosher beef collagen, that was supposed to be amazing for skin, hair, and nails.
"I've definitely heard of collagen," I said, "but are you sure it's beef collagen? And it's kosher?"
Reva gave me The Absolute Collagen's contact information. I had lots of questions — about kashrus, about whether it was pareve, and about the quality of the product. It checked out on all fronts. When I tried it, I was very impressed.
I needed to make sure that it would agree with me long term, and that I saw the results they were promising, before writing about it. Now that I'm six months in, I can tell you I'm thrilled!
The Results
I have at least a full dose of collagen every day, and the impact on my gut health is positive. It's completely tasteless, odorless, and dissolves like a dream. I add it to my smoothies, pure puddings, and muffins, and it's only enhanced them.
Aside from enjoying my breakfasts, refueling better after exercise, and feeling fuller throughout the day, I've gotten comments on my skin's new glow. My hair and nails are growing faster. I'm also thankful to be doing something proactive about my future joint health.
If you've been struggling to find a protein source that agrees with you, I hope that you enjoy this solution as much as I do!
Best,
Rorie
Rorie Recommends:

The Absolute Collagen
The Absolute Collagen is currently the world's only authentically kosher retail beef collagen powder (certified by the Kof-K). Beware of collagen that says "kosher" without being certified by a trustworthy hashgachah.
Amazingly, it's pareve! Since collagen is extracted from an inedible part of the cow, the Iggros Moshe and Mishnas Rav Aharon classify it as a nonmeat item that can even be added to hot milk.
To get the special benefits of collagen, you need one rounded tablespoon a day. The Absolute Collagen also dissolves beautifully without the slightest taste or odor.
Collagen Cold Brew
Can you believe that this coffee is full of protein? I developed this recipe for Hava Java in Monsey. It's been a huge hit! Get ready to see how an 8-ounce cold brew erupts into a 16-ounce restaurant-worthy gourmet whipped drink in seconds. The clincher is not to overblend it — keep it short so that the whip doesn't harden and separate from the liquid.
1 Tbsp The Absolute Collagen powder
2–3 Tbsp hot water
8 oz (225 ml) prepared cold-brew coffee (bought or homemade)
¼ cup milk (optional)
sweetener, to taste
In a NutriBullet or blender, mix collagen powder with hot water until dissolved. Add prepared cold-brew coffee. Add up to ¼ cup milk, if desired (your drink will be white and creamy even without it) and sweetener to taste.
Blend for 2 seconds — no more!
Tips
When you're adding collagen to something hot, like oatmeal, just sprinkle it in and stir until the full serving is dissolved. (You might need a little extra water, because it thickens it a bit.)
When you're having something cold, combine 1 rounded Tbsp collagen with 2 Tbsp of hot water and mix until it dissolves before adding it into cold water, juice, or milk.
When you're adding collagen to something blended, get ready for a big volume increase! Smoothies and shakes get larger with added collagen — especially my Collagen Cold Brew.
Bio
As a health coach certified in integrative nutrition, Rorie shows the frum community how delicious, fun, and doable it can be to incorporate healthy habits into our lifestyle, one small step at time. She's the health ambassador of Kosher.com, founder of Full 'N Free, LLC, and a diehard recipe developer who's always whipping up foods and treats that love us back. Check out her story, product line, video demos, and more at www.fullnfree.com.
All statements are suggestive only. Please consult with your doctor before making any dietary or lifestyle changes.
(Originally featured in Family Table, Issue 753)
Oops! We could not locate your form.
>