| Tribute |
The Next Link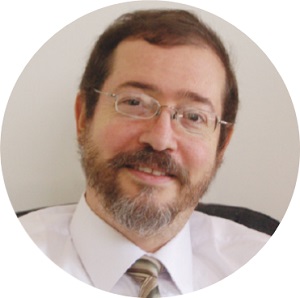 | January 27, 2015
Rav Chaim Epstein understood that his role as rosh yeshivah was so much more than saying deep shiurim. It was about transmitting the treasure he himself received, about taking the talmid by the hand and teaching the sacred steps that are at the very core of high-level study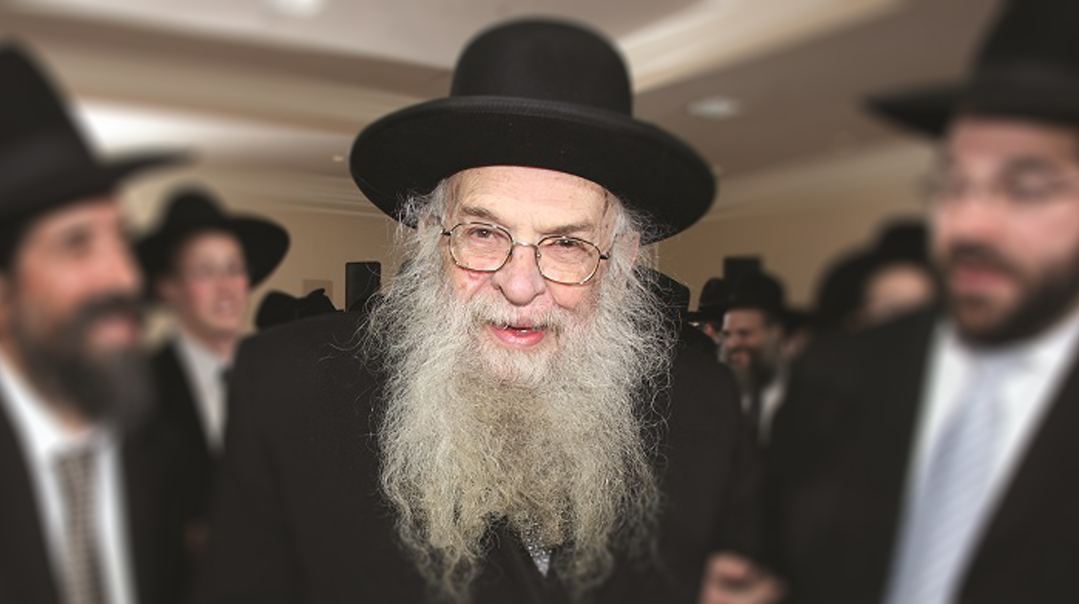 T
he slim black sefer that began appearing on tables and bookshelves in yeshivos in 1973 was something of an anomaly. Bearing the simple title Iyunim B'chiddushei HaRashba, it was not the typical sefer of shiurim that one expected to see from a rosh yeshivah, although it had been written by one. Rav Chaim Epstein, rosh yeshivah of Brooklyn's Yeshivah Zichron Meilech — whose passing last week after an illness at age 79 left behind a gaping void in the Olam HaTorah — had written an innovative work that took the talmid by the hand, so to speak, and taught him a skill at the very core of the high-level Torah study that pulsates within yeshivos everywhere: How to read closely the words of a Rishon — in this case, the Rashba — and decipher untold depths in his every word.
The letter of approbation appearing at the front of that sefer was also quite striking. In his enthusiastic haskamah, the towering gadol of that time, Rav Moshe Feinstein ztz"l, had expressed his delight that "even in the new generation, true gedolei Torah have arisen." Rav Chaim was only 38 when those words were written. Despite this, when asked to be mesader kiddushin, he called Rav Moshe with his quandary, "How can I be mesader kiddushin when I don't even have semichah?" To which Rav Moshe replied, "Reb Chaim, if not you, then whom? I hereby give you semichah over the phone!"
Rav Chaim's sefer was a classic expression of what he saw as his role, as one of the leading talmidim of Rav Aharon Kotler ztz"l in Lakewood — not just harbatzas Torah, but mesiras haTorah, serving as a next link in the generational chain of Torah transmission. There are maggidei shiur and roshei yeshivah, and then there are those who merit the illustrious title of maatikei hashemuah, those who pass on that which they themselves received, the process of how to approach Torah and how to learn it, and guide their talmidim through that process, step by sacred step. Rav Chaim was very much of the latter category.
A second sefer he published in 1978 under the modest title Iyunei Torah, featured a further departure from a standard sefer of lomdus — a multi-page introduction that used a plethora of sources to deeply explore the uniqueness of the purely spiritual creation called "Torah," entirely distinct from all secular forms of wisdom. With this essay, Rav Chaim sought to initiate young bnei Torah into an understanding of Torah study as Creation's very raison d'être, which had been the overarching theme in the Lakewood beis medrash of Rav Chaim's great rebbi. Never in a half century did Rav Chaim stop transmitting, reaching into the storehouse of his rebbi's fabulous riches of Torah and yirah and handing the same down to his own talmidim.
The Pride of Lakewood
Born in Mir, Poland, Rav Chaim escaped the Holocaust along with his family by traveling with the Mir Yeshivah to Shanghai. They ultimately made their way to America, where he would marry Esther Musha Bender, a daughter of two legendary mechanchim. The young couple made their home in Lakewood, New Jersey, where Rav Chaim joined the then-revolutionary kollel of Beth Medrash Govoha and solidified his bond with Rav Aharon Kotler ztz"l. He would later move to Brooklyn, where he served as rosh yeshivah of Yeshivas Zichron Meilech.

Rabbi Yitzchok Perman, longtime rebbi in the Philadelphia yeshivah, learned in Lakewood for only a short time, in the summer of 1959, but he has a unique perspective on what Rav Chaim meant to his rebbi. "For some reason," Rav Perman recalls, "I found chein by Rav Aharon, and when he heard I was planning to return to Ner Israel, he tried to get me to stay and offered for me to learn b'chavrusa with Chaim Epstein. Now, Chaim was unquestionably the pride of the yeshivah of that time, at least among the bochurim, which was no simple matter because there were some real metzuyanim there.
"But I will never forget the words the Rosh Yeshivah used to describe the 24-year-old Chaim when he called me into his room to try to convince me to stay: 'Er iz a lamdan, er iz an illui, er iz a gadol.' He then continued on for five minutes, explaining that it was worth being his chavrusa not just for the learning but to be in his proximity, to learn from his middos and yiras Shamayim. The Rosh Yeshivah loved all his talmidim, but one could see on his face when he spoke with Rav Chaim that he was something special."
Rabbi Perman ultimately returned to Ner Israel, but the next summer, he spent bein hazmanim in Camp Agudah, and one afternoon, an announcement came over the loudspeaker: Yitzchok Perman has a visitor.
"Chaim Epstein, the pe'eir of Lakewood, had shlepped to visit a bochur he barely knew and was four years his junior, just to keep a kesher."
Fire, Then Silence
At the hespedim in Yeshiva Zichron Meilech, the throng was swelled by the bnei hayeshivos who streamed into Brooklyn from throughout the tristate area and beyond and spilled over by the thousands into the surrounding Boro Park streets and a large banquet hall nearby. Rav Chaim was a gadol who had emerged from and represented the olam hayeshivos; he didn't sit on boards or appear at conventions. But everyone knew that he, like few others, had a crystal-clear grasp of his great rebbi's thought-world and what he had sought to create in America, and thus, "What does Rav Chaim say?" became the standard by which the entire yeshivah world measured itself.
The maspidim didn't dwell at great length on Rav Chaim's greatness in Torah; all that needed to be said in that regard was captured by the South Fallsburg rosh yeshivah, Rav Elya Ber Wachtfogel, who said that "Rav Chaim had a reine Torah [a pure, unadulterated Torah]." His massive, deep intellect seemed to have a built-in detector that would reject ideas that strayed even slightly from what straight-thinking logic dictated. In his hesped, Rabbi Yehuda Svei observed that whenever Rav Chaim would conclude his address at the Lakewood yeshivah on Rav Aharon's yahrtzeit, silence would reign, as those present gave thought to how to apply to their own lives what they had just heard. Such is the impact of words that bear an internal consistency and are manifestly lived by their speaker.
The hespedim created a mosaic of human potential, delivering a deeply affecting portrait of what man can make of himself, his middos, his family life, his devotion to G-d and fellow man, through lifelong immersion in Torah. Rav Chaim's son Aharon Dov told of how his father would invest countless hours preparing to deliver a shmuess in the yeshivah, bringing a tall pile of seforim to the table to pore over in preparation. But one day, he said a shmuess completely different from the one he'd toiled over for so long that week. Why? " 'Because,' my father explained, 'when I came to say the shmuess there was a fellow there who might have thought I was speaking about him personally. That I could not do.' "
On another occasion, Rav Chaim was scheduled to speak at a simchah, but the evening came and went without him rising to speak. He later explained that the speaker before him was an elderly rav whose speech had been rather weakly received. "How can I follow that with a fayerdige derashah of my own?" was Rav Chaim's response.
And one more: In his last years, Rav Chaim would use two canes to make his way from home to yeshivah and back. But on Shabbos, he wouldn't use canes and had to be escorted, turning a ten-minute walk into an hourlong ordeal. One Shabbos, as he and his son were making their way home through Boro Park's streets, they encountered a Hatzolah ambulance, sirens blaring, pulling up to a house. Rav Chaim remained rooted to the spot, refusing to take another step, as he explained, "How can we go eat cholent when a Jew needs emergency services?" Only when the crew emerged sometime later with the patient did Rav Chaim approach the ambulance, offer an audible "Refuah sheleimah!" and then proceed on his way.
As a rebbi, his sole consideration was his talmidim's benefit. Rabbi Yisroel Meir Stern, today a rebbi in Yeshiva Darchei Torah, maintained a lifelong kesher with Rav Chaim after learning under him in Adelphia during the one year Rav Chaim spent there as rosh yeshivah. He recalls Rav Chaim sitting and writing out the vaadim in Derech Hashem he would deliver in Adelphia, "not just the main points, but the entire vaad, line by line. Surely, there were many better things he could have done with that time, but if it would give him just a bit more clarity in conveying the Ramchal to his talmidim, then that's what he needed to do."
When Rav Motel Weinberg left the Yeshiva of Eastern Parkway for Montreal, Rav Chaim was invited to take his place. Rabbi Stern remembers that 20 of his talmidim wanted to go along. "We had really become his talmidim, his chassidim, so we wanted to come with him to Brooklyn. But listen to the ehrlichkeit… He spoke to each one of us individually and said, 'I hold it's better for a bochur to learn out of town.' Here he's going into a new yeshivah where there were talmidim of another rosh yeshivah.…"
Yet another talmid relates that after learning in Zichron Meilech for several years, he had learned in Eretz Yisrael for a short time and upon his return, went to Lakewood. When, on a visit to the Lakewood beis medrash, Rav Chaim met this bochur, he said, "What are you doing here? Come learn by us." For all that Lakewood, the rebbi's yeshivah, meant to Rav Chaim, he knew that this bochur, who had lost his father, needed the fatherly relationship that only he could provide, and did, for many years to come.
Family and Community
Rav Chaim's own world consisted of Torah, and only Torah. He had prodigious artistic abilities, which his rebbetzin only learned of when she chanced upon a box containing magnificent drawings of gedolei Yisrael he had completed as a bochur. He had since given up the pastime as a distraction from learning, acceding only to his wife's urging that he create a portrait of his rebbi, which took five years' worth of bein hazmanims to complete. But he stepped out of his world of "nohr Torah" to tend to the needs of the hundreds of individuals, families, and institutions that turned to him for guidance. Yet, say family members, never did they have the sense that his involvement with the klal took precedence over the needs of his family.
His experiences helping those struggling with familial and personal issues led him, at the advanced age of 75, to establish a fund to help defray the cost of mental health services for yeshivah and Bais Yaakov students and their families; in four short years in existence, his brother-in-law, Rav Yaakov Bender, rosh yeshivah of Yeshiva Darchei Torah, estimates it has already provided many hundreds of thousands of dollars in assistance. When nonreligious relatives would come to visit from Eretz Yisrael, Rabbi Bender recalls, it was Rav Chaim who somehow found the time to sit with them for hours on end, shmoozing, talking philosophy, keeping their connection to Judaism and family alive.
Following his rebbetzin's petirah four years ago and that of his only sister this past summer, this giant of the mind and spirit has taken leave of the world, as countless grieving talmidim and an orphaned olam haTorah remain behind. Perhaps the best way to respond is in the way Rav Chaim himself had counseled after the passing of a contemporary of his: "We can't imitate his intellect, nor his memory. But we can seek to learn from his hasmadah and his middos."
(Originally featured in Mishpacha, Issue 545)
Oops! We could not locate your form.
>