| Metro & Beyond |
The New Democrat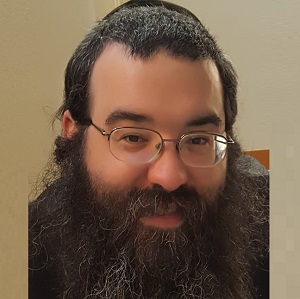 | July 1, 2020
Rep. Eliot Engel faces upset: What's left of the Democratic Party?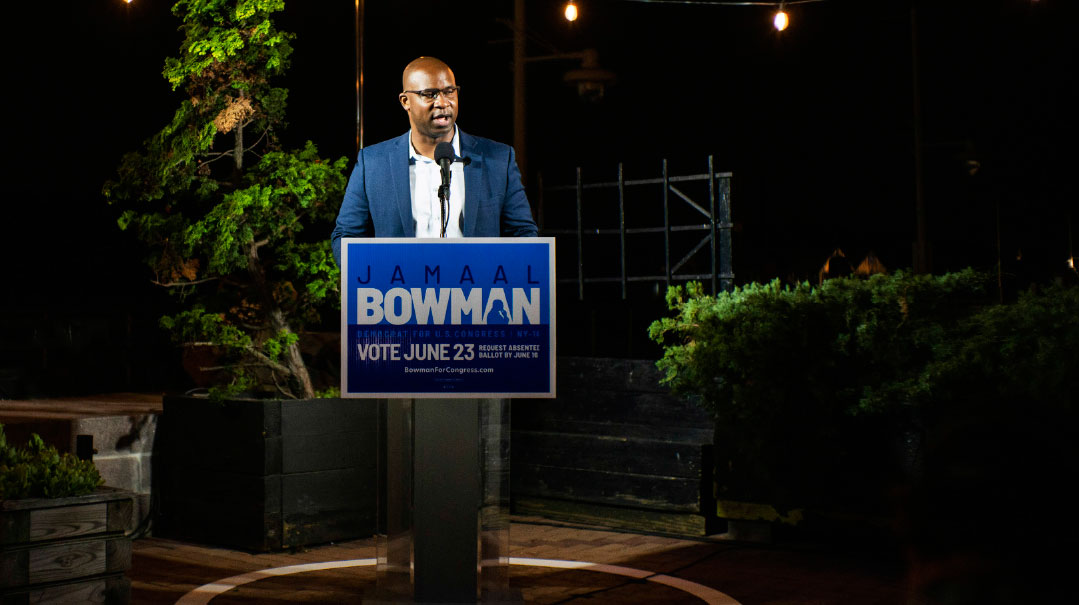 Photo: AP Images
The Squad is no longer a quad. Elections in New York last week have elevated at least two candidates who are ready to join the red revolution sparked by Congresswomen Alexandria Ocasio-Cortez, Ilhan Omar, Rashida Tlaib, and Ayanna Pressley.
The pro-Israel community, already shocked by the retirement of longtime Israel advocate Rep. Nita Lowey and the likely defeat of Rep. Eliot Engel on June 23, now must watch as the pair's successors head to Washington, D.C.
Lowey, from her perch chairing the powerful Appropriations Committee, and Engel, leading the Foreign Affairs Committee, have proven to be valuable allies for most of the past three decades.
During the final days of Engel's campaign to remain in office for a 17th term, the subject of Congressional funding of Israel began to creep into the discourse. Engel's likely loss — absentee ballots are still being counted — means that a staunch and decades-old friend of Israel may be replaced by Jamaal Bowman, a school principal endorsed by Cortez and Bernie Sanders.
"The economic and social interests that would oppose additional aid to Israel are joining together," said Sheinkopf, who was described by ​Campaigns and Elections magazine as one of New York's top political influencers, "and that is a very frightening moment."
Sheinkopf has been involved in hundreds of campaigns over three decades, including those of Mayor Michael Bloomberg and President Bill Clinton. He sees his party's new direction embodied by this type of progressive candidate — "the New Democrat," he calls it.
It's a term he's familiar with. Since the 1980s, every Democratic president has claimed the mantle of being "the New Democrat." Bill Clinton used it to justify a crackdown on crime, runaway welfare rolls, and pushing through a union-busting free trade deal. Even Barack Obama, who governed far to the left of Clinton, proclaimed himself a New Democrat in that he was "pro-growth."
It's now 2020 and the New Democrat has changed faces again. He is now more like Cortez, the bespectacled former bartender from the Bronx, with a foreign policy that could have come straight out of a Saudi-funded think tank. He will shy away from the heated rhetoric of Israel boycotts, but will promote its softer cousin — reducing aid and redirecting it to the Palestinians.
Along with Bowman's win over Engel, the race to succeed the retiring Lowey has also produced a potential Squadron. Mondaire Jones won the six-way Democratic primary in Westchester and Rockland counties, a race in which the Jewish vote was split among candidates.
Rabbi Abba Cohen, the director of Agudath Israel of America's Washington office, also used the term "New Democrat" to describe these progressive candidates, and bemoaned the exit of old-guard figures like Lowey and Engel.
"The loss of these individuals will be a big blow to our agenda," he said, "and I think a big blow to Congress in general. These people were seasoned veterans of the legislative process. A new Democrat is coming to Congress now, with a different agenda."
Sheinkopf, whose political acumen is sometimes expressed in the singsong of a Talmudic argument (a nod to his semichah), said that a generational pull was tugging at the extremes of both parties.
"This is not about the Democrats, it's about the Republicans as well," he said. "This is a country that has become much more economically unequal, a country that will soon not derive most of its population from European countries. It was once the most religious country in the world — now, religious institutions and communal organizations are disappearing. We look at our Orthodox world and we say that we are growing, but that's not true for others."
Israel's relationship with the United States is changing, he added, and Jews are "deluding themselves" when they get upset by this. "It's nonsensical to think that this is going to go on interminably."
Sheinkopf expects there will be considerable pressure on the House leadership to modify the rules to allow Rep. Ocasio-Cortez more control over the party and more sway in Congress.
So what's there for the pro-Israel advocate to do? Sheinkopf said that the case for Israel can still be easily made.
"A quick understanding of foreign policy and strategic needs since the beginning of the history of the world, going back to the the Peloponnesian Wars, is that you need to control the Mediterranean Basin if you intend to have any influence on the world," he said. "The British understood it. This is not about philanthropy. The Israelis give more than they get — the defeat of al-Qaeda, the technological gadgets that Americans get because of Israeli brainpower, the protections that Americans have because they have a significant ally against the Russians and the Chinese in the Middle East."
He predicted that as the Democratic Party changes its character, Israel will seek closer ties to China as a means of protecting itself. In the United States, he suggested that people who care about Israel begin projecting their political brawn.
"What do you do? You get into the coalition and try to bust it up," he declared. "You have to wait until there is a cleavage within that group, which there will be. We need to get enough people in one place for a demonstration, even if it creates controversy. You cannot walk away from a battle and expect to survive. Become powerful, and then they're going to have to deal with you."
It is unlikely the Orthodox community will embrace street protests, something it has historically shied from. Rabbi Cohen, however, says he is convinced that the community can reach key members of Congress if the right message is communicated.
"I get that often from people, 'you know, this particular senator, this particular congressman, how do you work with them? They are against the kind of values we advocate,' " Rabbi Cohen said. "That's true, obviously, in certain cases. But you can always find areas where you can work together. There are certain members that [oppose] school choice but we might be able to work with them on security grants or issues relating to anti-Semitism. Maybe we can't work with them on some of the moral issues of the day, but we could work with them on Israel."
Rabbi Cohen, who has been in Washington for three decades, said that blame for the shift in the Democratic Party position on Israel lies with groups that have muddied the message that support for Israel was sacrosanct.
"What people in Congress saw was not [Cortez] or Ilhan Omar but that Jewish people themselves were shifting on these issues," he noted. "That emboldened them to say things that in the past they might not have said, or take positions that in the past they might not have taken."
Rabbi Cohen is concerned about what he is seeing in the United States today, but at the same time, he believes "that the United States is stronger than the trend, though we have to see how much further this is going to go."
Sheinkopf echoed that message of optimism. "Being a Jew," Sheinkopf mused, "means, by definition, that you must be hopeful."
(Originally featured in Mishpacha, Issue 817)
Oops! We could not locate your form.
>