| Full 'n Free |
The Great Pesach Recipe Swap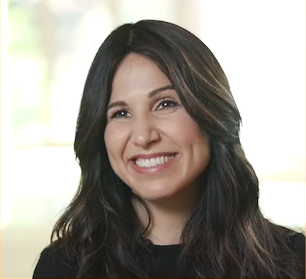 | March 17, 2021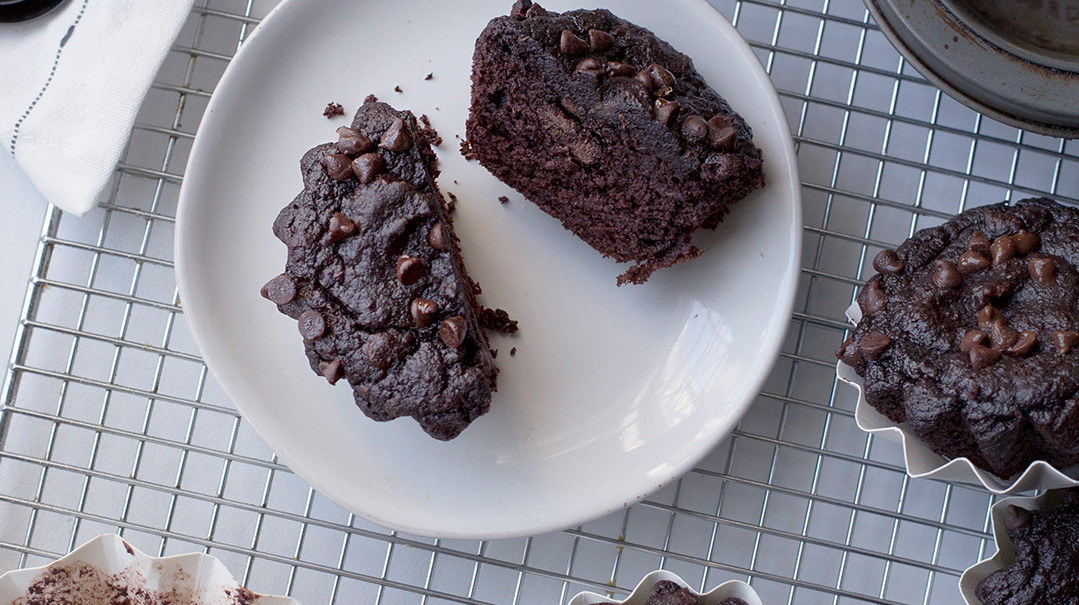 Styling and Photography by Baila Rochelleiner
I love playing in my kitchen. I first developed that pastime out of necessity, due to my own food sensitivities. From there, I moved on to working out solutions for countless clients with allergic, metabolic, or digestive dietary limitations. By now it's second nature for me to look at a recipe and see its potential Full 'n Free makeover.
Pesach is a time when we're all spiritually "sensitive" to the contents of our food. Some of us have more stringencies than others, but it always helps to be able to take a yummy-looking recipe and figure out how to revamp it. Here are some of the ingredients that I always switch out. You can try these substitutions for Pesach and see if you like them enough to carry over to the rest of the year, too.
Sugar. When I see a recipe that calls for sugar, I automatically think raw honey. Honey is the healthiest natural sweeter. It contains the optimal balance of glucose, fructose, and sucrose to keep our blood sugar even (unlike other natural sweeteners, whose balances are somewhat skewed). Raw honey even offers some nutritional benefits. To sub honey for sugar, I usually halve the amount because it's so much sweeter than sugar.
In some cases, when I prefer a different flavor, I'll use maple syrup or silan. For recipes that really need a granulated sweetener to create the right texture, I use coconut sugar; it's natural, unrefined, and lower glycemic than cane sugar. I find that three-quarters of the amount of coconut sugar is sweet enough to make up for the omitted cane sugar.
Soy sauce. This is an easy one — coconut aminos! (Make sure to buy a brand that's kosher for Pesach.) It's way lower in sodium, all natural, and soy- and MSG-free. It's milder than soy sauce, so I add 1 teaspoon of red wine vinegar for every ¼ cup coconut aminos for some kick. (Pro tip! Mix 1 cup coconut aminos with 4 teaspoons red wine vinegar and 2 teaspoons balsamic vinegar in a jar for on-hand use. For variety, add crushed fresh garlic, garlic powder, freshly grated ginger, or powdered ginger. Add a little raw honey for a teriyaki-sauce feel.)
Duck sauce. It's processed and full of sugar, so I usually sub with naturally sweetened apricot jam or even home-puréed dried apricots with or without a little honey. This works especially well in meat and chicken recipes. My all-time favorite sweet-and-sour sauce is Esther Black's garlic-fermented honey. The recipe is on my Light Unfiltered Real & Raw Honey label.
Oils. Healthy fats are good for you, but refined fats are detrimental, so the swap is both health-promoting and harm-avoiding all at once. Instead of canola oil, I fry and bake with extra-virgin unrefined avocado or olive oil, using the same amounts. If a recipe calls for margarine, it's a no-brainer to sub with an equal amount unrefined coconut oil — it gives you that same chewy texture.
Potato starch. Many people find potato starch hard to digest. It's also high glycemic, so it gives you that sugar rush and crash without really filling you up. I substitute with arrowroot flour — see Rorie Recommends for details.
Almond flour. Almond flour is healthy, but it often makes for dense baked goods. Instead, I use my Grain-Free Flour Blend, which produces a really fluffy texture and works cup for cup to replace almond flour in most recipes. It's a high-fiber, high-protein blend of arrowroot, coconut, and almond flour that keeps blood sugar even and fills you up. When I use it in place of white flour year-round, I decrease the amount of oil in whatever recipe I'm using to balance out its healthy fat content.
When you put on your Full 'N Free glasses, you start seeing recipes less as directions and more as suggestions! Take a fresh look at the recipes that call your name this season and see how you can up the game using higher quality ingredients. Makeovers are so much fun — especially when they make us feel so much better.
Wishing you a Pesach that's full, free, and fabulous,
Rorie
Rorie Recommends: Rorie's Kosher-for-Pesach Coconut Flour and Arrowroot Flour
My Grain-Free Flour Blend transformed Pesach for thousands of people, but not for those with nut allergies. This year, I've added two new nut-free products to my kosher-for-Pesach line — coconut flour and arrowroot flour.
Coconut flour is high in fiber and other nutrients. Because of its distinct taste and tremendous absorbency, it works best when combined with other grain-free flours. Add 1 egg for every ¼ cup coconut flour you use in place of other flours in recipes.
Arrowroot flour works very similarly to potato and tapioca starch. You can use it cup for cup as a healthier replacement in most recipes, but because it is a little moister, you might need to reduce the amount by one-quarter in some cases. If you know how a recipe is supposed to come out, start out with a reduced amount of arrowroot, then add more if necessary once you see how the batter looks. For recipes you aren't familiar with, go for the cup-for-cup option. You can always add a little extra liquid if need be.
I've teamed up with Naomi Elberg (Naomi_tgis) to bring you tried and tested better-for-you arrowroot flour and coconut flour recipes. Can't wait to hear how you like them!
Chocolate-Zucchini Muffins or Squares
These delicious treats are grain-, nut-, dairy-, and sugar-free.
YIELDS 10–12 MUFFINS OR 1 9-INCH (23-CM) PAN
4 eggs
8 pitted Medjool dates (look for soft dates; dry dates will compromise outcome)
½ cup unsweetened applesauce
½ tsp vanilla extract
½ cup cocoa powder (see tip)
2 Tbsp coconut flour (see note)
⅓ cup arrowroot flour (or tapioca/potato starch)
1½ tsp baking soda
½ tsp cinnamon
⅛ tsp sea salt
1 medium zucchini, grated on smallest hole size (about ¾ cup)
½ cup cocoa nibs (for a sugar-free version) or mini chocolate chips
Preheat oven to 350˚F (175°C).
Mix wet ingredients in a food processor until the dates are fully chopped and the mixture looks almost whipped. Combine dry ingredients in a separate bowl. Place grated zucchini in a cheesecloth or thin towel and squeeze out as much liquid as possible. Add dry ingredients to wet mixture and mix to combine. Stir in zucchini.
Pour batter into lined muffin cups or a greased 9-inch (23-cm) square baking pan, ideally glass or metal. Bake for 28–30 minutes. [For muffins and cake?] For muffins, allow to cool in cups just until they can be handled. Transfer to a cooling rack and cool completely before eating. For a cake, slice into squares once cool.
This recipe freezes well. Defrost at room temperature.
Note: To avoid using two different ingredients, substitute the coconut and arrowroot flour with ½ cup Rorie's Grain-Free Flour Blend.
Tip: Different brands of cocoa will produce a different outcome. If the cocoa you're using is very dark, reduce the amount to ¼–⅓ cup. Darker cocoa will produce a thicker batter and a denser muffin.
Bio
As a health coach certified in integrative nutrition, Rorie shows the frum community how delicious, fun, and doable it can be to incorporate healthy habits into our lifestyle, one small step at time. She's the health ambassador of Kosher.com, founder of Full 'N Free, LLC, and a diehard recipe developer who's always whipping up foods and treats that love us back. Her Full 'N Free line of better-for-you dough mixes and baking essentials enhance the kitchens of bakers across the US and now in Canada, too!
All statements are suggestive only. Please consult with your doctor before making any dietary or lifestyle changes.
(Originally featured in Family Table, Issue 735)
Oops! We could not locate your form.
>