| Diary Serial |
The Girl That Was: Chapter 3    
| July 19, 2022
It was a fact. I had the best house and the most amazing mother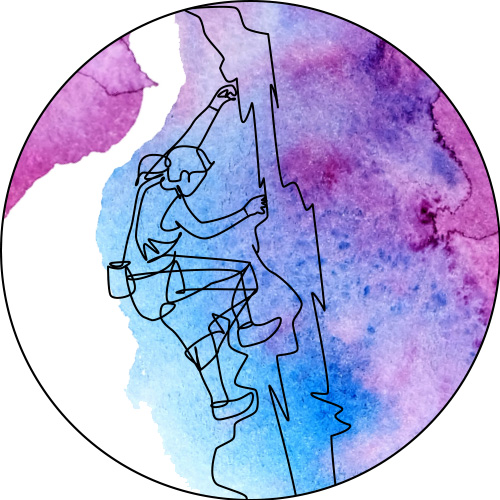 IT was hard to believe that ninth grade was over and I was packing for camp. It had definitely been a challenging year. I'd navigated a new school with way more teachers and way more homework than I ever had before. But Bubby's words rang in my ears. I am good. I can hold my head up high.
With those words as my motto, I told the truth without any apologies. Yes, my parents were divorced and no, I don't need to give you any more details. Except to Malki. I felt so fortunate to have found in Malki a trustworthy friend, full of empathy. She listened when I vented. She gave advice only when I asked for it. And she was so much fun. We talked and laughed away the hours that were meant to be for studying.
My house was the best place to hang out. We usually had it to ourselves. And when Mommy came home, she was sure that we must be starving.  Somehow, she was always pulling a fresh cake out of the oven, and she happily cut us slices and joined us at the table. We would talk and laugh and sometimes our conversations would get more serious with my friends asking my mother for advice or guidance.
It was a fact. I had the best house and the most amazing mother.
But it was time to stop dreaming and start packing. My luggage needed to get to the camp bus very soon. Mommy joined me. We laughed together as Mommy regaled me with stories and songs from her camp days. It was hard for me to leave my mother. I felt bad knowing that she would be alone in the house night after night.
But Mommy waved away such concerns. She told me that she's a big girl, and that she can take care of herself, and that for me to grow up healthy and normal, I need to be a regular kid.  As I gave her a goodbye hug, she held onto me tightly and said, "Don't worry about me. I will be fine. You go and have a great time."
I promised her that I would, but I did ask her to please check out her cough. It seemed like it had been lingering for some time. She told me not to worry and with that I was off to a great summer.
Camp was an absolute blast. I had the best bunk and made the most amazing friends. We laughed the nights away and cheered the day away. It whizzed by in a whirlwind of pure fun and absolute bliss.
I cried as I said goodbye to my new friends and we promised that we would stay in touch, no matter what.
I looked like a drunkard as I stumbled into my house. I was on a high from my amazing experience and drunk with fatigue. I was greeted with amazing news. My brother Yosef was becoming a chassan!
The vort was incredibly fun and the kallah was the cutest.  Her name was Zeesy and she was a ray of sunshine. Yosef was on a complete high and they planned to have a really short engagement.
So, wedding, here we come!
The beginning of the new school year was a whirlwind of shopping for uniforms and supplies… and of course, for a gown!
Ninth and tenth grades were worlds apart. I couldn't help but feel pity for those newbie ninth-graders that looked so lost and confused, while I was greeted by old classmates and easily fit right in. Of course, the fact that my brother was a chassan made for lots of attention.
Okay, I'll admit that it hurt when people tried to subtly find out why "such a normal girl" would go out with my brother. Helloooooo, we are normal! My family is great!
I wished the stigma would just go away.
Yom Tov passed in a blur of shul, davening, cooking, eating, serving and cleaning. In the background, my mother was still coughing. She told me that the doctor told her that it was just a lingering cough from a bout with bronchitis. I thought it was getting worse, but with the wedding so close, I put my fear in my pocket and decided to hold off worrying until after the wedding.
To be continued…
(Originally featured in Mishpacha Jr., Issue 920)
Oops! We could not locate your form.
>