| Sidekick |
The Expense of a Bargain | September 13, 2022
Worst-case scenario, I'd return the shirt. This should be simple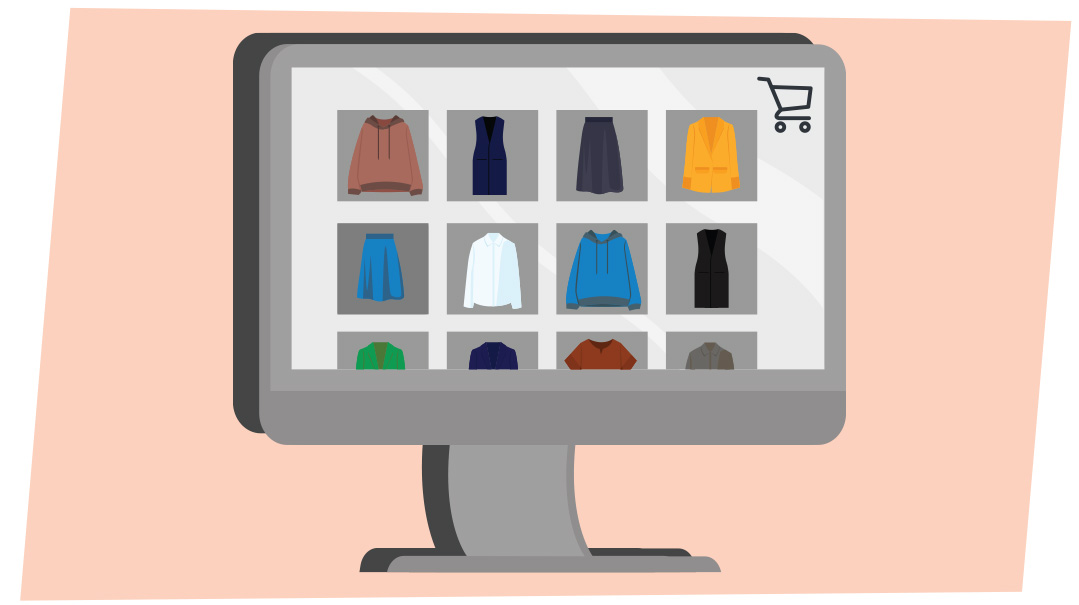 I didn't really like it; That's the truth. But it wasn't bad. And the price was excellent: $21.87. So I clicked on the black blouse from KVS (KickVeeShein.com). It was hard to make out the exact design, but I figured I didn't have much to lose. Worst case, I'd return it.
A minute later, the emails started pouring in:
July 1: Thank you for placing your order with KVS! Your package is in the pre-processing stage. Stay tuned for more information! And don't forget to check back for our daily specials!
July 2: Your order from KVS is currently being selected and wrapped! Meanwhile, visit our site for a complete selection of huge, gaudy plastic earrings!
July 3: Your order from KVS has been boxed and will be shipped any day now! Click HERE to view our clearance department, where you can purchase items that nobody else wanted, for a great price!
July 4: Your order was shipped from our warehouse in Saigon to the main shipping center in Hong Kong. Don't miss our Summer Specials! Ending soon!
July 5: KVS Hong Kong is pleased to announce that your package has departed from the shipping center and will be whisked to you in a matter of weeks (possibly months) due to the war in Ukraine (which is nowhere near us but most of our customers don't realize that). Visit us at kvs.com and order more items that you can't afford to have, but also can't afford not to!
At this point, I change my KVS email preferences to "Only Important Emails." The ads start coming twice a day. I counter by unsubscribing. They start texting me. Ultimately, I surrender. There's always the fear that they'll send sales reps out to Monsey to knock on my door. Although… good luck with that. Our meshulachim are very territorial.
Aug 1:  Your order from KVS has arrived! Enjoy! And resubscribe or we will find some other way to harass you! Have a nice day!
I attempt to carefully open the package, hoping to keep the envelope intact in case I need it to make a return. Turns out, the packaging is composed of aeronautical black box material. After breaking two pairs of scissors, I finally shred it to smithereens, vowing to love the contents so I won't need the envelope for a return, after all.
Finally, I take out the blouse. Hmmm … It's kind of dressy but also kind of not, a cotton spandex button-down design and some loopy satin flowers with rhinestone centers splashed across the top half. My eyes move upward to the black netting that covers each shoulder. Cute… or weird? Cute or weird??! Quick! If my kids were still living at home, I'd know instantly. I decide… to leave it on the arm of my rocking chair until clarity arrives.
The next day, I try on the top with a shell underneath. It's reasonably nice, but the shell is all wrong. I'll have to get a better one. Then I pair the blouse with every skirt in my closet, until I finally decide that I need a skirt in a contrasting color. Maybe white? Yes. I need a white skirt. Against my better judgment, I head back to the computer and search "women's white skirts." A sweet looking two-tiered maxi catches my eye. The reviews are encouraging:
**This skirt changed my life! I am a new person in this skirt!!!
**I loved this skirt so much that I bought it in all 14 colors. I just wish they offered it in salmon pink. Then my soul would be complete.
**This skirt makes me look eight sizes smaller.
That clinches it. With a click and a security code, my new dream skirt is on its way. I barely sleep a wink, imagining how this skirt will change my life and make me look eight sizes smaller. Even though it doesn't come in salmon pink. Bummer.
I come home from work the next day to find a package awaiting me. Gleefully, I shake out an adorable skirt with a tie front and elastic back (Hashem loves me!). It fits and I like it and I hope I am not using up all my zechuyos on a white skirt that I can only use three months a year.
I lay the skirt on my bed and position the black blouse above it. Yikes! Even my untrained eye flinches at the disastrous combo.
A week later, my daughter and her family arrive for a visit and, on the pretense of taking my granddaughters clothes shopping, I solicit their opinions while I model an assortment of white skirts. There's nothing like the raw truth as offered by a nine-year-old.
They try to be diplomatic (thank you, girls), but do chide me about not bringing along the blouse that I want to match up. We settle on a simple, long number with an elastic waist (Hashem loves me more!) and I splurge on a new shell that's the exact shade of the aforementioned skirt. To keep up appearances, I purchase a couple of dresses for the granddaughters, too. This way, I keep them happy and buy their silence and complicity.
As soon as we get home, I try on the new long-sleeved shell and slip into the skirt. I secure the belt at the waist and take a good look in the mirror. Wow. This look is strongly reminiscent of a large expectant mammal. Plus, I'm shmoiling. The gathers on the skirt and the double-layered top combine to create a frumpy look with a powerful furnace effect.
Heeey. What if I buy material to sew on under the netting so I don't need to wear a shell? Or will that spoil the effect? Briefly, I consider just giving the blouse away and calling it a day, but no!  I've spent so much time, effort, and money to make this blouse work. I will not be defeated.
So now I have two long white skirts that are almost but not quite identical, several shells in shades like cream, winter white, and snow white, and no good fashion fix. This is sooo aggravating.
Heading outside, I notice a young woman striding purposefully ahead of me. She's wearing a chic, beautifully cut black blouse and a pleated knit dark beige skirt that sways gracefully with every step. The penny drops. Beige is not nearly as limiting as white! You can wear it before May and even after August. Hmm. Ecru? Sand? Cream? All I'd need is a new skirt, and, of course, a shell… unless I sew material under the netting.
After all, ecru is the new salmon pink.
(Originally featured in Family First, Issue 810)
Oops! We could not locate your form.
>