| Eye on Europe |
The Battle to Fill Boris's Shoes 
| July 26, 2022
Former chancellor Rishi Sunak and Foreign Secretary Liz Truss will spend the next five weeks convincing the Tory Party to vote for them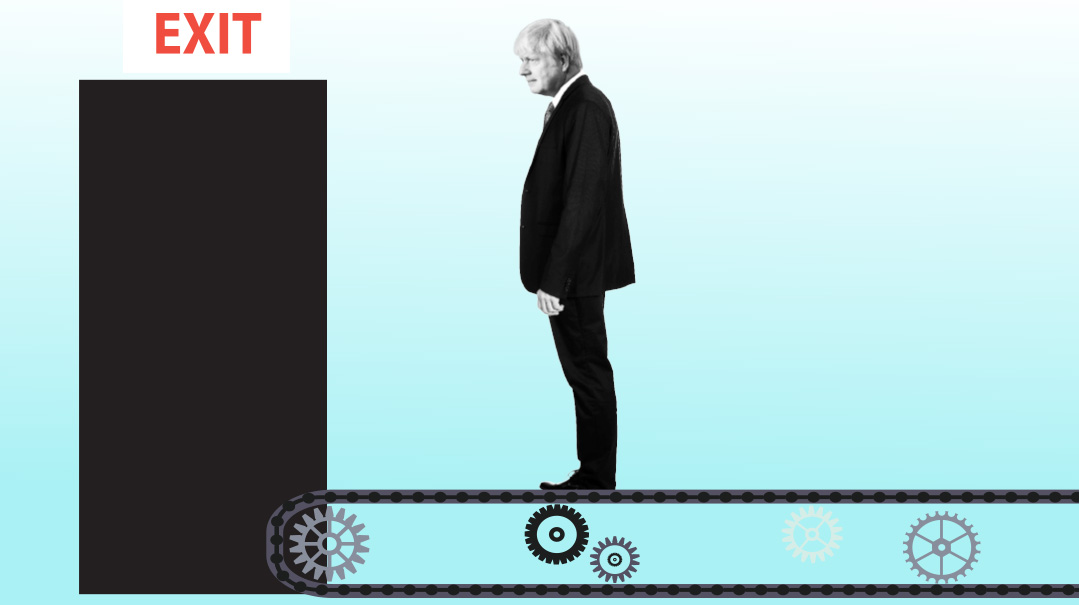 And they're off!
With the contest for Conservative Party leadership — and with it, the keys to 10 Downing Street — now down to just two candidates (from 11 at the outset), it falls to the party membership to choose the winner.
Cabinet colleagues just a couple of weeks ago, former chancellor Rishi Sunak and Foreign Secretary Liz Truss will spend the next five weeks convincing the Tory Party to vote for them. Sunak accuses Truss of making undeliverable promises on tax cuts, and Truss accuses Sunak of driving the country into recession with the highest tax burden in 70 years. Conservative MPs hope they don't tear each other apart irreparably in the process…
Round Three
This is the third Conservative leadership contest since the party regained power in 2010. Party rules give MPs the power to oust their leader once they deem him or her an electoral liability, so after David Cameron resigned in 2016 over the Brexit referendum result, out went Theresa May in 2019 when she couldn't get Brexit done, and now it's scandal-ridden Boris Johnson who's going. Tory MPs vote to whittle the field of potential successors down to two candidates, and the entire party membership chooses the winner. Ballots go out in early August, and the result will be announced on September 5, when Parliament returns from the summer recess.
The Hopefuls
Rishi Sunak, Former Chancellor
Sunak, previously a banker, became immensely popular as chancellor for his support packages that propped up the economy during Covid, though a combination of difficult economic circumstances and allegations over his wife's tax affairs have since hit his ratings. He's competent and polished and has the backing of the Conservative establishment, but critics say he's increased the size of the state as chancellor, is too slick, and his immense personal wealth makes him look out of touch during a cost-of-living crisis. He is prioritizing repaying Covid debt over lowering taxes, and currently trails Truss in membership polls; evidently the prospect of careful economic management hardly excites the Tory faithful.
Liz Truss, Foreign Secretary
Liz Truss has served in Cabinet under Cameron, May, and Johnson, and her views have adapted accordingly. A support of the center-left Liberal Democrats as a student, and an ardent Remainer, she currently presents as the champion of Brexit, taking hardline positions vis-à-vis Brussels, to the delight of the Tory right and grassroots. She's also backed by those furious at Boris's downfall, for which they hold Sunak responsible. In contrast with Sunak's smooth suaveness, she's known as the "human hand grenade" for her bombastic style and ability to self-destruct. She's promised immediate tax cuts and a reduction in the size of the state, though she has yet to supplement the latter with actual policies.
The Thatcherite Crown
As the dominant Conservative leader of the last half-century, Margaret Thatcher's shadow looms large over the party, and leaders define themselves against her ideology.
Both candidates claim the Thatcherite mantle: Sunak argues that prioritizing fiscal responsibility over immediate tax cuts is in line with her commitment to sound money, while Truss asserts her ambition to immediately cut taxes and reduce the size of the state is true Thatcherism. (Recent photo-ops in tanks and Russian bearskin hats bear a suspicious resemblance to famous poses by the Iron Lady; Truss denies any intentional posturing.) Sunak points to his support for Brexit and free markets, while Truss, who voted Remain, insists she has embraced Brexit and its advantages, signing dozens of trade deals when she was international trade secretary.
All to Play For
Unlike in 2016, when Theresa May became PM by default after her only opponent dropped out prior to the membership ballot, or in 2019, when Boris was miles ahead of his centrist rival Jeremy Hunt, the outcome of this race is genuinely in doubt.
While Truss has more membership support, Sunak is more popular with the general public, and polls currently show the top priority for members is electability. Though Sunak's offer of competent managerialism puts him far behind in the membership vote, Camp Truss is privately worried that the Human Hand Grenade could live up to her name and commit political suicide during the six-week campaign.
(Originally featured in Mishpacha, Issue 921)
Oops! We could not locate your form.
>