| Fiction |
The Anti-MILC Society
| December 25, 2019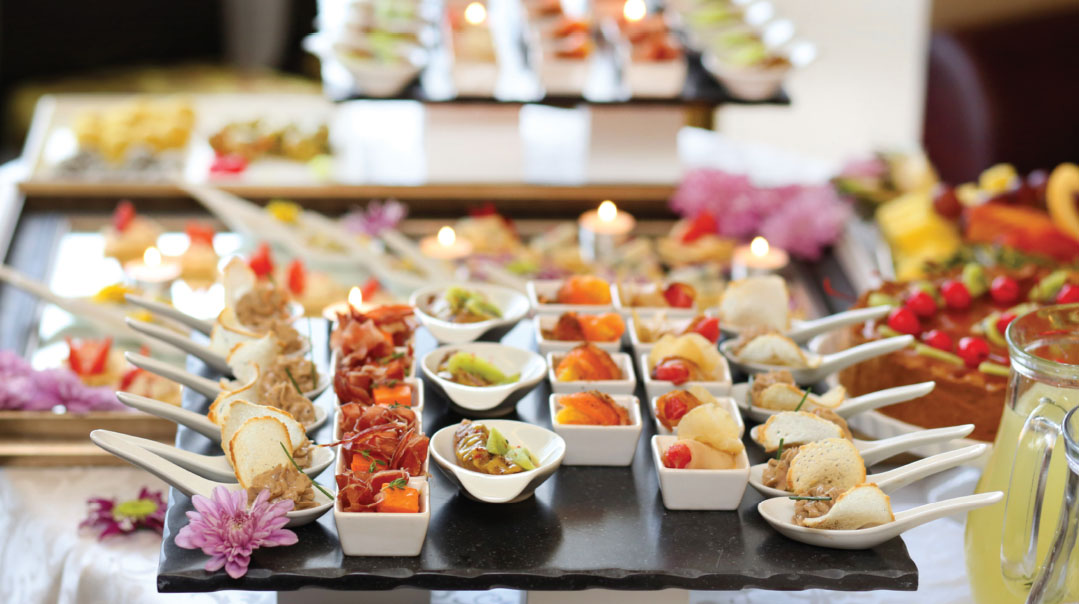 D
ear Shevy,
The best thing about turning 40 is that you can blame everything on a midlife crisis!
Wishing you a wonderful and wacky decade ?
Love,
Rivky
I look up from my birthday card. "Ha, ha," I say to Rivky, sitting across from me at The Coffee Corner.
We've been celebrating each other's birthdays together since we were in ninth grade, but a week ago, Rivky texted me: R we doing your bday this year, or just staying put with 39? She'd added a million different laughing emojis and I'd immediately sent back: Very funny. Y should I be ashamed to turn 40????
Now, sitting here in this neighborhood café, I'm regretting my bravado. A waiter's just brought out a cake with sparklers to a beaming little girl across the room, and even though Rivky knows, after all these years of friendship, that I would absolutely kill her if she arranged something like that, I can't help but look nervously over my shoulder every time the door to the kitchen swings open.
There's an envelope tucked into the card, and I raise my eyebrow. "Rivky, a gift?"
And then I pull out a piece of paper, with curly purple print on a background of white lilies. This voucher entitles you to one therapy session with Laura Reiss, LMSW, specializing in women's midlife issues.
"Women's midlife—?!" I splutter. I ball the voucher in my fist. "Thank you very much, but I'm not about to have a midlife crisis."
Rivky smirks at me as she takes a bite of her panini. "That's what they all say, until it happens. You heard about Aviva Miller, from our high school class? Overnight, she decides she's a foodie. Read a few blogs, and now she's posting cooking shows online.
"And look at Bracha Feinberg. The day she turned 40, she quit her job as a school secretary and started a business selling hand-painted beaded jewelry. And Risa Goldschmidt—"
"Okay, okay!" I stab my salad. "How do you know all this, anyway?" It's a stupid question; Rivky knows everything that goes on.
"The Turning 40 WhatsApp group. You haven't heard about it? It's amazing, we're all supporting each other through our crises. Shev, you gotta join, it's so cathartic to read about how everyone else is handling the big transition."
I feel like screaming. "What big transition? Okay, there are insecure people in this world. That doesn't mean that just because I happened to turn a round number this year, I suddenly need to reevaluate my life. As it happens, I'm perfectly fine with my life the way it is."
Rivky takes the voucher from me and smooths it out. "You know, Laura Reiss is particularly helpful with dealing with repressed anxiety."
"I do NOT have repressed anxiety!" I snarl. And then jump, as a chorus of Happy Birthdays suddenly erupts behind me. My eyes widen. "You didn't!"
She chuckles and motions to the table behind me, where a family is singing to their grandfather. "Edgy, aren't we? They do say hormones start to get off balance, once you hit—"
"Oh, be quiet."
"Why is it that everyone feels entitled to comment on your emotional state once you turn 40?" I grumble to Zev later that night. He's just presented me with a pair of pearl earrings — a perfectly beautiful gift, no hint of therapizing anywhere there, but I found myself fretting over what statement he was trying to make. Aren't pearls supposed to be for old ladies?
Zev shrugs. "No one commented on my emotional state when it was my 40th."
"Well, lucky you for being a man." I hold the earrings up to my ears as I stare in my dresser mirror. Are those things on my forehead called laugh lines or wrinkles? I frown. "Every single woman who wished me happy birthday today felt a need to say something comforting about how I'm not that old, or, don't worry, 40's the new 30. Like, what does that even mean?"
"Hey, Leora said the same line today," Zevy says. "She told me to wish you a happy birthday, and said that thing about it being the new 30."
I stifle a groan. "Why's your sister sending my birthday wishes through you?"
Zev pulls off his tie. "She wanted to discuss something about Bubby's aide. Oh, and she also asked me to confirm that we're hosting the Chanukah party this year. Apparently, it's our turn."
I roll my eyes. Men. "Of course it's our turn. Leora did last year, Nechama did the year before, and Yossi and Esther hosted three years ago. That makes it our turn."
"Ah. If you say so."
I'm already posting on Zev's family WhatsApp chat — as if Leora thinks I wouldn't remember a thing like that! Looking forward to hosting the family party! What night are we doing?
I've barely had time to put my new earrings away in my jewelry box when I hear a ping. Leora's responded: Oooh, guys, this year's party will be the best ever!!! It's Shevy's big debut as a 40-year-old. Midlife-crisis gotta-prove-myself event here we come!! Hahahahaha. [Smirking emoji]
My eyes narrow. Hahahaha, I write back. I'm doing baked ziti. And jelly doughnuts. Store-bought. Anyone have a problem with that, I don't care!
And then I throw my phone down on my bed. "I can't be the only person in the world who doesn't buy in to this midlife crisis thing!" I spread my arms wide, and cry out, "Hellooo world! Shevy Spiegel is 40! And she's perfectly FINE WITH THAT!"
Zev's looking concerned as he excuses himself to eat dinner. I nod, still staring into the distance. "Yeah, I'll be there in a second. Dinner's tuna sandwiches and cut-up veggies."
He stops and stares at me.
"What?" I say, defensively. "You were hoping for eggplant parmesan? Suddenly I have to make fancy dinners because I'm 40? You want me to go and become a foodie like Aviva Miller?"
Zev is rapidly backing out of the room. "No, no," he murmurs. "It's just that it's not your usual…" He clears his throat. "Tuna's great. I love tuna. You can make it every night for dinner. Really."
I should go down and join the poor guy as he eats my I'm-not-having-a-midlife-crisis dinner, but instead I flop onto my bed. It's my birthday, for crying out loud. I've been on this planet for 40 years! Isn't that something to celebrate? Why do people keep telling me how depressed I'm supposed to be?
I pick up my phone. Rivky's sent me the link to the Turning 40 WhatsApp group and, on a whim, I click on it to join.
I see a message from someone named Tammy. Hey guys! Well, I did it! I brought my sheitel into the sheitelmacher and told her to dye it red. Hooray! I've always felt like a redhead stuck inside a plain Jane brown. Now I'm finally my true self!
And a reply from Nomi: You go, girl! If not now, when?
Oh, my goodness. And Rivky thinks I need therapy?
Clutching my phone, I walk downstairs to the kitchen, where Zev's humming to himself as he adds mayo to the tuna. "Whaddaya think of my going blonde?" I ask.
He stops humming and eyes me warily. "Um…"
I laugh. "Just joking. But apparently that's something that women of my – uh – stage are supposed to do." He's looking at me like he's not sure whether to laugh. I roll my eyes. "Seriously. You don't want to know." I sit down.
"Do you know that the concept of a midlife crisis was invented by some psychologist in London in 1957?"
"Oh?" Zev spreads the tuna on his bread.
"Really. Before then, people just turned another year older, end of story. But then the '60's happens, this guy's book takes off, and suddenly you have perfectly respectable people thinking they're supposed to quit their jobs and become skydiving instructors."
"You've sure given this a lot of thought."
I sigh. "Yeah, well, I seem to be a lone voice of sanity out there." I scowl at my phone, and all those ladies in that ridiculous WhatsApp group.
Zev pours himself a cup of milk. "How d'you know? Maybe there's a whole silent majority of 40-something women who are just waiting for someone like you to come along and give them permission to continue on with life the way it was." He smirks. "You can call yourselves the Anti-Midlife Crisers. Anti-MILC for short."
I gape at him. And suddenly, a light goes off in my head. "That's exactly what I'm going to do!"
And I begin to type.
I'm at work the next day, going over the accounts payable for Mr. Grossberg, when my phone buzzes. Rivky. I pick up.
"Hope I'm not interrupting anything exciting," she says. This is how Rivky's been greeting me when I'm at work for the past 13 years. It's her highly humorous way of saying that my job as a bookkeeper is one giant bore.
I've always wanted to respond by recounting some breathtaking adventure that I'm in the middle of, but the truth is, she's right.
"Shevy!" she exclaims. "I saw your posting on the Turning 40 group! Congratulations on your very own midlife crisis!"
"Anti-Midlife Crisis," I correct her.
"Bingo! That's the sheer genius here! And posting it on the Turning 40 group… Brilliant!"
I'm not totally following her, but, having the vague sense that she's making fun of me, I don't respond.
"So," she continues, "Got any responses to Anti-MILC?"
"Um," I hedge, "a few comments. I guess we'll see what happens at my first meeting next Monday night." I attempt to project more confidence into my voice. "I'm predicting standing-room only."
"Well, I'll be there," Rivky says loyally. "I wouldn't miss this for anything."
True to her word, Rivky arrives bright and early for the kickoff meeting of the Anti-MILC Society. In honor of the occasion, Layale, my 13-year-old, drew a big poster with the name of our organization. All of my younger children helped color it in, as is evident when I see it hanging in my living room. They also don't know how to spell, as is clear when I hear them whispering to each other, "Why's Mommy anti-milk?"
I square my shoulders. That's okay. This is the point of our society, isn't it? We don't have to be perfect to have satisfying lives.
Rivky helps me arrange the chairs. The time for the meeting approaches… comes… goes …and I start to squirm. Then, at last, the doorbell rings.
"Here come the crowds!" Rivky says brightly as I go to answer the door.
Okay, so we don't have standing-room only, but we do have a respectable showing of, er, four women, counting me and Rivky. I decide to get started.
"Welcome," I say brightly, to the three women in the room, and launch into my speech. "Thanks for coming. I've decided to form this group to stand up to all those messages we're getting from society that somehow we're not good enough unless we're doing fabulous things or can brag about huge accomplishments."
The audience is nodding, and, taking heart, I declare dramatically, "Well, my name is Shevy, and I have an ordinary life, with ordinary kids, and an ordinary job, and I'm not having a midlife crisis!"
"You go, girl!" says Rivky.
I nod at her. "Your turn."
She blinks. "Whoa, Shev, I didn't realize this was gonna be all sharey and personal." She sighs. "Fine, I'm Rivky, and I, ah, don't have a midlife crisis. But then again, I'm not turning 40 for another five months. So I still have hope for turning wild and crazy," she finishes brightly.
Okay, not exactly a shining example for the rest of the group, but she does get the ball rolling.
"I'm Tirtza," says the third woman, who's sitting straight and confident and looks impossibly thin for someone middle-aged. "And I don't have a midlife crisis." She flashes a smile, and I smile back encouragingly.
"I'm Henny," says the fourth lady. She's twisting her ring around and around her finger. "And I, um, okay, I might be having some sort of crisis, but I'm not really sure, and I was kind of hoping you guys could help me through it."
My eyes gleam. "Thanks for sharing, Henny! Yes, this is exactly why I formed the group, so we can support each other!"
Rivky looks at me doubtfully, but I ignore her, and plow on. "For example, just the other day, my sister-in-law told me that she expects my Chanukah party this year to be extraordinary, now that I'm 40 and have to prove myself. These are the kinds of unhelpful comments we're all dealing with!"
They all shake their heads sympathetically. Then Tirtza says, "My duck and lamb canapes never fail to wow, and they taste out of this world. Totally worth the hours it takes to shape them all. I'm happy to give you the recipe."
"I'm really good at tablescapes," Henny ventures. "I've even done friends' bar mitzvahs. If you tell me your color scheme, I'll help you put something together."
Nonplussed, I say, "Um, thanks, but—"
"No problem," says Henny. "Isn't that what you said this group is for? To support each other?"
Our second meeting takes place the following Monday. Only Rivky and I show up.
"What happened to Tirtza and Henny?" I ask.
Rivky sighs. "You're really out of things. Do you even follow the Turning 40 chat? Tirtza's at some convention for rich and powerful CEOs right now. She's giving the keynote address, apparently."
"Oh." I blink. "Wow. I guess she's, uh, pretty accomplished even without a midlife shake-up."
"Mm hmm." Rivky nods meaningfully. "And Henny just set off on a solocation to Finland."
"Ah." I pause. Okay, this is a setback. I look hopefully towards the door. "Maybe some new women will come tonight?"
Rivky doesn't answer, but she waits gamely with me for the next half hour, nibbling on my chocolate chip cookies. At one point, she tries for conversation. "So, have you made your canapes yet for the Chanukah party?" When she sees the look on my face, she takes another cookie and goes back to swiping through her phone.
At last, I admit defeat. "Forget it." I slump. "No one's coming."
"Hey!" Rivky rallied me. "What am I, chopped liver? I'm Rivky, and I'm not heading off to Finland anytime soon!"
I can't even muster a smile. "Thanks, but it's okay. You can go home now. I tried something new, I failed, and that's that."
Rivky stands up and walks over to me. Putting a hand on my shoulder, she says, "Shev?"
I look up. "Yeah?"
"Now might be a good time to use that voucher."
Laura Reiss, LMSW, ushers me into a room of muted neutrals and I sink into a cushioned leather armchair. Between us sits a small coffee table with a lace doily and a vase with a single rose. She places two glasses of water on the table, and then motions for me to begin.
Feeling distinctly foolish, I say, "So, um, I've just turned 40."
Laura's eyes crinkle empathetically. "How does that make you feel?" "No," I say quickly, "I'm not here because of a midlife crisis or anything. I'm perfectly happy with my life. Really."
Laura smiles. "That's so beautiful. Tell me about yourself."
I shift in my chair. "Okay, so I work as a bookkeeper for a small furniture store. Nothing exciting, but, you know, it pays the bills. Well, some of them. And I have six children, all good kids. I mean, some have their issues, a few have needed speech therapy, and none of them are, like, geniuses or anything. But that's okay. I'm fine with my average family, average job, and average life. Why does everyone feel this pressure to be superwomen?"
Laura nods. "You're absolutely right. It's so special that you feel that way." She's silent for a moment, and then she says slowly, "Tell me, Shevy. Would you characterize yourself as an underachiever?" She leans in closer. "Unambitious? Scared of failure?"
I feel little beads of sweat gathering on my forehead. "No," I squeak.
She stares at me for a few moments as if she's seeing right through me. At last, I mumble, "I don't know. Maybe."
On the car ride home, I take stock of my emotional state.
Laura's right. I'm an underachiever. How could I have missed that? I've always been an underachiever. When my friends in high school enrolled in AP classes, I stayed put in the regular high school track. When my classmates studied for the CPA exams to become accountants, I chose to take a bookkeeping course instead.
And my kids! How could I not have noticed how I've perpetuated this defeatist attitude in the next generation! While all my neighbors were signing up their kids for art lessons and drama camp and computers enrichment, I was letting my kids play baseball in the backyard!
I grip the steering wheel as I turn onto my street. No more. My children are going to learn what it means to excel in life! They're going to have a mother whose accomplishments they can be proud of!
And it's going to start with a Chanukah party that will blow the grins off those smirking emojis.
Hey ladies! I need to create a Chanukah party so out of this world it'll prove to my SIL I can still be fabulous at 40! Any suggestions??
My new friends in the Turning 40 chat don't fail me. By the end of the day, I have a menu straight out of a gourmet cooking magazine, complete with plating instructions, and I've decided upon a jewel-toned colorscape.
Over the next two weeks I get to work. I recruit Rivky, who's delighted by the success of her birthday gift, to come with me to the local farmer's market — local being a relative term.
"Tammy from the WhatsApp group says you need farm-fresh organic zucchini to get the right flavor in the hand-rolled zoodles," I say, when Rivky takes a peek at the time estimate on Waze and gives a yelp.
"Who am I to question the judgment of redheaded Tammy?" Rivky mutters.
I spend every waking minute out of the office in the kitchen. My kids try to help, until I notice how uneven their canape rounds come out, and then I shoo them out of the kitchen.
As I finish each menu item, I carefully snap a picture of it to post on my chat, and then put it triumphantly in the freezer. Next job to tackle is the decorations. Henny's come back from Finland and she's more than happy to help. In fact, as I tell Rivky later that night, the lady's positively brimming with energy and confidence — she seemed to have undergone some personality transplant up in the Arctic Circle.
"What I recommend," she says, after looking through and discarding all of my tablecloths, "is to sew your own." I stare at her blankly. "I can't do disposable?"
She snorts. "Disposable is not for classy parties like yours. You can rent, of course, but it is sooo satisfying to sew your own tablecloth. And really quite simple." She looks up at me. "You do sew, don't you?"
Underachiever! Hisses a voice inside. Feeling like a loser, I shake my head. "I mean, I sew buttons." And then I quickly add, "But I can learn!"
Rivky comes with me to the fabric store where we choose turquoise and ruby velvets. She watches me, amused, as I take out my tape measure to measure the fabric dimensions.
"Just you wait until it's my turn to have a midlife crisis."
"Hmm?" I have the tape measure in my mouth as I'm calculating numbers.
When I come home, I spread the vast swath of fabric over my couch and get to work hemming.
"Mommy, when's dinn—? Oh!" Layale, Miri, and Moishie have walked into the room. "What are you doing?"
"I'm sewing a tablecloth," I say, as if it's something I do every day. "Dinner will be served when I'm finished. It's eggplant parmesan tonight."
"Eww," I hear Miri mutter. "What's that?"
Moishie's staring at me. "Has Mommy gone crazy?" he asks his sisters.
Layale shushes him. "I hear it happens when you turn 40."
The tablescape is set to perfection, the serving dishes are all perfectly plated, and I'm frantically snapping away before the guests arrive and demolish my artwork. At the same time, I'm waiting for that moment when Leora and crew will walk through the door and see just what kind of wonderland ordinary old Shevy was able to create.
"Happy Chanukah!" I hear Zev's hearty greeting and quickly arrange my face into an "Oh, it was barely any work!" expression. Now they're all trooping in, brothers and sisters-in-law, grandparents and cousins, and Leora is the first to gasp.
"Shevy Spiegel! I don't believe it!"
I smile modestly. "Really, this wasn't much. It was fun to do!"
"D'you know my mother actually sewed this tablecloth?" I hear Moishie telling one of his cousins. And then, in reply to the shock, "Layale says people go crazy when they turn 40."
Zev's brother Yossi has picked up a canape and is turning it around in his hand. "What happened to the baked ziti?"
"Oh," I give a tinkly laugh. "I decided in the end to up my menu just a little bit."
"We're having fleishigs?" demands one of my nephews. "On Chanukah?"
"Our mother's become anti-milk recently," Miri says knowledgably.
And then everyone starts talking and eating. My tablescape is soon demolished by curious little fingers. My carefully-shaped canapes are carelessly eaten, as are my hand-rolled zucchini noodles, a lot of which I find in the garbage later, discarded by disappointed young taste buds.
Even Leora, after laughing, "Oh, I can't believe you took me seriously," forgets about my extraordinary party-making abilities and spends the rest of the evening talking about her sheitel-buying dilemma.
When dessert comes out, most people overlook my chocolate mousse parfaits in favor of the store-bought jelly donuts.
By the time everyone goes home, thanking me no more than they would have had I served baked ziti on plasticware the way I'd originally planned, I'm totally deflated.
"That was nice," says Zev. "They all seemed to have a good time."
I nod sullenly. "I'm exhausted. I'm going to lie down."
"No problem. You worked so hard for this party; I'll clean up."
I hesitate, wondering if I should stay to direct him on how to wrap the leftover food and the best way to deconstruct the tablescape elements, and then decide, who cares, anyway. I go upstairs and lie down on my bed. I take out my phone and post every one of my pictures to the Turning 40 WhatsApp chat. Then I call Rivky.
"How'd did the big debut party go?" she asks brightly.
"Fine. In fact, I'm all ready for my next midlife crisis. And it goes like this:" I prop my chin on my hand, and talk into the speakerphone. "I'm Shevy and I'm 40. That means that I've accumulated 40 years' worth of wisdom and life experience. And my vast accumulated wisdom has taught me that nobody cares what kind of tablescape you have at your Chanukah party, or how perfectly round your canapes are. And that only a complete idiot would spend days of her life making her Own. Stupid. Tablecloths."
Rivky sucks in her breath. "Shevy, are you okay? Maybe you should go see Laura Reiss again?"
"And furthermore," I shriek. "Working at a fine but boring job that helps support my family doesn't make me unambitious. Raising children to be ordinary kids who will grow up to be good, upstanding, ordinary frum adults does not make me an underachiever. I'm fine, my life is fine, and I'm not going to let anyone tell me otherwise!"
"How about a solocation to Finland?" she suggests.
"Let me tell you, this midlife crisis thing is not all it's cracked up to be! So, I think I'll just go back to being me now, thank you."
She's silent for a moment. Then she says softly, "You go, girl."
After I hang up, I open the Turning 40 chat. I'm going to remove myself from the list, I decide.
Just as soon as I get my compliments on my party pics.
(Originally featured in Family First, Issue 673)
Oops! We could not locate your form.
>