| Teen Fiction |
Teen Fiction: Hamantash for Suzie
| March 20, 2019
For over an hour we sit and package hamantashen. Slip, fold, fold, apply sticker. Repeat. Slip, fold, fold, apply sticker. Repeat. It's monotonous work, but so fulfilling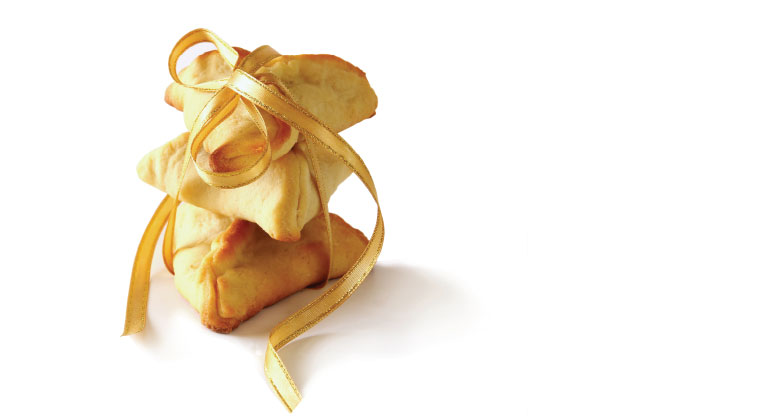 T
here's something about the dawn hours that lends itself to a sense of camaraderie. A feeling of freshness and invigoration envelops me in the hushed stillness of a slumbering Brooklyn, especially after the late partying the night before. I make my way to our rendezvous, our designated meeting point for our neighborhood group, and spy one friend already waiting. When the rest gather, we all look like kids in camp woken up early for a color-war breakout, bleary-eyed but elated. We've done this before and we wouldn't ever give it up, not even for another few hours of sweet sleep.
We make our way to the local nursing home and meet more volunteers in the drab-yet-spacious conference room. Mrs. Friedman, a dedicated Bikur Cholim volunteer, is already waiting. There are stacks of brown, flat boxes containing hundreds of jelly-filled hamantashen, waiting to be packaged. Mrs. Friedman gives a quick demo. "Slip the hamantashen into a bag, fold, then fold again, then apply the sticker." The sticker reads, "Happy Purim from Bikur Cholim." For over an hour we sit and package hamantashen. Slip, fold, fold, apply sticker. Repeat. Slip, fold, fold, apply sticker. Repeat. It's monotonous work, but so fulfilling.
We're typical teens looking forward to a day of joy and partying, family and hype. We've all prepared mishloach manos with themes like "Friends are the chocolate chips in life" (featuring a cookie jar packed with homemade chocolate chip cookies, what else? and accompanied by a caramel iced coffee) or, "In the garden of life, you're my favorite flower" (that one has all the nosh in a perfect shade of magenta stuffed into a metal watering can). One of us used the theme "You bring color to my life," displaying a dizzying array of nosh in every possible shade and hue, stacked in a rainbow jar, and the crème de la crème of all (which basically means it wins the unofficial most-creative-mishloach manos contest), is an oversized measuring cup, filled with packaged biscotti ingredients, all ready to be mixed and baked, with the caption, "You're the recipe for great friend'chip.' "
Soon there will be lots of yummy food, savory stuffed cabbage, the lively Purim seudah, and the constant nibbling of those heavenly chocolate crescents my neighbor sends every year. There will be drunk men, dirty floors, energetic dancing, festivities and a constant stream of tzedakah collectors. Booming music and various vehicles carrying groups with the most awesome costumes, blaring the latest hits all around town. There will be exchanges of mishloach manos with good friends, camp friends and best friends, walking spiritedly through the merry, crowded streets, and marveling at all the Molly dolls, ballerinas and yup, another Esther Hamalkah.
But that will all come later.
Right now, we're reveling in the feeling of thinking beyond me and engaging in a purely selfless activity. Waking up very early Purim morning (hours that are, for a teen, practically in the middle of the night), to package hamantashen for patients in Maimonides Hospital and Nursing Home feels good and so right. With my wild imagination, coupled with the repetitious work at hand, my mind is already conjuring up images of a sweet senior receiving the hamantash I'm currently packaging…
She sits on the chair with a somber expression. Her demeanor is pleasant, yet so sad, and she has an aura of wisdom and despondency at once. Today is Purim, yet she sits alone and lonely, bereft of family and friends. Her only daughter lives overseas and her distant cousins have moved on, forgotten her. If I close my eyes very tightly, I can conjure a vivid picture of her face. She has a high forehead and deep-set, crystal-blue eyes which seem to tell her life story if you study them intently enough. She has gnarled hands with long piano fingers. She played well in her days, somehow I am sure of it. The woman (her name is Susie by now), has a tall but stooped frame, and she must've been a really beautiful young woman. There she sits when a Bikur Cholim volunteer approaches her with a friendly smile and warm Purim wishes, pumping her hand up and down. She hands Susie the packaged hamantashen and watches Susie's face light up. Susie unwraps the hamantashen carefully and bites into the sweet cake. She savors every bite, and delights in the jam flavor — it's apricot, always her favorite! After picking up every crumb she neatly folds the bag with the Happy Purim label with five even creases, and places it on her dresser, a tangible reminder of Purim in her own little corner.
My little hamantash, I think, I know you'll go far. I lovingly add it to the ever-growing pile of brown bags, all ready for their mission to brighten up lives.
I'm pulled out of my reverie by my friend announcing triumphantly, "Only one more box." There is such a great feeling all around. Our teachers always say that giving is what brings true happiness. On Purim day we really get to experience it ourselves. As I reach for another hamantash, I slip into daydream mode again, and I imagine the feelings of another woman… I think her name is Faiga… upon receiving this hamantash, as she lounges on a sofa in the third-floor lounge…
(Originally featured in Mishpacha Jr., Issue 753)
Oops! We could not locate your form.
>