| Teen Fiction |
Teen Fiction: Hamantash for Suzie | March 20, 2019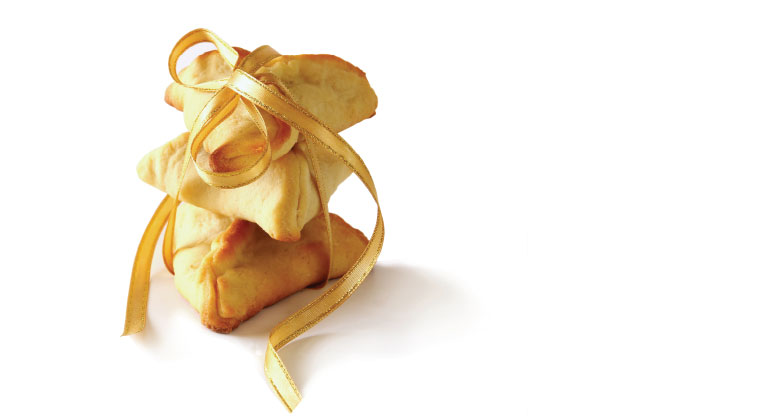 T
here's something about the dawn hours that lends itself to a sense of camaraderie. A feeling of freshness and invigoration envelops me in the hushed stillness of a slumbering Brooklyn, especially after the late partying the night before. I make my way to our rendezvous, our designated meeting point for our neighborhood group, and spy one friend already waiting. When the rest gather, we all look like kids in camp woken up early for a color-war breakout, bleary-eyed but elated. We've done this before and we wouldn't ever give it up, not even for another few hours of sweet sleep.
We make our way to the local nursing home and meet more volunteers in the drab-yet-spacious conference room. Mrs. Friedman, a dedicated Bikur Cholim volunteer, is already waiting. There are stacks of brown, flat boxes containing hundreds of jelly-filled hamantashen, waiting to be packaged. Mrs. Friedman gives a quick demo. "Slip the hamantashen into a bag, fold, then fold again, then apply the sticker." The sticker reads, "Happy Purim from Bikur Cholim." For over an hour we sit and package hamantashen. Slip, fold, fold, apply sticker. Repeat. Slip, fold, fold, apply sticker. Repeat. It's monotonous work, but so fulfilling.
We're typical teens looking forward to a day of joy and partying, family and hype. We've all prepared mishloach manos with themes like "Friends are the chocolate chips in life" (featuring a cookie jar packed with homemade chocolate chip cookies, what else? and accompanied by a caramel iced coffee) or, "In the garden of life, you're my favorite flower" (that one has all the nosh in a perfect shade of magenta stuffed into a metal watering can). One of us used the theme "You bring color to my life," displaying a dizzying array of nosh in every possible shade and hue, stacked in a rainbow jar, and the crème de la crème of all (which basically means it wins the unofficial most-creative-mishloach manos contest), is an oversized measuring cup, filled with packaged biscotti ingredients, all ready to be mixed and baked, with the caption, "You're the recipe for great friend'chip.' "
Soon there will be lots of yummy food, savory stuffed cabbage, the lively Purim seudah, and the constant nibbling of those heavenly chocolate crescents my neighbor sends every year. There will be drunk men, dirty floors, energetic dancing, festivities and a constant stream of tzedakah collectors. Booming music and various vehicles carrying groups with the most awesome costumes, blaring the latest hits all around town. There will be exchanges of mishloach manos with good friends, camp friends and best friends, walking spiritedly through the merry, crowded streets, and marveling at all the Molly dolls, ballerinas and yup, another Esther Hamalkah.
But that will all come later.

(Excerpted from Mishpacha Jr., Issue 753)
>