| Shul with a View |
Taking Leave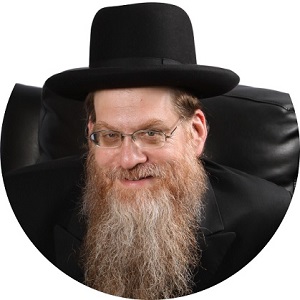 | May 2, 2023
Although she passed on Friday, the levayah — in a way only Hashem can plan — was delayed until Purim day
AT 3:20 p.m. on Friday, March 3, I suddenly saw them — a large contingent of Hatzolah vehicles amassing in front of my next-door neighbors' home. As I rushed into the Jaffe home and up the steps to the second floor, I found Ephraim sitting and crying.
The tzaddikim of Hatzolah were doing their best. However, Esther Jaffe, 65 years old, and Ephraim's wife of 40 years, had passed away in her sleep on Erev Shabbos Parshas Zachor.
I stood in front of her house as the minutes kept ticking away, and watched the sun setting below the houses. As I waited with the chevra kaddisha, my thoughts were focused on her passing just minutes before the onset of that Shabbos when we recall the genocidal intentions of Amalek.
Because Esther Jaffe was also a victim of Amalek's murderous deeds.
Her Polish-born parents had both miraculously survived the Holocaust.
Her father had been in a concentration camp, and her mother's family was hidden by a Pole. However, this Polish man did not do this out of compassion. Rather, he had the warped fantasy of wanting to be the sole-postwar possessor of the last living Jews on Polish soil. As can be imagined, the family was treated as captives.
The couple met after the war and were blessed with Esther, their only child.
Their own stunted Jewish education precluded them from creating a true observant home. Yet Esther, in her adult years, came to appreciate and celebrate a committed Jewish life. When she met her soulmate, Ephraim Jaffe, they began their married life, initially immersing in full-time Torah in Yerushalayim, and eventually settling in Passaic. Esther Jaffe was a licensed nutritionist, and a loving and devoted wife and mother. She and Ephraim had two sons and a daughter.
However, the horrors of the Holocaust were never far from Esther's mind. When subbing in a preschool, for example, she noticed children nearing the fence, surrounding the perimeter of the play area. She bolted toward the children.
When another teacher mentioned that they were safe, Esther remarked, "My parents taught me you never let a Jew get too close to fences. You never know if that fence is electrified."
Perhaps the nightmarish horrors and fear her parents had suffered continued to haunt Esther. She became reclusive as the years went on, and just like her namesake, Esther Hamalkah, she became sequestered inside Shushan's palace walls, Esther Jaffe remained within the four walls of her home. Her children made their own lives in different locales around the country and Israel.
Although she passed on Friday, the levayah — in a way only Hashem can plan — was delayed until Purim day.
On a cold and windy Purim Day, 2023, Esther Jaffe was finally liberated from her self-imposed isolation, brought to her final resting place just hours after we read about the heroism of Esther Hamalkah.
Almost one hundred men and women gathered to give the final kavod to Esther Jaffe as she was freed from confinement and entered the liberating bliss of the Next World.
The family spread apart was now united in their mourning.
Long almost forgotten friends and neighbors arrived at the shivah home. Former classmates from two decades ago waited for sometimes hours to spend time with the three children and Ephraim. Rabbanim, neighbors, friends, and family from far and near gathered to comfort the Jaffes.
Esther, the woman who for years struggled with loneliness, was now the catalyst for unity and the cause for communal harmony.
As her youngest son, Emmanuel, commented, "We feel we have received one great communal hug."
Menuchah, which proved so elusive in her life, was finally granted to Esther as she made her final journey to a place free of fear.
(Originally featured in Mishpacha, Issue 959)
Oops! We could not locate your form.
>