| This Way That Way |
Sweet Wine
| March 21, 2023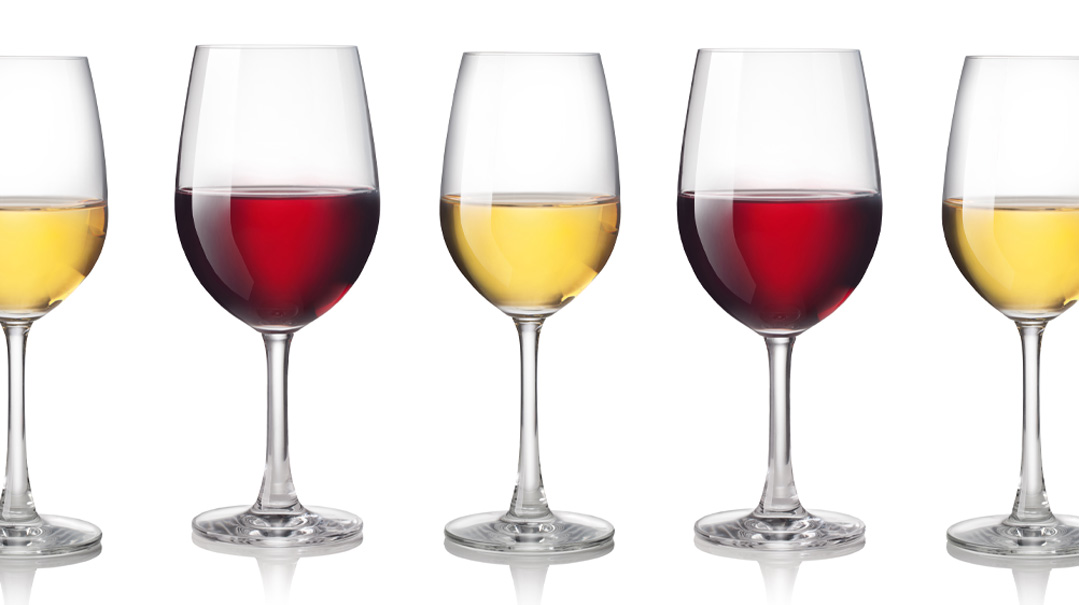 Besides being a staple in our homes this time of year, wine does wonders for our cooking. It acts like an acid by tenderizing foods, keeping protein nice and moist during the cooking process. The alcohol in wine releases flavor molecules and dissolves fats, offering layers of taste that can't be achieved if using just water or broth.
Sweet wines are surprisingly versatile and are great additives to anything from meat sauce to mushrooms to chocolate cake. Sweet red wine also offers the added benefit of high antioxidants that protect the heart, lower blood sugar, and fight against symptoms of the cold and flu. So try it out. It's good for you.
We're Wining!
To Life, Hopefully
In ancient Greece, a dinner host would drink from the wine first to ensure it wasn't poisoned for his guests. It was a show of utmost chivalry.
To Health!
The antioxidants found in one glass of wine are equal to those found in seven glasses of orange juice or 20 glasses of apple juice.
Have No Fear
Oenophobia means "fear of wine," and it is a real thing. But stay strong; persevere over that simmering pot, and the food will bear the fruits of your effort.
Chocolate Meringue Squares
Recipe by Brynie Greisman
These are so good, you'll make them all year round! Just make sure to label them shehakol!
YIELDS 40–48 SQUARES, DEPENDING ON SIZE
Bottom Layer
5 large egg yolks
2 tsp vanilla sugar
½ cup sugar
½ cup oil
¼ cup orange juice
1¼ cups potato starch
2½ tsp baking powder
pinch salt
Filling
1½ large bars (5⅓ oz/150 g) bittersweet chocolate
¼ cup sweet red wine
Topping
5 egg whites
½ cup sugar
¾–1 cup coconut flakes or ground nuts
Preheat oven to 350°F (175°C).
Beat egg yolks and sugars until thick and lemony, about 3–5 minutes. Add oil and mix well. Add juice alternating with dry ingredients, and mix until thoroughly combined. Pour into a 10x15-inch (25x38-cm) baking pan lined with parchment paper. Bake for 10–15 minutes. Set aside to cool.
Make the filling: Melt chocolate. Add wine and mix together. Carefully spread over cooled cake.
Make the topping: Beat egg whites until stiff, gradually adding sugar. Fold in coconut or nuts. Spread on top of chocolate layer. Return to the oven and bake for 20 minutes more, until meringue is golden.
Cool before cutting into squares. Freezes well.
Spatchcocked Sweet Wine Chicken
Recipe by Chanie Nayman
When you're limited with ingredients for Pesach, everything you can use is on the table! Sweet wine offers sweetness, a little acidity, and some fruitiness, and it's a great match with chicken. If you don't use imitation soy sauce, add freshly-squeezed lemon juice instead.
SERVES 4
1 1¾-lb (680-g) chicken, spatchcocked
2 onions, cut into rings
Marinade
½ cup cabernet sauvignon or other sweet red wine
½ cup apricot jam (see note)
2–3 cloves garlic, minced, or 2–3 cubes frozen garlic
1 Tbsp kosher salt
½ tsp black pepper
2 Tbsp imitation soy sauce (optional)
Mix marinade ingredients and pour over chicken. Allow to marinate for a few hours or overnight.
Preheat oven to 425°F (220°C).
Arrange onions in a roaster pan and place chicken on top. Roast for 45 minutes. If you're not using soy sauce (used primarily for color), broil chicken for the last few minutes, so you can get a nice brown color on the skin.
Note: I make my own apricot jam by reducing fresh apricots, sugar, and water. Keep an eye on the pot, and let the mixture simmer slowly for about an hour.
Sautéed Liver
Recipe by Faigy Grossman
Adding wine to this liver brings out a delicious flavor. I also find that when I add the liver at the end, I'm left with a softer end product. Enjoy!
SERVES 6 AS AN APPETIZER
1 onion, diced
oil, for sautéing
salt and black and white pepper, to taste
1 tsp paprika
1½ tsp honey (or sugar)
1½ Tbsp sweet wine
½ lb (225 g) broiled chicken livers, cut into small pieces
Sauté onion in oil until soft and golden. Add remaining sauce ingredients; stir to combine and bring to a simmer. Add the liver and mix to coat with sauce. Remove from heat and serve.
(Originally featured in Family Table, Issue 835)
Oops! We could not locate your form.
>