| PlateArt |
Summer Fun | June 14, 2022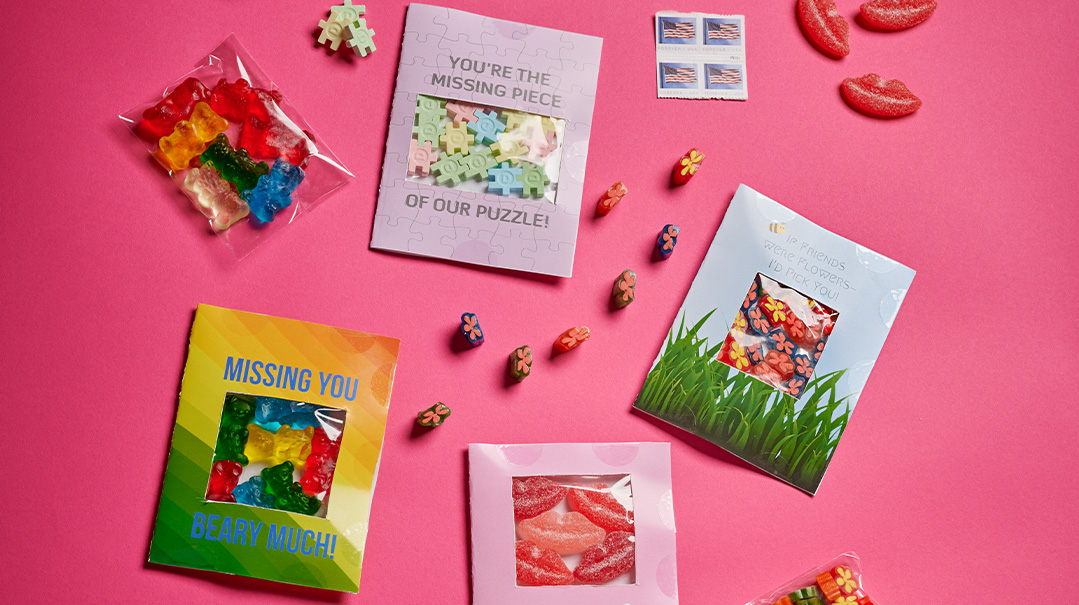 Each family has their own style and way to create fun summer memories. For some, it's trips and long hikes, and for others it's hours spent in the pool. Some enjoy crafts and baking, and others appreciate games, chalk play, or simply storytelling. Summertime is always busy and the extra responsibilities involved in this memory-making — with all the coming, going, carpools, packing, activities, trips — can really add up.
Shortly before the summer many years ago, my mother was discussing with a friend all the hard work involved in packing up the family to go the mountains for the season. This friend told my mother something so clever and eye-opening that I think about it all the time — whether before a Yom Tov, packing to go to a family simchah, or even a vacation: "Bad times come on their own, good times you have to work hard for!"
Whatever your style, enjoy working hard and creating fun and everlasting memories for your family!
Enjoy preparing some sweet mail and sweet meals!
Styling by Esther Ottensoser
Photography by Hudi Greenberger
Sweet Mail
I'm not sure if and when I will ever grow up, but until I do, I still get excited to see new shapes and types of candy. Send your children, grandchildren, friends, and cousins some sweet mail this summer using these adorable free printables, or create your own artwork.
There are so many cute candies you can use, we'd love to hear what you come up with too!
You will need:
razor blade or scissors
clear self-sealing cellophane bag
assorted candy (Confection Collection)
card printed with free printables, available at Estherodesign.com
Scotch tape or 1-inch (2½-cm) clear labels
Using a razor blade or knife, cut a window in your printed card.
Fill bag with enough candy that it fills the window; don't overstuff it.
Write a letter in the card.
Close three sides of the card using the tape or labels.
Stick the candy bag in the card and seal the last side.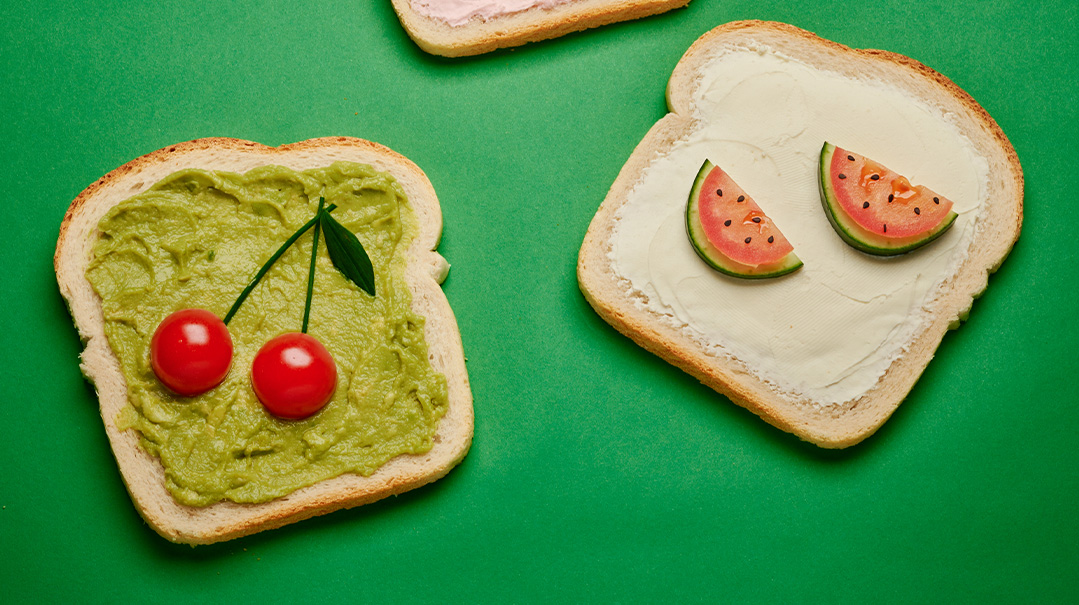 Sweet Meals
These cute meals will serve as entertainment plus lunch at the same time. Not only will your children enjoy making and eating these, it will spark their creativity and they might even come up with cute edible ideas on their own.
Note: When shopping for your vegetables, choose produce based on the dimensions and proportions of your desired finished product.
"Cherry" Sandwich
You will need:
bread and a spread
cherry tomatoes, halved
scallions or chives
leaves
Spread the bread with a spread. (This is a fun line!)
Arrange tomatoes on bread with the greenery as pictured.
"Watermelon" Sandwich
You will need:
bread and a spread
large cucumber, unpeeled
plum tomato
black sesame seeds
Spread the bread with a spread.
Slice cucumbers and tomato in half and then halve the slices.
Place tomato over cucumber as pictured, and then place on spread. Add the "seeds."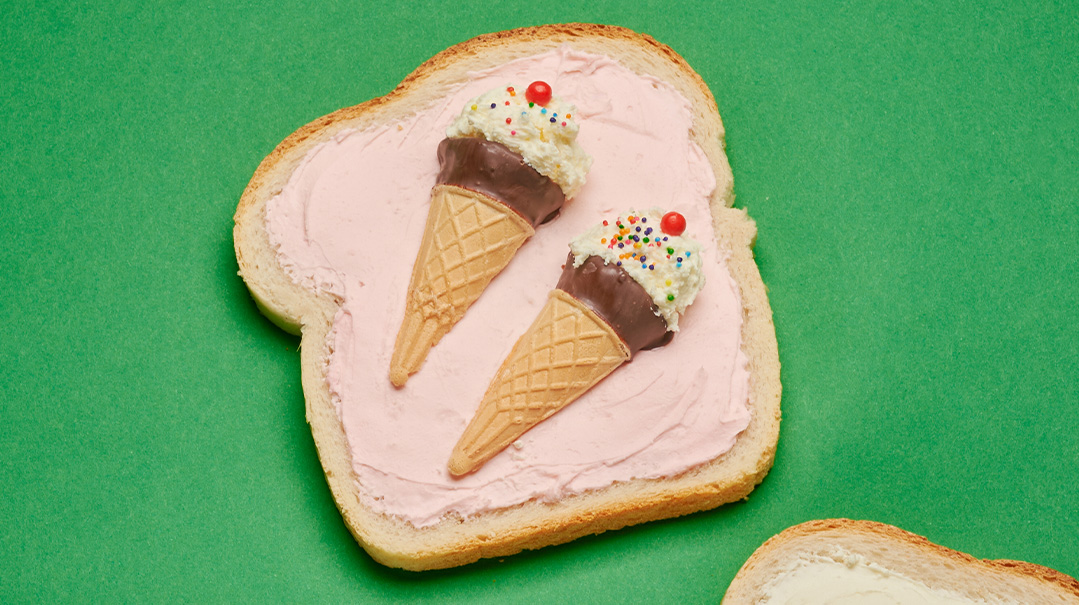 "Ice Cream" Sandwich
You will need:
mini ice cream cones
cream cheese
pink food coloring (optional)
bread
sprinkles
red candy balls
Using a knife, carefully cut ice cream cones in half.
If desired, mix some cream cheese with food coloring (or you can mix it with sprinkles). Smear cheese on the bread.
Place cones on bread. Add cream cheese for the "ice cream."
Sprinkle on some sprinkles. Add the "cherry" on top.
Credits
Graphics from the Sweet Mail shown here are by Leah Borenstein, omgdesign@aol.com.
(Originally featured in Family Table, Issue 797)
Oops! We could not locate your form.
>