| News Feature |
Stuck in Hong Kong
| August 21, 2019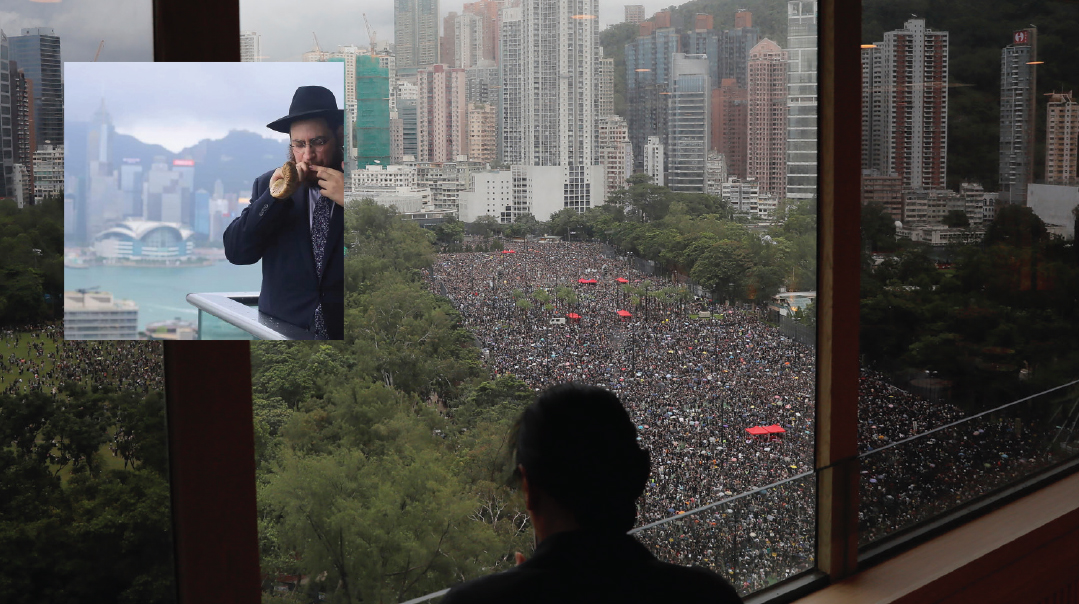 Hundreds of thousands of protesters defied police and the Chinese government in Hong Kong on Sunday, as a protest movement demanding greater freedom gains momentum.
Protest organizers estimated that 1.7 million turned out for the demonstration, nearly one-quarter of the total population of the former independent colony that is now a "special administrative region" of China.
The city rose in rebellion in June in protest of legislation that would have allowed the Chinese government to extradite suspected criminals to the mainland. In response to the protests, the local government withdrew the legislation but the riots have not died down — far from it.
Last week, the tensions reached new heights with the closure of the local airport by rioters, while China mobilized forces in the area in what looked like a clear threat to stamp out the demonstrations with force.
The White House has largely taken a hands-off approach to the Hong Kong developments, though President Trump did offer support for the movement in early July when he said that "some governments don't want democracy." More recently, he suggested that a Chinese crackdown on protesters would complicate a trade deal that the United States and China are trying to negotiate.
Not many know it, but some 6,000 Jews live in Hong Kong, and there are two daily direct flights between Israel and Hong Kong International Airport. So how is the Jewish community dealing with the crisis and attendant uncertainty? What is the effect on tourism, and on daily life?
I turned to Yisroel Lieberman of the Chabad of Kowloon, one of two Chabad Houses in Hong Kong. "In general, Hong Kong is still a safe place to wander around," Lieberman told Mishpacha in a phone interview. "There's no problem. I instruct tourists not to go near any of the protests, because that's a big mess — tear gas and all kinds of things. But the protesters are quite organized and they announce in advance where and when each protest will be held."
Lieberman, who has been a Chabad shaliach for eight years, tells Mishpacha that Chabad recently cared for people who were stranded in the airport when it was closed down by protests. Among his guests was a Jewish mother and her son who were flying from Australia to New York, seeking medical treatment for the son's cancer.
"Hundreds of people were stuck here," he said. "We made sure they had food, hotels. You need to understand that this is the largest and most central airport in Asia. It's a destination for connection flights from all over the world. When you shut down the airport, you're shutting down Asia."
One interesting point about the riots in Hong Kong is that the chaos and tumult are highly uncharacteristic of the local population. Lieberman recalls that he recently passed by a huge protest and demonstrators apologized to him for disrupting traffic. "It's special. On the one hand the Hong Kongites care deeply about this and they're swept away with fury, but on the other hand they're still polite."
(Originally featured in Mishpacha, Issue 774)
Oops! We could not locate your form.
>