| Magazine Feature |
Stranded at Sunset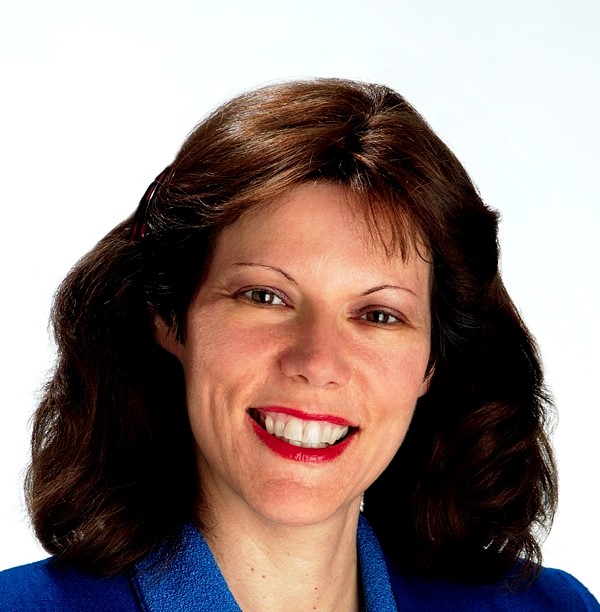 | February 6, 2013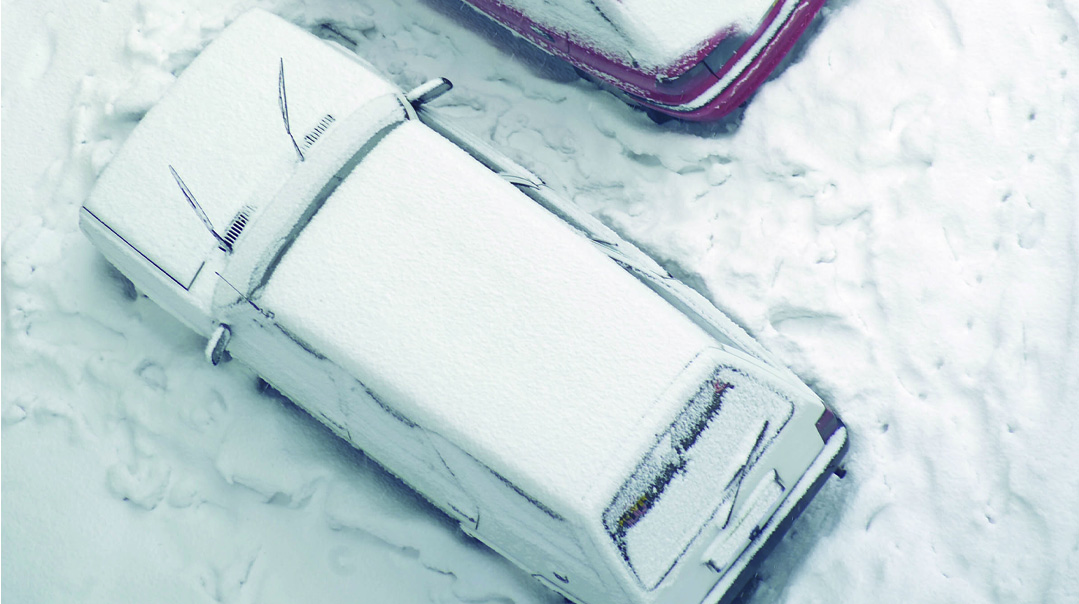 It may have happened more than 30 years ago, but Rabbi David Shenker, director for Jewish Education Program (JEP) of Long Island and Camp Nageela, remembers that Friday in February 1982 as if it happened yesterday. Back then he was a 20-year-old bochur learning in Torah Vodaath, and he had the important job of driving Rav Nison Alpert ztz"l to Far Rockaway for Shabbos. Rav Alpert, a talmid muvhak of Rav Moshe Feinstein ztz"l, was the rav of Agudah of Long Island.
The weatherman predicted a bit of snow, but nothing serious. When Rabbi Shenker picked up Rav Alpert from his home on the Lower East Side at 1:30, they had plenty of time to make it to Far Rockaway before shkiah.
But weather forecasters can be wrong.
"The snow was getting heavier, and I tried taking side streets because the main highways were congested. It was really difficult driving," recalls Rabbi Shenker. "The Rav remained calm, but I was not. I had the responsibility of transporting the community's rav in my car! With only an hour left till candle lighting, we were backed up near Kennedy Airport and traffic was at a standstill."
They realized they weren't going to make it to Far Rockaway in time. Rav Alpert directed Rabbi Shenker to pull off the highway to find a pay phone — this was in the days before cell phones — to call Rabbi Shenker's parents and tell them not to worry. They would be walking the remaining seven miles.
Thus began a Shabbos adventure that Rabbi Shenker says he will never forget. And as with many such stories, the traffic-stopping snowdrifts piling up on the road turned out to be the starting point for a spiritual experience that was much deeper.
No Compromises
When they left the car to start walking, Rav Alpert was wearing a regular dress coat, black hat, scarf, and gloves. Rabbi Shenker was even less prepared for the winter weather. He had left his gloves inside the car, mistakenly presuming that gloves would be problematic after sundown, since there was no eiruv. He didn't ask Rav Alpert, who would have counseled him otherwise.
"We were walking faster than the cars were moving, in blizzard conditions. Although the Rav was a 60-year-old man and I was a young man, he was doing much better than me. He later told me that he had survived Siberia as a young man.
"I couldn't feel my face, feet, or hands. The Rav saw I was suffering, and as we passed a maintenance garage, he suggested that we could go there to get warmed up. I was covered with snow and couldn't talk. The workers put me in front of a heater. The Rav, his long beard covered in snow, looked like the Abominable Snowman! He joined me in front of the heater and when I could speak again, I told him that I couldn't continue the walk."
It was after shkiah. Rabbi Shenker knew that his parents would likely call the police to search for them, so Jose, a non-Jew working in the garage, called the police and told them to visit the Shenkers and tell them their son would be staying at the garage for Shabbos.
"Once the decision was made that we wouldn't continue, Rav Alpert asked me if I knew Kabbalas Shabbos by heart," recalls Rabbi Shenker. "I didn't then, but I do now!
"Have you ever seen an auto mechanic's office? But Rav Alpert made sure that we properly observed Shabbos. We enjoyed Kiddush over a bottle of schnapps, as well as a double-wrapped hot kosher meal delivered in a four-wheel-drive truck by a non-Jew who brought the food from the airport. The Rav knew Parshas Mishpatim be'al peh, so we learned together. The garage workers said we could stay at the garage overnight, but Rav Alpert declined the offer. 'Thank you very much,' he said, 'but where is the nearest hotel?'$$$SEPARATE QUOTES$$$"
Kennedy Airport was closed and every hotel room within miles was completely booked, but Rav Alpert would not be dissuaded. "Kavod Shabbos," he insisted. "If we have a chance to sleep in a bed, how can we sleep in a garage?" The two men bundled themselves up, and walked back outside into the fierce blizzard.
The first hotel they came to had no rooms available, but Rav Alpert would not give up, and Rabbi Shenker had no choice but to follow his lead. At the next hotel they reached, miraculously, someone had called to cancel a few minutes before they walked in. They were given a room, even though they couldn't pay until after Shabbos. They kept the lights off and the door unlocked.
While two feet of snow fell outside, Rabbi Shenker thoroughly enjoyed his private Shabbos with Rav Alpert. For the remaining two seudos they ate three oranges and two bananas, which were provided by the hotel. They davened (Rabbi Shenker now knows Shabbos davening by heart!) and learned Parshas Mishpatim b'chavrusa.
Thanks to that snowed-in Shabbos experience, Rabbi Shenker forged a close relationship with Rav Alpert that lasted until the Rav's passing. And he witnessed a lesson from his rebbi that he never forgot: "You don't compromise for Shabbos. Shabbos is Shabbos. Whenever possible, you must keep it properly. I feel that Hashem gave me this experience so that I could share this important lesson about trying your hardest for Shabbos with JEP-Nageela kids."
Ask First
Rabbi Shenker also learned to not presume anything and to ask a sh'eilah. Recalling his frozen hands and the gloves he left in the car, he jokes, "If you are going to get stranded Erev Shabbos, make sure you bring along with you your very own rabbi!"
But most of the time, help is not in the car — though it can be just a phone call away.
Rabbi Dovid Heber, kashrus administrator at Star-K and rav of Baltimore's Kahal Ahavas Yisroel–Tzemach Tzedek (KAYTT), enjoys studying maps — which comes in handy when a panicked traveler calls him from the congested highway asking for guidance. Sometimes he is able to find a shortcut that will get the concerned family to their destination in time. Other times, there isn't any shortcut that will do the job.
"A chassan and kallah who were flying from Ohio to Baltimore for their Shabbos sheva brachos were detoured to Washington DC and landed at Reagan National Airport two hours before Shabbos," he recalls. "With a fast cab, we thought they would make it to Baltimore on time."
The cab sped off — in the wrong direction. When Rabbi Heber found out about the error, he knew the couple would never make it to Baltimore in time. The sheva brachos host was contacted and he called Rav Aaron Lopiansky, the rosh yeshivah of the Yeshiva of Greater Washington. With less than one hour's notice to prepare, Rav Lopiansky responded, "We'll make sheva brachos for them."
Although these calls can be stressful for both Rabbi Heber and the individual he is helping, he much prefers to get the call than to hear that, after the fact, the person made his or her own decision about what to do. The reason is that many people don't understand the complexity of the halachos involved.
"Some people make dangerous mistakes in both directions," he counsels. "Spending Shabbos in a parking lot in a dangerous neighborhood or walking on the shoulder of an expressway in the dark is a sakanah and should not be done, even though it appears to the individual that he is being machmir. Likewise, continuing to drive after shkiah in a case when walking is a safe and advisable option is chillul Shabbos. You should ideally consult a rav for this sh'eilah, preferably a few hours before you expect trouble may occur. Even better, before you book the plane tickets or establish your driving itinerary, consult with your rav to determine if your plans are too risky."
Come On In!
Almost every Jewish family traveling from Baltimore to New York knows about Exit 4 off the Turnpike. There, in Cherry Hill, New Jersey, the community of 350 shomer Shabbos families is ready and waiting for stranded last-minute visitors. Rabbi Ephraim Epstein, rav of Sons of Israel for the last decade, relies on a list of what he refers to as his "go-to" families — a minyan of families who can and will respond with 15 minutes' notice to requests to host the wayward traveler.
"This happens to us about ten times a year," Rabbi Epstein relates. "I liken it to a close basketball game when, in the final 30 seconds of the game, the player knows who he can pass the ball to, to get the job done."
Cherry Hill has no hotels within easy walking distance of the congregation, but Rav Epstein insists, "Although people don't like to be last-minute guests and infringe upon unknown hosts, Hashem has provided us with this unique form of spontaneous hachnassas orchim that we feel honored to fulfill — and by the end of Shabbos the guests are happy that they came. I don't want to make it sound like we are eager for a Jewish family to be stuck in Cherry Hill, but honestly, when it happens, our community responds with great enthusiasm and pleasure."
Similarly, Albany, New York, which is located halfway between New York City and Montreal, is at the crossroads to points north. During the winter, the weather can be fierce. Travelers therefore rely upon the 60 shomer Shabbos families in Albany who not only respond to winter emergencies, but are frequently involved in bikur cholim because of the two major hospitals in Albany that draw patients from all over the region.
Rabbi Dr. Moshe , formerly rav of Albany's Beth Abraham Jacob Congregation for 28 years and now rav hamachshir of the Vaad Hakashruth of the Capital District and senior chaplain at Saint Peter's Hospital, recalls one particularly poignant snowy Erev Shabbos that put an end to the travels of a shomer Shabbos family. The stranded family knocked on the door of a house, not knowing that they were about to intrude upon a Holocaust survivor who hadn't observed Shabbos in 40 years. But the Yid didn't turn them away. The Shabbos that they all spent together opened the survivor's heart, and Shabbos was once again welcome in the person's home.
But even though such encounters can be powerful for everyone involved, Rabbi Bomzer wishes that people traveling on Erev Shabbos were better prepared for inclement weather disasters.
"Leave enough time," he advises, "and don't drive on Friday afternoons. Bring with you the phone numbers for Hatzolah, and contacts from communities along the way where you might get stuck. Discuss with your rav before you leave your house what to do if certain circumstances occur."
If you do decide to drive on Friday afternoon, despite Rabbi Bomzer's advice, he says to expect that there will be gridlock and so prepare for it.
Sometimes, where to put the stranded Jew is the easy problem to solve. Hirsh Dlinn has been a Pittsburgh resident for almost 20 years and that is where he raised his family of eight. As hospitality coordinator for Pittsburgh's Lubavitch Center, he has placed many travelers stranded on Erev Shabbos who were on their way to Cleveland, Harrisburg, Philadelphia, Washington DC, and many locations in New Jersey.
One of his biggest challenges occurred when an Israeli truck driver stranded in Pittsburgh needed a place to stay for Shabbos — for both him and for his truck. Finding a place for the driver was no problem. But the truck was another story, since it was illegal to park the Israeli's gigantic semi-trailer in a residential area, or even in a normal shopping center parking lot. The problem was resolved only when the Pittsburgh Frick Nature Center, administered by the Parks Department, agreed to house the truck in its parking lot for Shabbos.
Another stranded traveler forced Mr. Dlinn to change his approach. When the family where the traveler had been placed later reported that something was very strange about their guest and they felt unsafe, Mr. Dlinn did some investigating. He discovered that the man, who was homeless, had some problems that made him not the ideal Shabbos guest for an unsuspecting family. Since then, Mr. Dlinn almost always asks for a reference from the travelers' rabbi.
"If I ask for the phone number of their rav and they hesitate, or they don't have a rav, that's a clue that there may be a problem," he states. Generally, a quick phone call to the travelers' rav gives the hosts the assurance they need to happily agree to invite the last-minute guests into their home.
The Bottom Line
One New York–area rebbetzin remembers the time she had gone all-out to host a family of eight for Shabbos, only to have them cancel on Erev Shabbos due to bad weather. When she later got a call that a snow-stranded family of exactly eight people needed a place to stay for Shabbos, she knew exactly where they could stay — her house, where the food was already made and the beds already prepared.
She points out that just about every exit off the parkway and turnpike from Baltimore to New York has a yeshivah within five or ten minutes of the exit, which is good to know if you ever get stuck near places like Linden, Carteret, or Plainfield. With today's GPS technology, she and her husband would love to see someone establish a network of yeshivah bochurim who would man a hotline two hours before Shabbos to direct the stranded traveler to the nearest yeshivah.
But since that doesn't yet exist, Moshe Cohen of Baltimore, a businessman who sells prepaid phones, had to learn the hard way the value of knowing about Jewish communities along one's route. When his car broke down one wintry Erev Shabbos and the AAA couldn't fix it, he asked them to tow him and his car to the nearest Jewish community, which was Lancaster, Pennsylvania. There Rabbi Sackett, the rav of Degel Israel, Lancaster's Orthodox shul, picked up Moshe at the mechanic's shop about 20 minutes before Shabbos. Moshe didn't have Shabbos clothes with him, but he fondly remembers: "Lancaster is a warm, friendly, eclectic community. The Sacketts' hospitality was amazing, but I learned my lesson. Now, Friday is my local day. Barring rare exceptions, I don't travel to customers outside of Baltimore on Fridays anymore."
If you must travel on Erev Shabbos, our experts suggest that you plan for the worst-case scenario: double the amount of time it would ordinarily take and add another one to three hours before licht bentschen. In case you still get stranded and end up in a hotel or non-frum home, carry with you in your car the basic necessities for Shabbos: Shabbos candles, matches, challos, wine, kiddush cup … and yes, even some roasted chicken for your seudah. Also bring along your "just in case we get stranded" phone numbers, including your rav's phone number. If you are stranded Erev Shabbos, you'll need his counsel — and he would really appreciate hearing from you earlier than five minutes before shkiah.



Drive Safely in Winter Weather
Shloime Goldberg and Ari Gottesfeld, coordinators for Montreal Hatzoloh, a 70-member organization in existence for almost two decades, have this advice for people who will be traveling on the roads during the winter:
Check weather in different communities you will be driving through and be vigilant about keeping up-to-date. Conditions can change within minutes. It could be 50 degrees when you leave, and zero degrees four hours later when you pass through a community situated at a higher elevation.
If you expect inclement weather at the end of the trip, when you are already exhausted, take frequent breaks and bring adequate food, drink, and caffeine. Don't drive through the night after working a full day just because it's easier to travel when the children are sleeping. Ideally, share the driving with another adult and drive during the day when it's easier to stay alert.
Check out your medical insurance if you are traveling outside the US. You might need to purchase trip insurance to save yourself a lot of misery if you are, chas v'shalom, in an auto accident. (Shloime knows of a family whose daughter required three stitches, and the bill was $7,000!)
Danger on the road can also appear in the form of 400-pound deer crossing the road, with only a second's notice, or black ice that lands your car in a ditch. Give yourself plenty of time so you can drive slowly and allow several car lengths between you and the car in front of you.
Check out your car to be sure it's winter ready — snow tires (not all-weather tires if you are traveling to Canada or any community with heavy snow), working brakes, windshield washer fluid with alcohol in it, and an extra canister of windshield washer in the car. If you rent a car for the trip, ensure that it is equipped for winter travel.
Be sure that your driver is capable and experienced in driving in inclement weather. The Tosher Rebbe once hired a driver from Montreal to come to New York to bring him back to Montreal because he knew that the Montreal driver was accustomed to driving in the snow.
On many stretches of road, you may be an hour or two from the nearest gas station or exit off the highway. Pack blankets, first-aid kit, food, and water in case you have to wait a long time for help to arrive.
If your car dies on the highway, get it off to the side of the road as quickly as possible so that you don't run the risk of being hit from behind by cars who are unprepared for your stopped car. Call 911 for any accident, no matter how minor.
Consider taking the bus or train, instead of driving, depending on how many people are traveling with you, your budget, and weather conditions.
10) Carry with you the phone numbers for your rav and for the Hatzolah organizations located along your route.
(Originally featured in Mishpacha, Issue 446)
Oops! We could not locate your form.
>