| Jewish Geography |
Steve Bannon's New Bully Pulpit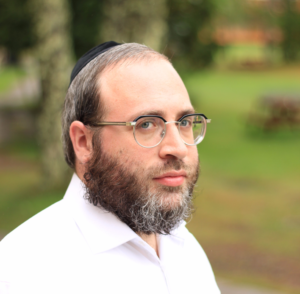 | August 23, 2017
Photo: AFP/IMAGEBANK
S o far all the actions he's taken as president show that Trump's base has remained loyal to him no matter who has his ear or what decisions he make.
And then there was Steve Bannon.
Late last week President Trump's chief strategist became the latest casualty in the West Wing following closely on the departures of chief of staff Reince Priebus and communications advisor Anthony Scaramucci whose ephemeral reign lasted all of one week.
Bannon's ouster had been forecast for months. The lightning rod advisor who drove Donald Trump to the right on the campaign trail and may well have won the election for the New York businessman had developed many enemies inside and outside the White House.
If there was an immediate cause for his ouster it was the fallout from Trump's attenuated response over the Charlottesville attack in which he seemed to partially excuse the behavior of white nationalists and neo-Nazis. As the person in the White House most identified with that wing of the Republican party Bannon may have been an easy fall guy.
But there were larger issues. New chief of staff General John Kelly just finished a review of White House operations — and Steve Bannon was his first target. In addition to attracting negative press for his strong views Bannon has also been blamed by some for the persistent leaks coming from the White House many of which tarred Bannon's political opponents like Jared Kushner chief economic advisor Gary Cohn and H.R. McMaster the national security advisor.
Bannon was a polarizing force in the West Wing. He was reportedly behind Trump's decision to withdraw from the Paris Accord on climate change lobbied over the heads of senior staff for a trade war with China and was the only White House official to give Trump cover and encouragement for his Charlottesville comments which Jewish leaders roundly condemned.
While Bannon's departure will only have a minor impact on the day-to-day operations of the West Wing the former editor of Breitbart News (who will now return to that role) may still have Trump's ear when it comes to the administration's policy and upcoming battles with the Republican Congressional leadership. And some of Bannon's allies — like Stephen Miller Seb Gorka and Julia Hahn — are still within the four walls of the executive mansion.
This battle will likely play out next month when Congress returns to session and Trump and Congress are forced to make a deal to avoid a government shutdown over the debt ceiling. As a White House insider Bannon urged Trump to play tough with Congress even at the risk of shutting down the government. Back at the editor's desk taking that same position is a riskless transaction for Bannon but one that proved costly for Republicans' reputations in 2013 when they took the brunt of the blame for a 16-day federal government shutdown.
Regardless of where the Bannon chips may fall Trump will continue speaking to his base because he's Trump. The president has a lot to lose if Breitbart News — a right-wing favorite — turns against him under Bannon but so far all the actions he's taken as president show that Trump's base has remained loyal to him no matter who has his ear or what decisions he makes. Originally featured in Mishpacha Issue 674. Jacob Kornbluh is also the political reporter for www.JewishInsider.com.
Oops! We could not locate your form.
>