| Diary Serial |
Starring Role: Chapter 17
| March 8, 2022
There's another difference, too: Today, I've decided, I'm going to enjoy myself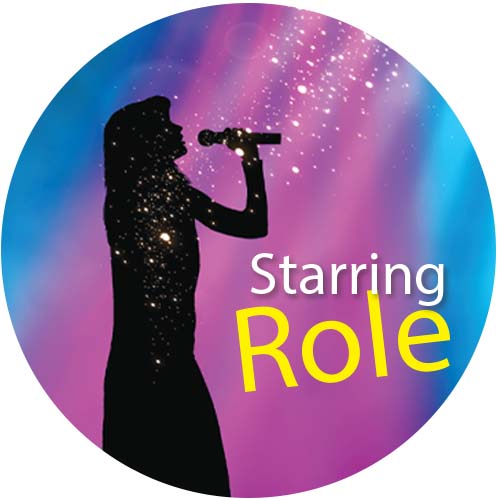 It's just one day later, but I know better this time.
Lani offers to do my makeup again. I think of Mindy, of the way a star would behave, and I turn her down.
"I'll get it done in school."
My voice is hoarse, but slightly stronger. Good enough for the play. As for the choir… well, I've become an expert at mouthing the words.
Lani gives me a hug. "Good luck tonight, Reens. You're fabulous."
I'm surprised, but hug her back. "Fabulous… at what? At croaking into a mic or pretending I'm singing with the choir?"
Lani swats it away. "Oh, c'mon, you're great anyway, Rena. But really…" She hesitates. "I mean, starring roles are nice and all that, but at the end of the day, the play ends and you're just the same as everyone else again. You, Rena, you're just… brave. You got up there, even though you could hardly speak, and you just did what you had to do anyway…" She swallows, then pastes a sudden, sunny Lani-smile on her face. "Don't you have to be heading to school, though? It's late…"
The second performance is never anything like the first. Not in terms of the performance itself, but the energy around it. School is quieter, girls are getting ready with practiced ease, there's none of the frenetic action of just 24 hours earlier.
There's another difference, too: Today, I've decided, I'm going to enjoy myself. Enjoy the performance, enjoy the action and the lights and the music and the drama, enjoy getting dressed up and throwing myself into my role, whatever it is, making it mine, making it shine.
The makeup girls run out of lipstick before it's my turn, so Baylee and I head to the other classrooms to see what we can scrounge from there. Mission accomplished, we lounge around in the auditorium together. It's strangely quiet around us; most girls are either backstage or still getting ready. I guess now's as good a time as any.
"Will you wait here a sec? I just need to get something…" I tell Baylee, motioning vaguely to the door.
There's a bag in my locker, concealing a shiny gift bag stuffed with Baylee's favorite chocolate bars. I take a deep breath, stick the note inside, and head back to the auditorium.
Baylee looks up curiously as I sit down beside her, and then her expression changes to surprise. "Whaaaat — you're kidding, Rena! What's that for?"
I shrug. "To say good luck. And — thank you."
She reads the note rapidly.
Good luck, Baylee!!! Thanks for reminding me what really matters. Love, Rena.
I know it by heart. I'd spent a long time trying to find the right words to convey my feelings. And from the look in Baylee's eyes, I know that I got it right.
"Can all actresses come backstage for mics?" booms Chaya's voice. Baylee stuffs the note deep inside the gift bag, and we hurry backstage together.
One of the props girls is helping with the mics, consulting a chart, and tucking wires out of sight beneath the folds of our costumes.
"How's your voice?" she asks me.
I shrug. "Not much better than yesterday."
She clucks her tongue. "Omigosh, we were all feeling sooo bad," she says. "Like, such bad timing… everyone in the audience was feeling so sorry for you."
I'm not sure if she means to be sympathetic, but the words are a punch in the gut. So everyone in the audience was talking about me, clucking and whispering about the poor girl who lost her voice the day of the school production? How mortifying.
And then I remember Lani.
It's not mortifying to go onstage and forge on despite it all — it's brave.
My family thinks so, and so do I.
The play begins, and Baylee and I take places in the wings. Scene 1, Scene 2, everything seems to pass in a flash, and suddenly, it's our cue.
"Make us proud!" Shaindy whispers, as we walk past her onto the stage.
I wink, but inside I know that what really matters is whether I'm proud of myself. And tonight, even before I've said a single one of my lines, regardless of the size of my role or whether I have a solo, I've already done myself proud.
And, with Baylee beside me, I step onto the stage, into the glare of the spotlights, and I smile.
THE END
(Originally featured in Teen Pages, Issue 902)
Oops! We could not locate your form.
>