| Job Search |
So you're looking for a career as a… Speech Therapist
| May 13, 2020
The field of speech therapy is huge and varied, and that's reflected in the many options for work settings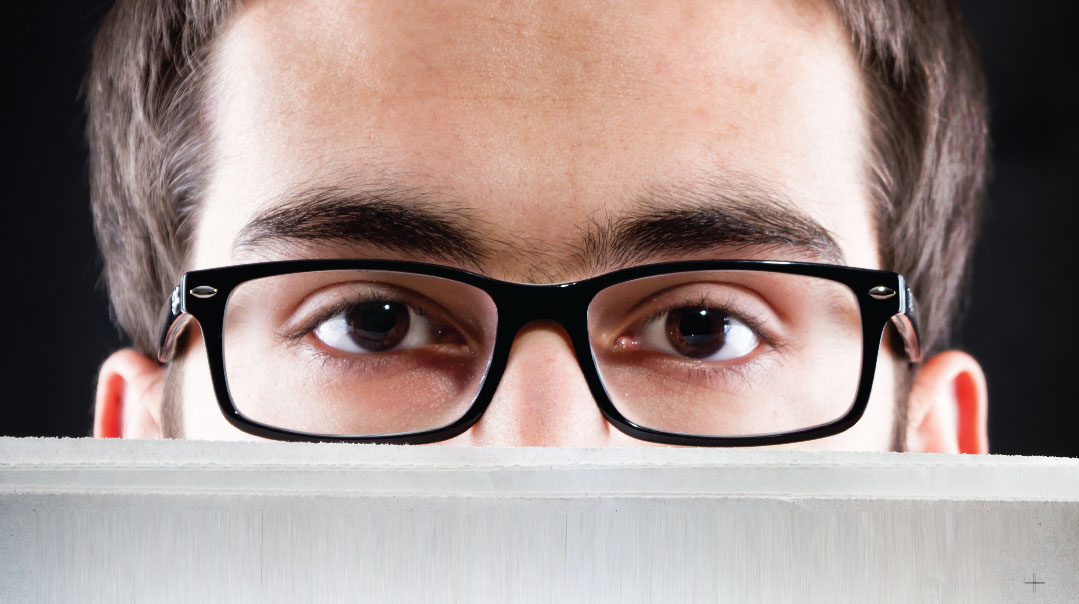 What will I be doing all day?
A speech therapist, also known as a speech-language pathologist, or SLP for short, treats language, communication, swallowing and other muscular disorders in people of all ages, from babies to the elderly. This encompasses a broad range of issues, including:
1) Articulation — training a person to produce the sounds we need for speech, and to put those sounds together into words.
2) Language — helping someone build up his ability to understand and use language (both oral and written). This includes vocabulary, syntax, storytelling, and more. Language therapy can also encompass phonological work for pre-reading and reading skills.
3) Social Communication — also known as the pragmatics of language, this involves helping someone learn the social aspect of how we communicate with others, such as turn-taking rules, how to pick up on social cues, how to appropriately modify conversation for the listener, and more.
4) Fluency - more commonly known as stuttering, a speech therapist will help improve a person's flow of speech.
5) Voice – for people with voice disorders, such as perpetual hoarseness, an SLP can train how to properly use the voice in order to produce clear and healthy speech.
6) Cognitive Communication — an SLP can help a person improve cognitive skills such as memory, attention, problem-solving and organization.
7) Feeding/Swallowing — an SLP can help with these disorders that include poor sucking, chewing or swallowing, or sensory issues relating to food.



What kinds of settings can I work in?
As is clear from the above list, the field of speech therapy is huge and varied, and that's reflected in the many options for work settings. Some of these include:
Schools
Child Development Centers
Hospitals
Early Intervention home treatment
Rehab centers, long-term and residential health care facilities
Private practice



What kind of schooling do I need?
In order to become licensed as a speech-language pathologist, one must graduate from an accredited Master's program, which generally involves two years of studies plus clinical practicu. Each state has its own licensure requirements, and, in addition, many jobs in the field require ASHA (the American Speech-language and Hearing Association) and Certification of Clinical Competence (CCC), which involves, among other requirements, working a certain number of hours under supervision (the equivalent of about one full year).

Do I have the personality for it?
A good speech therapist is someone who is patient, empathetic, flexible, good at working with different types of people, willing to learn new things, has excellent communication skills, and is good at gathering clinical information and using it to problem solve.



What can I expect to earn?
Salary is variable depending on work setting, location and years of experience. Some averages for full-time jobs:
Early Intervention: $90,000 (In New York, a half-hour session earns $50 to $64 an hour)
Health Care Setting: $73,500 - $95,000
Elementary and Secondary Schools: $72,000
TALES FROM THE TRENCHES
CHANI MARGULIES, Monsey, N.Y.
SLP for Early Intervention Therapy, Brooklyn, N.Y.
Graduated from: Queens College (BA), St. John's University (MA)
Years in Field: 19

MY TYPICAL DAY AT WORK
I work in early intervention, which means the 0 to 3-year-old population. I treat both communication and feeding issues. My specialty is children who are on the autistic spectrum, although I've worked with so many different issues over the years. Most of these children are treated at home, though sometimes I work with them in their playgroups. I try to schedule my clients in the same general area to save myself travel time. On a typical day, I drive from house to house in the Brooklyn or Monsey area, and leave myself about 15 minutes' travel time between clients.
I used to come with these massive bags of toys — my car trunk was filled with them! — but over the years, I've streamlined the equipment, as I've become more experienced in knowing what toys are most popular and effective with the children. Bubbles and playdough are always big hits, and you can get so much language out of them!

HOW I CHOSE MY SPECIALTY
I started out working in a school setting, but I soon realized that I didn't enjoy it. Because the language issues tended to be more abstract, progress was hard to track, and there were so many cancellations due to school absences or other things going on. That's when I decided to switch to early intervention, and it turned out to be the perfect fit for me.
I love working with babies and I also love working with families. When you can create a family environment where they're all helping the child's language development, then you can really see progress. Siblings are especially great with this. I always recruit the siblings when I can, and teach them how they can play with their little brother or sister to help them learn to speak. Mothers often have a lot going on, and, even with the best intentions, don't always find the time to practice with their kids.

WHAT I LOVE MOST ABOUT THE FIELD
I love the challenge of discovering what's wrong with a child and figuring out the best way to treat the problem. It's like a puzzle. You need to know not only the child's weaknesses, but also his strengths, and you need to use those strengths to help improve his weaknesses. I'm grateful that I'm able to work with frum kids and their families. When you invest in a child, you get to love him and care about how he's progressing. In my job, going into people's homes, I get to know the family as well, and I find there's so much to learn from other people. Over the years, I've seen such great examples of parenting, of chesed, even of the way other women organize their lives.

I'M ESPECIALLY INSPIRED BY
Mothers who dedicate their lives to their children with special needs. I remember one kid I worked with who had particularly severe feeding issues. He was so underweight that he was at risk for a feeding tube. His mother worked incredibly hard with him so that this wouldn't happen — and she had other disabled kids at home as well.
There was another child I worked with who had a very difficult syndrome — he couldn't do things most of us expect our babies to do, and yet his whole family loved him to pieces. I said to the mom, "Your children are so lucky, because they all know that you love every one of them just for who they are, not for what they can do."
WHAT I FIND MOST CHALLENGING ABOUT THE FIELD
The limitations imposed by the government on therapy. Often, a client of mine would benefit from a certain therapy, like ABA, but he doesn't qualify. And then there are limits to how often a child is able to get therapy. Of course, the parents can always pay out of pocket for more, but that becomes very expensive.
Also, going into people's homes can, on rare occasions, pose problems when you see serious problems going on, like neglect or abuse, chas v'shalom. Then the therapist needs to make the call about how to get involved and whom to turn to, with proper rabbinic guidance.

I'LL NEVER FORGET WHEN
Many years ago, I was working with a young child who all the professionals insisted was on the spectrum. I was new in the field at the time, so I didn't feel qualified to have an opinion. But the mother kept insisting that he's not autistic, that there were other things going on in his life that were causing trauma, but that otherwise he was fine. It was the professional opinions against the mother — and in the end, it turned out that the mother was right. Of course, it doesn't always work out like that, but I learned from that episode to take a mother's instinct very seriously. Healthy parents know their children.

SOMETHING I WISH PEOPLE KNEW ABOUT SPEECH THERAPY
The huge variety of areas within the field. Also, how much you need to be a detective in order to be a good speech therapist.

MY ADVICE FOR PEOPLE STARTING OUT
If I could do it differently, I would've gone for more variety in my grad school field work, so I could get a better sense of the different options out there. I also wish I'd had a mentor at the time who I could have been in touch with on a regular basis to guide me in the technical aspects of the schooling and the job.
Also, it's okay not to feel confident when you're first starting out. Even once you graduate, there's still so much to learn. And, always check the vision and hearing!
PINCUS ORLANDER, Staten Island, NY
Owner of SpeechLearn P.C. Brooklyn, NY
Graduated from: Touro College, Masters in Speech-Language Pathology
Years in field: 16

MY TYPICAL DAY AT WORK
I launched my private practice in 2008 after working in the school and yeshivah system for a few years. I decided to open my own practice because I wanted to be able to provide my clients with higher quality and more individualized therapy than what I was able to do in the schools.
At SpeechLearn we treat all ages, from children and teenagers to adults, who have speech and communication disorders.
As a clinic owner, my job involves many different parts. I evaluate and administer standardized tests to assess areas of weakness. I then design an individual plan of care to treat them, working with both the client and their caregiver. In addition, since our practice accepts insurance and Medicaid reimbursements, I'm also involved in streamlining the necessary prior authorization process. On top of all that, I supervise and collaborate with the other clinicians, handle administrative work, and deal with the business and financial management of the practice.

I CHOSE SPEECH THERAPY BECAUSE
There are very few fields that compare in scope of knowledge and expertise. Speech therapy requires a unique combination of skills. On the one hand, you need a comprehensive understanding of so many different sciences — neurology, acoustics, bio-physiology, psychology, linguistics, and human behavior and development. On the other hand, to be a good clinician means you need to be sensitive, empathetic and have seasoned counseling skills.
WHAT I LOVE MOST ABOUT THE FIELD
Knowing that I'm the catalyst to improve a client's or child's life — and also the lives of his parents or caregiver. There's no better feeling than seeing a child with, for example, auditory dyslexia jump three or four standard scores on a phonology test in just three short months. And then, when you hear from his parents and teachers that there's been a drastic improvement in his reading and comprehension, that's the ultimate reward.

WHAT I FIND MOST CHALLENGING ABOUT THE FIELD
When you can't locate the key to a child's problem. Because speech and language are such complex skills that require coordination of multiple systems — cognitive, auditory, digestive, nutritional and sensory — there are times that a problem is so complex that we just can't get to the bottom of it.

I'LL NEVER FORGET WHEN
I evaluated an eight-year-old child who had immigrated originally from the Ukraine. She was in speech therapy for years at her public school, but was making zero progress. I did an oral exam and found that she had a sub-mucous cleft palate — an opening of the palate found underneath the mucous membrane that covers it, so that it isn't visible to the naked eye. Somehow, none of her doctors or therapists had ever noticed this. I referred her to the NYU cleft palate team for surgery. It felt great knowing I was able to solve this longstanding problem and finally get this girl the help she really needed.

AS A MALE IN A FEMALE-DOMINATED FIELD, I FIND THAT
There are definitely benefits, especially in the frum world. First of all, by the law of supply and demand, it increases the needs for my services. Secondly, in terms of language and auditory therapy, as a male ben Torah, I can personally relate to the boys' yeshivah curricula, which incorporates an enormous amount of complex language and higher-order thinking skills. It starts from the double English/Hebrew curriculum for kriah, and goes all the way up to learning Gemara at the high school level, with Rishonim and Acharonim. A boy going through the yeshivah system needs to have his auditory and language skills intact, because being able to learn Gemara requires highly advanced listening, memory and language skills. I find that female SLPs aren't able to relate to the language requirements of yeshivah boys beyond 3rd grade.

MY ADVICE FOR PEOPLE STARTING OUT
First, make sure to keep on growing professionally, and to reach out to competent professionals to mentor you along the way. Second, remember that there's no single trick that treats every condition all the time. You need to use your analytical and clinical judgment and your creative mind in determining the clinical plan of care for every individual client.
R.

STERN,

North Jersey
SLP in Skilled Nursing Facilities
Graduated from: TTI Masters in Speech, University of Cincinnati
Years in field: 5

MY TYPICAL DAY AT WORK
Being a medical speech language pathologist in a SNF (Skilled Nursing Facility) setting, my responsibilities center around assessing and treating swallowing, speech, language and cognitive function (their ability to pay attention, problem solve and remember things, etc.) in patients who are mostly from the geriatric population and are at the SNF for rehab following hospitalization. I also provide ongoing treatment for the long-term care residents of the nursing home.
A typical work day involves treating the patients on my caseload. Sessions usually take place in the rehab gym or in the dining room/ bedside to treat swallowing during meals. I screen all new admissions, and I also receive nursing referrals for screening or evaluation of our long-term care residents who may be experiencing new difficulty with swallowing or a decline in communication or cognition. Throughout the day, I'm in constant communication with other staff members, so that I have a complete understanding of my patients in order to provide the most effective care, and that others involved in the patient's care should be trained in the strategies that have been developed for this patient's safety during meals, and to help him communicate effectively.

I CHOSE SPEECH THERAPY BECAUSE
Honestly, when I chose the field of speech language pathology, I had no idea that there was even a medical aspect to it. I come from a family of teachers and knew I was good with people and giving things over, but I didn't feel I had the presence to keep control of a large group or stand in front of a classroom. It seemed logical to go for speech therapy where I could do something similar to teaching but in a more one-on-one setting. I also thought the job would be flexible for when I would eventually have a family.

HOW I CHOSE MY SPECIALTY
While I was pursuing my Master's degree, I was required to complete internships in both pediatric and geriatric settings. Before I began my geriatric placement, I was really nervous. I had never been one of those people who enjoyed visits to the nursing home on Shabbos afternoon, and while I didn't faint at the sight of blood, I definitely didn't feel a magnetic pull to scenes of illness or injury. I was so surprised that almost immediately I felt comfortable and even enthusiastic about working in a medical and geriatric setting. I enjoyed my internship in the skilled nursing facility, and I loved the fast pace of the medical setting, the diversity of the caseload and the constant inter-disciplinary collaboration.

WHAT I LOVE MOST ABOUT THE FIELD
The diversity. People automatically think the only option is to work with children, teaching them how to say their "r" and "s" sounds. In reality, the opportunities and areas for work are endless.

WHAT I FIND MOST CHALLENGING ABOUT THE FIELD
There's a general misunderstanding among doctors, nurses and the administration of rehab companies as to what speech therapists are capable of doing for dysphagia patients (patients with a swallowing disorder). The field of dysphagia has evolved so much over the years. Many people still think that all an SLP does is watch patients eat and recommend different diet consistencies, but really, if given the right therapy equipment and access to testing methods, we have the ability to identify the cause of a swallow disorder and provide targeted rehab.

I'LL NEVER FORGET WHEN
A patient in her mid-90s had been experiencing discomfort when swallowing and a feeling of food being stuck in her throat. She coughed occasionally while eating and had a fear of choking. This had been going on for years, but had gotten worse while hospitalized, and so she was placed on a puree diet with thickened liquids. After I assessed her, I was left with a lot of questions, and recommended a video x-ray of the mouth and throat while eating, to see what was really going on during the swallow. What they discovered was that she had a large hernia in her esophagus, and once she had that taken care of, she was finally able to eat normally. She thanked me profusely, saying that no one had ever tried to understand why she was having the difficulty; they just told her to eat mush!
SOMETHING I WISH PEOPLE KNEW ABOUT SPEECH THERAPY
That if you have any issues with swallowing or other feeding problems, we, as the experts in oral muscles, are the specialists you should turn to.

MY ADVICE FOR PEOPLE STARTING OUT
Never stop learning. If you're interested in working in a medical setting, try to get a medical placement for one of your internships and find a clinical fellow position with a supervisor who's aware of and incorporates evidence-based treatment. Unfortunately, not every speech pathologist out there in the medical world is up to date with new research and best practice.
(Originally featured in Mishpacha, Issue 810)
Oops! We could not locate your form.
>