| Job Search |
So, You Want to Be a… Nutritionist
| March 15, 2022
A nutritionist counsels people how to eat well in order to maintain a healthy lifestyle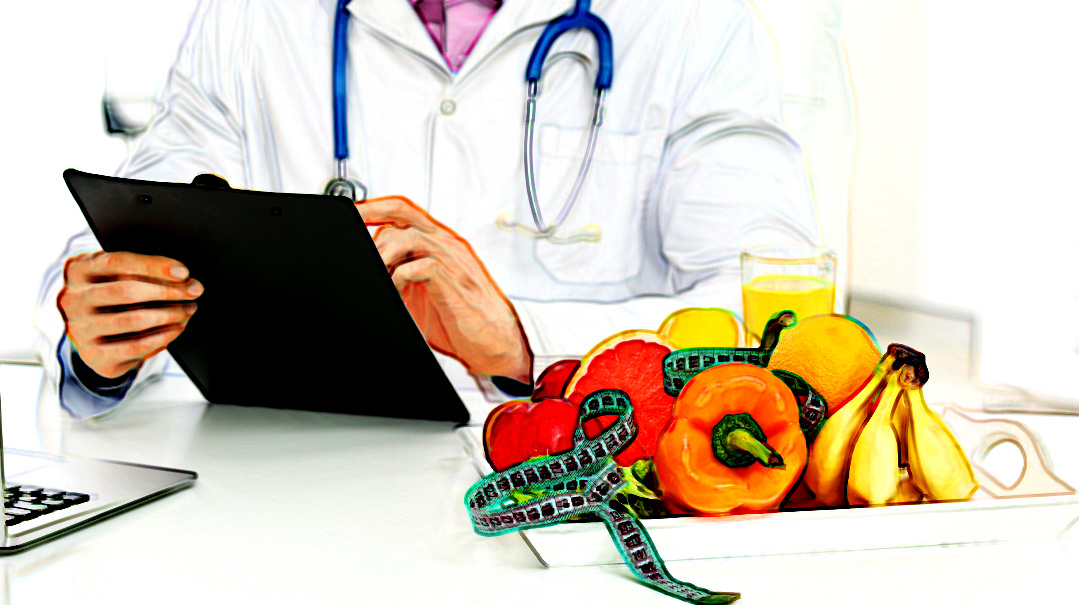 What will I be doing all day?
A nutritionist counsels people how to eat well in order to maintain a healthy lifestyle.  Typical responsibilities include assessing clients' current diet and health requirements, developing meal plans, tracking the effectiveness of the meal plan and modifying as needed, and educating people about good eating habits and the relationship between nutrition and health.
What kind of career options do I have?
Nutritionists can work in a variety of settings, including hospitals, outpatient clinics, private practice, cafeterias, nursing homes, schools, government programs such as WIC, and more.
Some common specialties include:
Clinical Dietitians — They provide nutrition therapy, counseling either individuals or groups, and providing customized food plans to help clients achieve specific health goals, whether weight loss or managing a medical problem.
Management Dietitians — They design meal plans in public food service settings, such as school cafeterias, hospitals, or food corporations. Their responsibilities may include purchasing food, overseeing kitchen staff, and more.
Community Dietitians — They promote nutritional awareness within the community, by educating the public about food and diet. They may work in public health clinics, government agencies or HMOs.
What's the difference between a nutritionist and a dietitian?
Legally, anyone can use the title nutritionist, whereas to become a dietitian, one must become licensed by taking requisite coursework and passing a national exam, thereby earning the title Registered Dietitian Nutritionist (RDN).
Do I have the personality for it?
A successful nutritionist should be patient, sympathetic, and caring, a good communicator and listener, and an effective motivator who can encourage clients to have confidence in themselves. They should also be open to learning and staying on top of new research.
What can I expect to make?
Salaries range from $55,000 to $85,000.  Managerial salaries can be over $100,000.
The average solo private practitioner can make $120,000 to $150,000 working full-time.
TALES FROM THE TRENCHES
MINDY ROSENTHAL
Queens, NY
Dietitian in private practice, Queens, New York
Queens College, M.A. Nutrition Education
Years in Field: 30
My Typical Day at Work
I've had many jobs over the years, but for the past ten years I've primarily seen private patients. They are referred to me either by physicians, by health insurance networks, or by previous clients.  I assess their health needs and create an individualized food plan, taking into account factors like lifestyle and food preferences.  In subsequent sessions, we evaluate the success of the plan and modify it as necessary.  I'm available for my patients in between sessions as well, answering questions by text or email.
I also speak at senior centers and at junior high and high schools. At senior centers, I discuss medical conditions and appropriate diet modifications for the older population. At junior high schools, I discuss healthy eating and discourage fad dieting. When I speak to high school seniors, I prepare them to make healthy choices as they go out in the world, particularly as they're about to enter dorm life at colleges, yeshivahs, and seminaries.
Since I'm a one-person operation, I also handle the business and administrative end of my practice. When a patient calls, I take insurance information and schedule the appointment. I then call the insurance company to confirm what the patient's benefits are for nutrition counseling and if there is a copay or deductible.  The day before the appointment, I text a confirmation or reminder. Since Covid, I've transitioned to telehealth, so I'll email any informational handouts before the session.  After the counseling session, I submit the insurance claims.
How I Chose the Profession
My interest in proper nutrition started during my first pregnancy. With my husband's encouragement, I decided to look into it as a profession, and set out to get qualification as an RD. Luckily, when I was in college for my BA (in psychology), I happened to have taken many of the required courses, including some pre-med science classes — although when I returned to school, I was happy to discover that there were science courses designed specifically for non-science majors.
How I Chose My Specialty
I don't have a specialty per se; I see all ages and many diagnoses. However, there are some situations in which I would recommend that the patient see a nutritionist who does specialize (i.e., a child with severe food allergies).
What I Love Most about the Field
I love seeing my patients' pride when they've accomplished their goal — be it improving their blood sugar or cholesterol or losing weight. I also love getting to meet people from different countries, religions, and cultures. I've learned many interesting things about them — and, at the same time, have learned that human nature is generally the same.
What I Find Most Challenging about the Field
The biggest challenge, which has been exacerbated due to the Internet, is the sensationalizing of conflicting nutrition studies and information. Many patients already think they know everything and often cannot distinguish factual information from some bloggers' opinions. I constantly remind my patients that anyone can write anything online — but it doesn't mean it's true! Even before the Internet, people would get confused because one day they'd read an article touting one thing, and the next day there'd be another article with the exact opposite findings. I explain that nutrition is a science, which means that when new data is analyzed, the recommendations may change. I remind them that we used to believe that the world was flat, and that Pluto used to be a planet.
People also often comment on what I eat at social events. Because they have mistaken ideas of what is healthful and what isn't, many times I get comments like "I can't believe you're eating that!" and I'll ask, "What's wrong with it?"
Of course, the biggest challenge we have to contend with in this field is that we all love to eat!
I'll Never Forget When
I had a patient in his late forties. He was doing well losing weight, until he got a coupon in the mail for a free coffee at Dunkin' Donuts. So he went to use his coupon, and of course bought doughnuts along with his free coffee. And things spiraled downward from there.
"John!" I told him. "You're a dentist! You make a nice living! Did you really need to save $2 on the coffee and open yourself up to temptation?"
But he couldn't get back on track afterwards.
Another story that I love repeating is the following: About ten years ago, I saw around six frum single women in their late twenties, all within a one-year time span. And every one of them became engaged soon after. Now, I highly doubt that the actual 10 or 15 pounds they lost was what made the difference. What I firmly believe is that when these young women started to do something to improve their health and the way they viewed themselves, they became more self-confident and presented much better on dates.
Something I Wish People Knew About Nutritionists
The scope of our knowledge and training. I find a lot of misconceptions out there. I have people who upgrade me by calling me "Doctor" and others who don't realize the amount of education we have. And, of course, many people think we just deal with weight loss.
How I've Seen the Field Change Over the Years
When I started, nutrition counseling wasn't covered by insurance. By now, not only is it covered by many health insurances, but thanks to the Affordable Care Act of 2010, in many instances there is no copayment or deductible applied because it's considered preventative care.
Back in the '90s, doctors didn't yet respect dietitians as health care professionals. But that's changed, and for the past 15 years or so, doctors are thrilled to refer patients to a dietitian so that they can get the proper help with their diets to improve their health.
My Advice for People Starting Out
If you eventually want to work privately, I'd recommend taking a business course. I had to teach myself everything; from the coding in order to submit insurance claims to how to deal with the insurance companies when they didn't want to pay. And being an assertive business person requires different traits and skills from being the caring health care provider. I had to learn to toughen up.
TAMAR FELDMAN
Edison, New Jersey
Dietitian in private practice, Virtual
Eastern Michigan University
Years in Field: 17
My Typical Day at Work
I work in private practice and I treat the majority of my clientele virtually, from literally all over the world. When I first started out, I worked in a hospital and nursing home. I've also done consulting work for businesses that need dietitian input, including some work with the South Beach Diet company in a project to encourage healthy eating in kids.
For the last 15 years, I've been entirely in private practice, building up a large practice in Lakewood and then transitioning to virtual after I moved. I also have some dietitians who work under me in my practice. Most of my day is spent counseling individuals on diet recommendations for specific health concerns as well as for weight loss, providing supplement recommendations, following up with clients on questions and emails, and communicating with doctors.
I'm also on the founding team for a start-up app called GI Trak, with which dietitians and doctors can provide virtual counseling to individuals with GI disease, and all communication and lab work will be streamlined in one place. My official role is to supervise the nutritional component and assist with hiring dietitians and supervising diet protocols, but when you're a part of the founding team, your job is really all-encompassing.
How I Chose the Profession
I was always interested in diet and its role in our health, as well as in natural healing. I went the traditional route of registered dietitian training, as it's the gold standard licensure accepted by most in the medical world, whether you work in a hospital or nursing home, or want to bill insurance.
How I Chose My Specialty
I actually have two. I initially obtained an advanced certification as a certified diabetes educator. But after some years doing the typical dietitian counseling of weight loss, diabetes, and high cholesterol, I was ready for a change. I was particularly interested in the digestive and autoimmune disorders I was seeing, and that led me to obtain functional medicine advanced certification. That means that I have training to treat conditions from a more holistic viewpoint, particularly gut health conditions such as IBS, Crohn's, and colitis, as well as autoimmune disorders and female hormone disorders. I would say half or more of my current caseload are individuals in this category. I also enjoy academic research, and I still set aside time religiously each week for webinars and research in my functional medicine nutritional niche.
What I Love Most about the Field
It's very versatile, so that you can focus your practice on whatever niche you love. There are also a lot of interesting and creative nutrition-related business and consulting opportunities out there.
What I Find Most Challenging about the Field
In private practice, the biggest challenge is usually balancing client-practitioner interactions. People often don't realize that they are one of hundreds of clients at any given time. While most clients are respectful, there are always a few that take advantage with excessive amounts of out-of-session questions and emails.
I also need to put limits on the number of new patients I accept in my practice, which sometimes can be challenging in the frum world — everyone somehow has a connection to use to try to get in sooner.
Many in private practice also struggle with work-life balance. While theoretically I can see clients and work all day long and into my family time, I keep my hours highly structured and try to budget time within my workday for the large volume of office work, so that I truly feel like I leave my office every day when I'm done. Obviously, with a large client load, my session timing has to be highly structured, and I also need to be able to do office work fast. I wouldn't advise private practice for someone who is more slow-paced, as it will be hard to earn enough to justify your time spent in session and on outside work.
I'll Never Forget When
I'm sometimes called to provide nutritional guidance to frum "VIPs." When I was younger, I found this highly intimidating. But at this point, I've learned to look at each person as an individual no matter his public position or title. Once, I did a rare house call for diabetes education for a respected person, and, embarrassingly enough, had an allergy sneezing attack mid-session from something in their home.
Something I Wish People Knew About Nutritionists
Anyone can call themselves a nutritionist, but the actual term doesn't really mean much, as there are few recognized regulatory bodies on the title. For this reason, only dietitians can be licensed to work in hospitals or nursing homes. Very often, people referred to as nutritionists are actually registered dietitians.
My Advice for People Starting Out
It's a good idea to try to narrow down your specific interests early on to obtain a niche within the field.
BENJAMIN WEIL
Far Rockaway, New York
Dietitian at Northwell Health Medical Genetics, Great Neck, New York, and at The Dietitian Group, Brooklyn, New York
Touro College, B.A. in Psychology, Brooklyn College, M.S. in Nutrition
Years in Field: 5
My Typical Day at Work
I have two jobs. My full-time job is working at Northwell Health Medical Genetics, and my second side job is at the Boro Park branch of the Dietitian Group, a private nutrition clinic run by Leah Wolofsky. At Northwell Medical Genetics, I work with specific genetic disorders called "inborn error of metabolism." Our metabolism is the process of breaking down nutrients from food to create energy.  An inborn error of metabolism occurs when one of the steps in this process doesn't work. If untreated, it can lead to a build-up of toxic chemicals and energy issues, like low blood sugar. The treatment is a diet that limits the nutrient that can't be metabolized and provides nutrients that can. That's where a dietitian comes in.
The most common disorder I treat is PKU, in which the body cannot break down phenylalanine, one of the amino acids in protein. Prior to this discovery, phenylalanine would build in the blood and cause severe developmental delays. The treatment is a very low protein diet and a special medical formula that provides protein without phenylalanine. Now people with PKU keep the diet from birth and are completely normal.
At my clinic, we work with all ages, from newborns to people in their seventies. Among my responsibilities, I calculate formula recipes, provide nutritional education to parents and patients, and obtain insurance coverage for medical formula. On a typical day, I might start off discussing a hospitalized patient with the doctor. (I work in outpatient, but assist the doctors with hospitalized patients.) After we create a treatment plan, I'll contact the hospital dietitians and coordinate care. Then I'll answer emails and return calls from parents and patients who have questions about their diet or issues with their formula. After that, I meet with patients. Some meetings are more treatment-focused, like with parents of a baby who need a unique formula recipe, or a baby transitioning from formula to food. And some are more counseling-focused, like working with rebellious teens or adults who went off their diets. I might end my day researching treatment options for a patient with a very rare disorder.
At the Dietitian Group, I meet with patients, mostly men, bochurim, and boys, and provide individual counseling. The most common issues are weight concerns, but I also have patients with diabetes, pre-diabetes, high cholesterol, and other heart issues. I also work with bochurim and men with disordered eating, such as restrictive eating, picky eating, and bingeing.
How I Chose the Profession
I was in yeshivah and kollel for many years and my diet wasn't great. I was always eating leftover cake and the food served was full of oil. While I was in kollel, I started having stomach issues and lost a lot of weight. Concerned, my doctor had me do test after test and then sent me to a gastrointestinal doctor who did the same. Every test came back normal. Simultaneously, I started reading up on and began to experiment with changing my diet. Slowly, I discovered which foods were good or bad for my issues. My GI doctor eventually concluded that I had irritable bowel syndrome, but by then, my stomach issues were gone, just by changing my diet. Around that time, I realized I had to start earning a parnassah, and my personal experience motivated me to go into nutrition.
How I Chose My Specialty
As I mentioned, my specialty is genetic metabolic disorders, and I came to it through Hashgachah pratis. My first job was working as a general outpatient dietitian. I saw a job opening within the same organization that I thought had a shorter commute and I applied, even though the ad had no details about the job. It turned out to be for metabolic genetic disorders. Although the traffic means my commute isn't any shorter,  I love what I do.
What I Love Most about the Field
There are so many different work possibilities within the field — whether it's clinical, food service, culinary, education, marketing, etc.
What I Find Most Challenging about the Field
I feel dietitians don't get the respect they deserve. Diet and nutrition are a very important part of medical treatment and the prevention of disease. But dietitians aren't treated seriously. Many insurance plans either don't cover nutrition counseling or put big limitations on it. The salaries of dietitians don't match other health care professionals with similar education.
Also, everyone is an "expert" in nutrition. Doctors, nurses, and personal trainers will receive just a few hours of nutrition training, but that doesn't stop them from giving nutrition advice.
I'll Never Forget When
I have many patients with very rare diseases. The first baby I ever treated had Glutaric Aciduria type 1 (GA1). With GA1, the amino acids lysine and tryptophan cannot be broken down. It's a scary disorder because a single metabolic crisis can cause serious brain damage and even death. The treatment is a low protein diet, a lysine- and tryptophan-free formula, and an emergency protocol for when the baby or child is sick. Without treatment, there's a 96 percent chance of brain damage; treatment reduces that to 6 percent. The greatest risk is up to age two; after age six, the risk disappears. Fortunately, my patient made it past two years old without a crisis. I enjoyed being able to "grow" with him, leading him from formula to added solids to full-fledged eating.
At the Dietitian Group, I had a patient with a long history of yo-yo dieting. He would vacillate between very strict diets where he ate very little and snacking and eating constantly. His weight was always fluctuating, and psychologically, he was a wreck; when he was dieting, he obsessed about food and when he wasn't dieting, he felt guilty and down about himself. When he came to me, he had prediabetes and high cholesterol.  Together we worked on having regular meals and snacks and came up with a meal plan with nutritious foods that he enjoyed. We also worked on changing his whole mindset about eating and dieting. After working together for a while, his prediabetes and high cholesterol resolved, and he no longer obsessed over eating.
What It's Like Being a Male in A Female-Dominated Field
Overall, I feel it's a plus, since it makes me stand out. Especially at the Dietitian Group, all the male patients, both adults and bochurim, come to me.  Of course, at almost every gathering of dietitians I'm in, someone will address the group as "ladies" and then suddenly notice there are males, and awkwardly add, "and gentlemen."
Something I Wish People Knew About Nutritionists
We don't only do weight loss!
My Advice for People Starting Out
I highly recommend going the Registered Dietitian route rather than getting nutrition certification. Get volunteer experience in many different areas to discover what you enjoy.
(Originally featured in Mishpacha, Issue 903)
Oops! We could not locate your form.
>