| Job Search |
So You Want to Be a.. Kiruv Professional
| June 29, 2021
What does the job actually entail? Read on to find out whether this is the job for you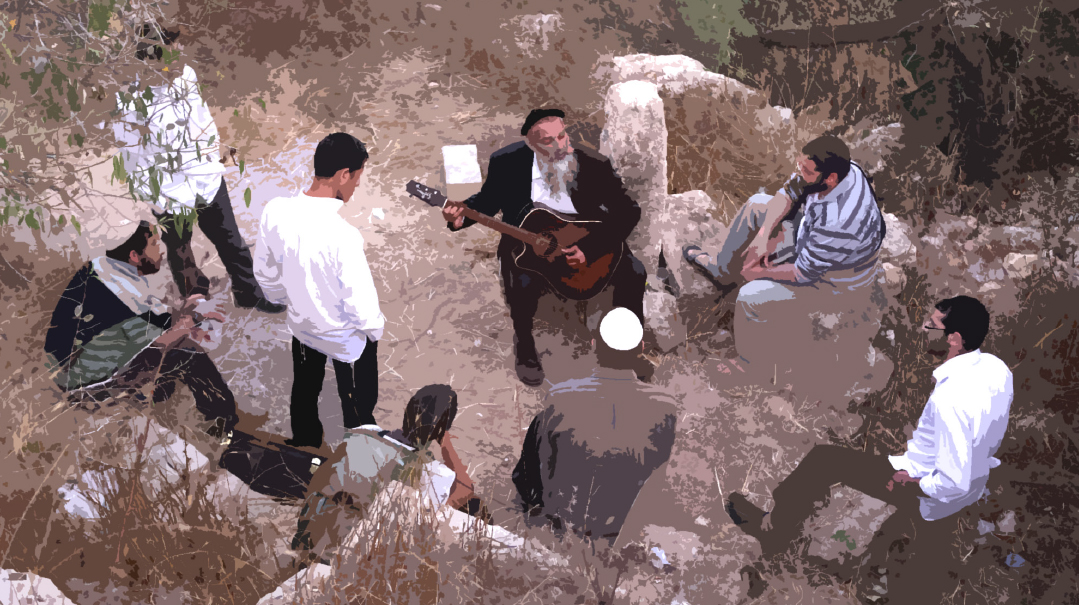 What will I be doing all day?
While responsibilities differ based on the specific job, a kiruv professional can generally expect to spend their day teaching classes, meeting one-on-one with individuals, developing and administering programs, and, often, fundraising as well.
What kind of training do I need?
Success in kiruv is less about training and more dependent on having the right personality traits and a driving passion for your job.
What can I expect to make?
Salaries may start at around $50,000 but vary greatly by location and job description. Working in fundraising and management will draw a higher salary. The kiruv profession does provide room for growth, as job responsibilities expand.
While actual salary numbers are hard to come by, because there are so many variables involved, people working in the field agree that it is definitely possible to make a living wage as a kiruv professional.
What kinds of settings can I work in?
Kiruv in 2021 is a multifaceted endeavor that offers a variety of opportunities in multiple populations and locales. Common outreach opportunities include working with school-age children and teens, young professionals, families, and campus kiruv. Then of course, there's Chabad, which has created its own unique brand within the kiruv field. Conversations with Chabad shluchim provide a small glimpse into the incredibly broad scope of their work. Through their network of school, social centers, and Chabad Houses, they reach out to unaffiliated Jews in every corner of the globe.
Do I have the personality for it?
A successful kiruv professional is someone who is motivated, persevering, and self-driven. They must have excellent interpersonal skills, enjoy meeting new people, and be upbeat and positive. They should be creative and be good at taking initiative. They should also have good organization and time management skills.
TALES FROM THE TRENCHES
MEIRA SPIVAK
Portland, Oregon
Director, Oregon NCSY and Northern District Manager for West Coast NCSY
Graduated from: Queens College, BA Communications/Business and Touro College, MA Jewish Education
Years in Field: 20+
MY TYPICAL DAY AT WORK
I'm the type of person who likes to get my feet wet in a number of different projects. That's why I love that no two days are the same on my job. One day we can be planning (and cooking) for a shabbaton, the next day discussing an upcoming fundraiser, the next recruiting for a camp. It never gets dull. My responsibilities range from day-to-day operations, management, fundraising, recruitment, community engagement, and directing a camp.
I meet weekly with my staff to help them with projects and to come up with solutions to current challenges. I might be checking in on fundraising goals or working on the budget or reviewing an event checklist to make sure every detail has been covered. Then there's recruitment, which involves phone calls to parents and teens, social media, networking at events, going to coffee with community partners, having crucial conversations with the right people, as well as running community feel-good events like a cholent cook-off, pre-Pesach car wash, or even fundraisers that bring people closer to our organization.
HOW I CHOSE THE PROFESSION
Honestly, it was pure Hashgachah. When I got back from seminary, someone asked me to get involved with NCSY as a volunteer. I loved it and haven't looked back since. I personally didn't receive formal training in kiruv; I just became passionate about it by experiencing it firsthand.
HOW I CHOSE MY SPECIALTY
My job has really evolved over the years. I started as the Portland NCSY Director, but as the chapter grew, we needed to hire a second staff member. As we grew further, we needed to raise more serious funds, so I began to help with fundraising. I focus on implementing new programs as the needs arise. NCSY has recognized my willingness to take on additional responsibilities and has helped me to grow in my job accordingly.
DOES KIRUV NEED TO BE A JOINT HUSBAND-WIFE VENTURE?
No, though the other spouse needs to be supportive. Shabbos meals are a huge part of kiruv, and the other spouse needs to be friendly, warm, and engaging so the guests want to return.
WHAT I LOVE MOST ABOUT THE FIELD
The endless possibilities. There's always more room to grow and develop, and there are always more people to reach.
I also like the flexibility. I can drop my kids off at school and pick them up for carpool. I can come to their siddur plays and take them to the dentist and continue my work at night once they're sleeping or at a more convenient time.
But, of course, what I love most is how rewarding it is. I can't tell you how much nachas I have seeing our first NCSYers now married with kids, living frum lives here in our Portland community. It's the most incredible feeling in the world.
WHAT I FIND MOST CHALLENGING ABOUT THE FIELD
Definitely the lack of staff. There aren't enough people going into kiruv as a profession. There are so many Jews out there who want a connection, and we can't even help them because we're so understaffed. We need more women going into outreach, whether in part-time or full-time roles. Here in Portland, we have a partnership with the kollel where the husband can join the kollel and the wife can work for NCSY. Or the wife can work in a private job, and the husband can come work for us.
Navigating raising children in a kiruv environment has been less of a challenge than I feared. Our kids know that we're different, and after seeing secular people up close, some with multiple piercings and colored hair, the outside world isn't so appealing. They grow up with both pride in their identities and also an accepting attitude toward others, and I think they come out stronger from it. We do try to have family-only meals (that's been easy during COVID) and to include my kids in programming where appropriate. We also make sure to send the older kids to sleepaway camp every year so they can be with a larger peer group from a frum community.
I'LL NEVER FORGET WHEN
I can go on and on with stories — like the time when people brought us face paint as a gift for hosting them on Friday night. Or the guests who showed up at our door with wine and told us it wasn't kosher ("Oh… we actually do keep kosher…"). Or the incredible family (who is now connected to our community) who joined because the husband — who wasn't observant at the time — decided to become a nazir for over a year. He came to the kollel to annul his vow.
SOMETHING I WISH PEOPLE KNEW ABOUT THE KIRUV FIELD
People tend to think that working in kiruv is only for the extroverted, charismatic people-person. But that's not true. There are many jobs available in the field that require different skill sets and talents.
For example, while my job involves working on a lot of different types of projects at once, other people working in kiruv have very focused jobs — they may work for the data department or the marketing department of the middle school Sunday school. The important thing is to be honest about your personal strengths. If you're the serious, studious type, don't take a job with the coolest kids on Rodeo Drive. If you're a natural introvert, don't take a job where front-line recruiting is your main responsibility. Know your strengths, and use them to help Klal Yisrael.
Another misconception is that kiruv isn't a viable career from a financial perspective. But that's not true. Kiruv professionals are paid a regular salary, and there's room to move up.
MY ADVICE FOR PEOPLE STARTING OUT
Don't assume your managers can read your mind or know if things are going well. Be honest and open with them — they are there to help you grow in your job. Your success is their success; see them as your partners, and they will really be there for you.
RABBI YONASON QUINN
Los Angeles, California
Cofounder, Jewish Routes (an Olami affiliate)
Graduated from: Ner Le'Elef Kiruv Training Program
Years in Field: 17
MY TYPICAL DAY AT WORK
Rabbi Eli Bloom and I started our organization, Jewish Routes, over nine years ago. We offer students who are first starting out on their journey into Judaism assistance in all areas of life, whether Jewish, professional, or personal. Everyone has a journey, and real, solid change takes time. One unique aspect of our approach is that we offer subsidized housing within the community for students who want to enhance their growth by moving into a shomer Torah environment. Our responsibilities include one-on-one meetings with students, providing nightly shiurim, setting them up with job opportunities, connecting them to therapists when needed, and providing support throughout major and minor life events.
On a typical day, I wake up around 5:30 a.m., learn and daven until 7:30, and then start meeting students from 7:30 a.m. onward. We offer our students 13 shiurim weekly, and I'm out every night teaching except Tuesday night. Tuesday night is date night with my wife. Many years ago, my wife and I decided that we would set aside one night a week to devote to time for ourselves. We believe it's a crucial tool in helping maintain a solid marriage while being there for the klal.
HOW I CHOSE THE PROFESSION
During my last two years of kollel in Eretz Yisrael, I was recruited to be a part of a kiruv training program called Ner LeElef, under the guidance of Rabbi Reuven Leuchter, Rabbi Refson, and Rabbi Edelstein. Ner LeElef gave me valuable training in public speaking, how to address questions about emunah and Yiddishkeit, and general clear hashkafos. Beyond that, I received a lot of my training on the field, through trial and error — learning about running trips, creating enticing programs, maximizing your budget, and knowing whom to ask when the rabbi is stumped!
HOW I CHOSE MY SPECIALTY
After spending ten years working for other organizations — first with the pioneers of campus kiruv, Reb Moshe and Bracha Zaret (who founded JAM), followed by Aish L.A. — I felt it was time to go out on my own.
But I wouldn't say I specialize in a specific area of kiruv. My role spans from travel agent to support system, from a parent to a mentor and everything in between.
DOES KIRUV NEED TO BE A JOINT HUSBAND-WIFE VENTURE?
Baruch Hashem, my wife Tirtsa doesn't work for our organization! She's a very accomplished mother, teacher, and speech pathologist. However, every kiruv couple will have spousal involvement regardless of whether or not the wife officially works in kiruv. My wife teaches kallahs, learns with women, and is the better half of our Shabbos table.
WHAT I LOVE MOST ABOUT THE FIELD
Baruch Hashem, we've had over 60 couples get married in these past years. It's the greatest feeling when we're invited to a student's own home for a Shabbos meal, and we know that we can trust their kashrus enough to eat there.
I also love seeing how welcoming my family has become to guests and how unafraid they are of questions. My children have developed the skills to ascertain what is true and real through the eyes of daas Torah.
WHAT I FIND MOST CHALLENGING ABOUT THE FIELD
Time management and attachment to my cell phone.
I'LL NEVER FORGET WHEN
I once asked someone to pinpoint when he decided to become frum. He told me that he was on an Israel trip that we ran with a particularly large group, when he saw me mumbling something after using the restroom. He asked me what that was, and I proceeded to get an ArtScroll siddur off the shelf to show him the most amazing brachah.
I was amazed to hear from him that asher yatzar had that power and mentally patted myself on the back. "Wow!" I said, "You still remember what I told you?"
"Not at all," he answered. "But what made an impact was the fact that you took the time to show me this even though there were so many other things you needed to do."
You never know what can trigger inspiration.
SOMETHING I WISH PEOPLE KNEW ABOUT THE KIRUV FIELD
It's a 24-7 position. We don't get Shabbos off. Working in kiruv is very intense — I think the biggest reason why people drop out of the profession is burn-out. Personally, I'm careful to build in "chill time" to my schedule — I have a vigorous exercise routine scheduled every day mid-morning. Without the downtime, I wouldn't be able to do this.
You also need a thick skin to work in kiruv. You can invest a lot of time and emotion in someone, and then they'll suddenly decide to give you the cold shoulder. Kiruv is definitely not for everyone; you have to be ready and willing to give this your all for the long haul. On Friday nights I go to the homes of some of the people I was mekarev to bentsh their children. These kids call me Zeidy. The journey doesn't end when you help someone become frum — you need to be there for them long-term.
MY ADVICE FOR PEOPLE STARTING OUT
Make sure that you live the way you preach. Whoever you are behind closed doors should be what you represent in the public eye.
Also, before you go into the field of helping others, make sure you have a solid marriage and that you genuinely care about people.
GILA ROSS
Manchester, UK
Senior Educator and Head of Schools Program, SEED Manchester
Graduated from: The Open University, BA in Psychology and Ner Le'Elef Kiruv Training Program
Years in Field: 15
MY TYPICAL DAY AT WORK
Our organization works primarily with young families. My husband and I work together to run their school programs, in which we work with the local schools to bridge the gap between school and home. We serve as the family educators for the schools that we work in and create cool programs for kids and parents.
On a regular week, I give classes to parents on Tuesday morning and Wednesday evening on Torah and its relevance to our lives today. I'm also a certified parenting educator and teach a parenting class on Tuesday evenings, aside from set weekly individual meetings. We also run special programs and events in school for the parents, such as parenting workshops, breakfasts with short Torah discussions after they drop their kids off at school, and pre-Yom Tov events. And perhaps most importantly, Shabbos hosting is a huge and powerful part of what we do.
HOW I CHOSE THE PROFESSION
I grew up in a home that had a lot of kiruv taking place. My father was the chief rabbi of Vilna, Lithuania for a while. Already as a teenager, I loved learning and sharing the depth of Yiddishkeit. When my husband and I met we both knew we wanted to pursue kiruv, so shortly after we married, we moved to Israel and started the Ner LeElef training course.
HOW I CHOSE MY SPECIALTY
Our kiruv journey has taken us around the globe — to Berlin, Calgary, Vancouver, and now Manchester — and we've worked with a variety of populations.
When I first started out, I knew I wanted to make an impact but didn't have much of an idea about the specific population I wanted to work with. Along the way, Hashem sent me opportunities, which directed me to my specialty. For example, when we were new in Calgary, one of the ladies there asked me to give a parshah class. My initial reaction was, help! I'm no public speaker! But there was no one else to do it, so I said yes. I was terrified before that first class — but it went really well and I continued to teach women.
Similarly, we were trying to reach out to young families, so we decided to run family events before the chagim. Baruch Hashem they were a big success. A year or so later, when a couple of families told me they needed a Hebrew school for their kids, once again, I jumped in and started it. The same pattern repeated itself each place we moved.
So in short, I didn't choose my specialty — it chose us.
DOES KIRUV NEED TO BE A JOINT HUSBAND-WIFE VENTURE?
I can only talk from our personal perspective. We are both involved, and it makes what we do so much more powerful. When my husband can work with the men and I can work with the women, it makes us a much stronger team. Also, so much of kiruv takes place at home, over the Shabbos table — so obviously both spouses have to be willing to open their home to host often and regularly.
WHAT I LOVE MOST ABOUT THE FIELD
I love that we can have an impact on people's lives. Not just in This World, but in the next as well. You can literally give a person eternity.
WHAT I FIND MOST CHALLENGING ABOUT THE FIELD
Some of the challenges are helping people take the inspiration they get from a program, class, or trip and make it a part of their regular life. Then there's the challenge of raising children in a small community where they don't have many frum friends. Based on daas Torah, we were always careful to make sure that our kids had enough of a frum social life to be happy about being frum. When we realized that wasn't the case, we moved — twice.
While Shabbos hosting is a huge part of what we do, we're careful to keep one Shabbos meal just for family. And we tell our kids that they can ask us anything — in private. That alleviates the awkward situation where kids ask questions in front of guest, but still gives them the message that they can approach us about anything.
I'LL NEVER FORGET WHEN
We once had a teen who was so far removed from Judaism that he asked my husband at our Shabbos table if he liked Timbit donuts (a non-kosher brand) and also asked us on one of our trips to give him money to buy a McDonald's burger. After high school, he started dating a non-Jewish girl. Meanwhile, we had moved to Vancouver, but we still kept up the relationship. My husband invited him to come to the yeshivah there for Shabbos and spend some time with us. To our surprise, he said yes. He didn't even come with a yarmulke. (Most kids knew to bring one along for a shabbaton/shul etc.) He ended up loving the yeshivah, and as a result joined a Lakewood fellowship trip — which started him on his journey to frumkeit. Long story short, he just got married to a known posek's granddaughter and is learning in kollel.
SOMETHING I WISH PEOPLE KNEW ABOUT THE KIRUV FIELD
You need a lot of patience. Nothing happens from a single class or program or trip — it can take years to see growth in the people you're reaching out to. In addition, there are a lot of business skills needed when working in kiruv, such as strategic planning, marketing, sales, and so forth.
MY ADVICE FOR PEOPLE STARTING OUT
Connect with veterans in the field that you can talk to and learn from. My husband and I have gotten most of our training on the job, by connecting and learning from the kiruv masters in the field.
Also, keep reminding yourself that our job is to put in our best effort. At the end of the day, people have bechirah, and we can't get too down on ourselves over a program that wasn't well-attended or a person who doesn't seem to be benefitting. On that same note, make sure to celebrate your wins. When you know you've done well, recognize it and treat yourself.
RABBI MENDEL TELDON
Commack, New York
Director of Chabad of Mid-Suffolk
Graduated from: Semichah, Lubavitch Beth Din in Eretz Yisrael
Years in field: 17
MY TYPICAL DAY AT WORK
There really is no typical day. I try to take care of the needs of the Yidden in my area, and at any given moment, each has a different need. This can include learning Gemara with a member of the community, getting kosher food for someone in jail, helping a family pay for their groceries, or pulling together a shivah minyan. An ideal structured day involves preparing programming, building relationships, classes, carpool for my kids, fundraising, and administrative work.
Our programs range from a Hebrew School for children, teen programs in the local high schools, lecture series for adults, and, of course, hosting Friday night dinners at our home. Then there are the special annual programs, such as the Chanukah parade, that can take up to a month and a half of preparation.
My goal is to offer a wide variety of classes and programs.  You never know what will be the thing to attract someone to Yiddishkeit.
HOW I CHOSE THE PROFESSION
As a child of shluchim (I currently run the Chabad center that my parents started), I grew up with this, and I always envisioned myself doing it as well. I had the privilege of being in the presence of the Lubavitcher Rebbe as a child and young teen and studied his divrei Torah. It shaped my understanding that shlichus is the most natural expression of ahavas Yisrael and my limud haTorah and is the embodiment of everything that I learned in yeshivah. Since we are really all HaKadosh Baruch Hu's children, what greater zechus is there than helping His other children appreciate that?
THE MOST IMPORTANT THING YOU NEED TO MAKE IT IN KIRUV
Ahavas Yisrael and a commitment to the mission and the people you serve, to the point that you're willing to sacrifice for them. Everything else is extra. Sure, knowing how to draw up a budget helps, as does reading Frankl's Man's Search for Meaning. Being sociable enough to ask a stranger to do a mitzvah also helps. But those tools are only useful if you have the deeper passion of ahavas Yisrael.
(And, yes, even a more introverted person can be successful in being mekarev another Yid, and they will be great at it! Teaching in a Hebrew School or being a chaplain in a hospital can inspire others. We all can utilize the skills we have.)
HOW I CHOSE MY SPECIALTY
I took over my parents' Chabad center which was a fully operating community center. I then had to learn the specifics on the job.
DOES KIRUV NEED TO BE A JOINT HUSBAND-WIFE VENTURE?
I believe yes; there are things that my wife can accomplish that I can't even begin to do. Women primarily will want a relationship with another woman.
To really give your community members a feel for Judaism, they have to see that it's relatable to them. That includes seeing your spouse and your kids and how the whole family interacts. When they see how beautiful a Jewish life is, they're naturally attracted to that, but that can only happen when your home and family are all involved.
Personally, I joke that my job in life is just to get people to my Friday night table so that my wife can speak to them and wow them with what a genuine Shabbos and a Jewish life looks like.
WHAT I LOVE MOST ABOUT THE FIELD
The people I get to meet.
WHAT I FIND MOST CHALLENGING ABOUT THE FIELD
Sometimes, I'm my biggest challenge — for example, when I don't see the full potential in the people I meet. Or when I hesitate about implementing an idea because I'm afraid of failure.
Also, a shaliach is a living example of everything he talks about. I have to constantly be working on myself and my connection to HaKadosh Baruch Hu — and that in itself is a full-time job!
SOMETHING I WISH PEOPLE KNEW ABOUT THE KIRUV FIELD
There are no "rechokim!"
Someone once told the Rebbe that he started a minyan for people that had no Jewish background. "No Jewish background?" asked the Rebbe. "Go back and tell them that they have a background. They are the children of Avraham, Yitzchak, Yaakov, Sarah, Rivkah, Rochel, and Leah!"
Also, many people are nervous about how doing kiruv will affect their children. But today's generation of Chabad shluchim are for the most part children of shluchim, like me. This speaks volumes. Growing up in Commack, I was raised with a strong sense of identity and pride in Yiddishkeit. It was ingrained in us as young kids to be models of what we believe in. Even though I had only one friend whose house I was allowed to play and eat in, I considered it a badge of honor that I was modeling living Jewishly.
I see the same thing with my children. Yes, they're exposed to topics and ideas they wouldn't be exposed to in a frum community. But they're comfortable and secure in their Yiddishkeit, and therefore what they're exposed to just makes them stronger. They might even be the greatest beneficiaries of shlichus.
WHAT THE FUNDRAISING ASPECT IS LIKE
In most cases, the Chabad model is sink or swim. The shluchim fundraise their entire operation through their own efforts (although occasionally, in some specific situations, there are grants available for the first two years or so). We network among ourselves and have a tremendous amount of resources to draw on for help, but ultimately, each person needs to figure out on their own how to make it work.
The reason for this model is that the greatest barometer of succeeding in shlichus is when your local community grows to appreciate authentic Yiddishkeit enough that they invest in it and support it with their own resources. If your center is mostly being funded from outside donors, that means your message has not permeated the local Yidden yet. (Obviously, there are some cases where the people you're serving just don't have financial resources, but that's not the norm.)
I'LL NEVER FORGET WHEN
I once invited a random guy who'd stopped by our public menorah lighting to come to us for Friday night dinner with his family. "I can't," he said. "My wife and daughter aren't Jewish."
I said, "Do you like chicken soup? If so, then you're welcome to come!"
Today this man davens daily with tefillin every day, and his daughter moved to Israel, underwent giyur k'halachah, served in the IDF, and is now living a frum life — all because of one encounter at a menorah lighting.
MY ADVICE FOR PEOPLE STARTING OUT
Spend less effort on the fancy brochures and cool centerpieces. It's not what people need. They want an authentic relationship with an authentic truth.
Coming up next: Grocery store managers and graphic designers
(Originally featured in Mishpacha, Issue 867)
Oops! We could not locate your form.
>