| Job Search |
So You Want to Be a… General Contractor
| December 13, 2022
Do you have what it takes to manage multiple teams and complex budgets to put up new homes or buildings?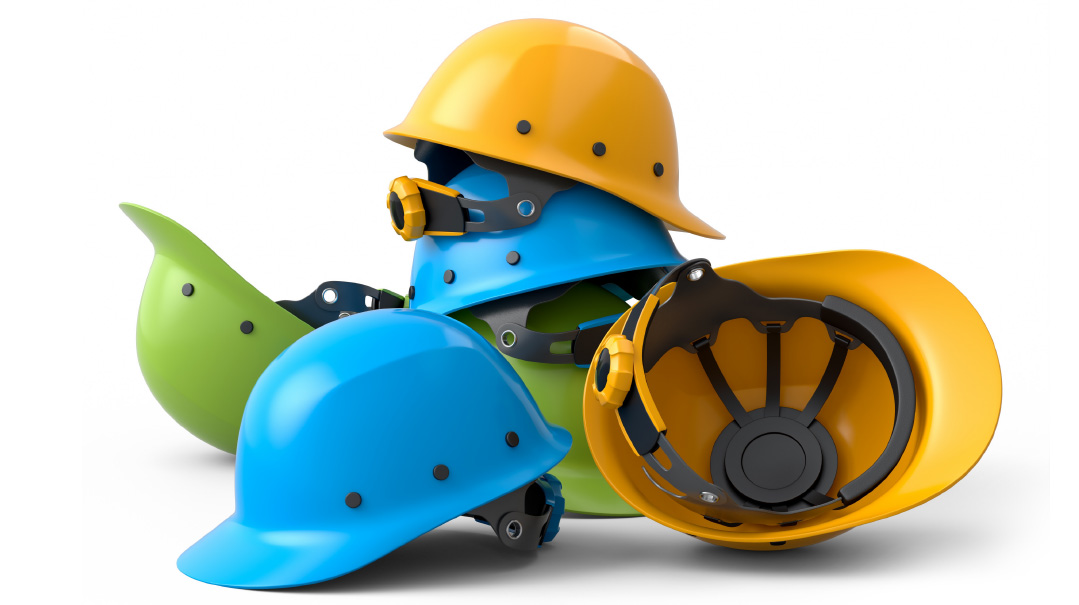 So, you want to be a…general contractor
What will I be doing all day?
A general contractor is responsible for overseeing construction projects. This includes meeting with clients, determining the nature and scope of the project, planning each stage of the construction, applying for permits, coming up with an estimated budget, hiring and supervising subcontractors, and managing all of the pieces of the construction project to ensure every detail is being carried out according to plan.
What kind of schooling do I need?
While many contractors have a bachelor's degree in a construction-related field, such as engineering or construction management, a college degree is not required; more important is hands-on training and experience in the construction and construction management field.
In the US, while there is no national licensing requirement, many individual states require contractors be licensed, with each setting its own licensing standards.  Even states with no licensure do often require contractors to register and provide proof of insurance.  And some individual cities have their own licensing mandates (for example, while New York State has no licensing requirement, New York City does).
Do I have the personality for it?
A good contractor is honest, organized, detail-oriented, and can foresee issues that may arise and problem-solve when they do. They have good business skills and also excellent communication skills, as they must deal with both clients and subcontractors. They work well under stress and are effective at overseeing and managing workers and juggling many pieces at once.
What will my work environment be like?
The work day of a general contractor is generally split between office work, client meetings, and going out to construction sites to oversee the work.
What can I expect to make?
While income varies widely, as with any independent business, the average salary in the US is $107,000. A project manager working for a large company in the New York area can make between $150,000 to $200,000.
TALES FROM THE TRENCHES
BARUCH TENENBAUM
Ramat Beit Shemesh, Israel
Contractor and Owner, Quality Home Improvements
Years in Field: 27
My Typical Day at Work
A contractor is like the conductor of an orchestra; I coordinate all the pieces of the ensemble to renovate a home in perfect harmony. I order the materials, make sure the workers are properly equipped, and bring in subcontractors to move the project along quickly and efficiently. I schedule the trades and deliveries, making sure tasks are done in the proper sequence, and I call the engineer to come inspect the steel work before concrete is poured.
Before the first shovel hits the ground, I review the plans and cost out the project. I provide a detailed quote to the clients, and then there's often a back-and-forth as they add or take away items to suit their budget. I might suggest upgrades that the designer and/or client didn't think of, or suggest ways the client can save money by doing something a little differently.
There are so many details to consider; I'm the one who keeps track of them as I liaise with the client, designer, my employees, the engineer, and subtrades. I keep the clients informed of the changes and (usually) increased cost so they can budget accordingly. I have to communicate effectively and often serve as mediator to resolve conflicts. It could be the plumber and electrician both wanting to work in the kitchen on the same day, or the gas point and electric point competing for precious real estate in the cooktop cabinet. I listen carefully to my workers, who often have creative suggestions for how to do things or solve problems that inevitably crop up.
Of course, none of this happens unless it's preceded by a cup of coffee.
How I Chose the Profession
I have a BSc in computer science and worked for the CIBC bank in Toronto for four years. Several times I experienced tremendous job dissatisfaction when, after working on a project for months or years, the higher-ups would cancel the project for various reasons. When I was able to take off work for paternity leave after the birth of my second child, I took advantage of the opportunity, and besides for changing diapers, I used the time to explore different career opportunities. I bumped into a friend who was a contractor and was building a deck. I was floored by the idea of working with your hands, creating something from raw materials such as 2x4s and joists, and completing a project after a few days — and being paid for your efforts.
After paternity leave was over, I apprenticed with my friend, took courses in the evenings, and eventually hung out my own shingle. There's no experience like on-the-job training. I would hire skilled craftsmen and work as their schlepper. I actually paid them to boss me around! But I learned hands-on from professionals about every aspect of building a house, from foundations to framing, electric and plumbing, tiling, boarding and taping, down to painting and hanging a towel rod on a tiled wall.
After making aliyah 20 years ago, I apprenticed once again under a few Israeli contractors. I took courses through the Ministry of Industry, Trade and Labor, and passed a series of tests to become a kablan rashum, a registered contractor, under the Ministry of Construction and Housing.
The Differences I've Found between Working in Construction in Canada and in Israel
In Israel, space is sparse; there's much more focus on cramming a lot of things into a small area or making use of a challal. (What's a challal? Think of a four-story terraced building built into the side of a hill or mountain.  The bottom-floor dweller has the opportunity to dig into the side of the mountain, remove the debris, finish off the area, and gain extra space below his upstairs neighbor's concrete floor.)
Israel is also more mortar based; the interior walls are built out of cinder blocks instead of steel stud framing and drywall.  Exterior walls are built from Jerusalem stone and concrete, instead of wood framing and aluminium siding or brick sheathing. Floors are tiled instead of hardwood.  And unfortunately, every home must have a mamad,  a merchav mugan dirati (apartment-protected space), which is an extremely thick double-reinforced concrete room for protection against missiles. (Israel is situated in the Middle East, in case you forgot.)
What I Love Most about the Field
I love the creative aspect of taking a drabby old apartment and modernizing it, both in terms of aesthetics and infrastructure.  I especially love being able to build and renovate homes for Jews living in Eretz Yisrael.  When I got married, everyone blessed me that I should build a bayis ne'eman b'Yisrael, I took them literally and moved here to do just that!
What I Find Most Challenging about the Field
Speaking Arabic.
I'll Never Forget When
Back when I was living in Toronto, I had just finished renovating a basement, and the very last thing I needed to do was to install and test the shut-off valves. The final valve was the toilet, so a flush was in order. The best way to describe what happened next is "Old Faithful" (the geyser in Yellowstone National Park). Boiling hot water filled the cistern and steam began to rise from the toilet bowl. I flushed again, hoping that would solve the problem — but the water only got hotter.
I figured I must have accidentally swapped the hot and cold copper supply lines — the supply lines that were now hidden away behind tiled walls and drywalled ceilings. I had visions of wrecking a month's worth of work to find and fix the problem. To say I was sweating was an understatement!
After a little break to collect myself, I started tracing the lines. It turned out that the bathroom was close to the furnace room, where the hot water boiler was located. I had properly branched off the cold supply line of the boiler to feed the toilet and capped the line temporarily (until I would install the shut off valve). Over the next three weeks, the hot water from the boiler had transferred heat through conduction to this "closed" line. This boiling water was released when I installed the toilet valve. A few more flushes and cold water flowed like normal! The moral of the story: If at first you don't succeed, flush, flush again.
Something I Wish People Knew about Contractors
Believe it or not, to be a contractor, you don't need to smoke, show up late, leave a mess, never finish a job, or blame the client.
How I've Seen the Field Change Over the Years
Today in Israel, clients pay greater attention to insulation and waterproofing. It's also becoming more common to install under-floor heating, LED lighting, and geves (drywall) shelving units. And people are more interested in making use of every centimeter of space by finishing their challal.
My Advice for People Starting Out
Become licensed, develop a niche market, and make sure to take courses to stay current in the industry.
Aside from keeping up your technical industry knowledge, it's important to work on the business aspect. Maintain a database of your clients and send out quarterly emails to keep up the relationship.
CHAIM DUBIN
Lakewood, New Jersey
Contractor and Owner, Dubin Contracting
Years in Field: 19
My Typical Day at Work
It's my job to make sure everything in a construction project is getting done properly and at reasonable cost. My responsibilities start with sitting down with clients to discuss their project. Next, I work together with the architect to make sure everything the client wants is drawn into their plans. Once the plans are drawn up, I apply for the relevant permits. While waiting for the permits to be issued, I start pricing out the job, contacting the various subcontractors who will be needed, such as the plumber, electrician, tiler, etc. There are generally two to three subcontractors I work with for each trade, and I'll decide which one to reach out to depending on the type of job I'm doing.
At any given time, I'll have 40 to 50 projects going on, ranging from simpler duplex houses to high-end custom residential homes to shopping centers, warehouses, and office buildings. I have a number of foremen who oversee each job, while I visit the sites about two to three times a week myself. The foreman is the one in direct communication with the clients over general day-to-day issues, but if more serious issues arise, they come to me.
On a typical day, I spend my morning going out to project sites to see how the progress is going. Then I come back to my office, where I spend a few hours going through paperwork and reviewing the day's activities or developments with the office staff. My afternoons are generally spent meeting with potential or existing customers.
How I Chose the Profession
I've always been handy, and the construction process fascinated me, so when a friend of mine whose father had a development business offered me an apprenticeship in construction management, I jumped at the opportunity.
How I Chose My Specialty
While I do all types of construction, I particularly enjoy working on more complicated, higher-end projects. I love researching and figuring out how to do something new.
What I Love Most about the Field
When you see an empty lot filled with trees, and then come back a year later and see an entire house built there, the feeling is extremely rewarding.
What I Find Most Challenging about the Field
Today the biggest challenge is to prepare a proper budget. Between Covid and inflation, the market for material and labor costs has gone crazy. Costs are constantly fluctuating, so it's extremely difficult to give an accurate estimate.
I'll Never Forget When
I was once doing a high-end renovation for a client. Before taking on the job, I told him that he and his family would need to move out of the house during the construction. But when it came time to start, he apologized and told me it just wasn't possible for them to move out.
Well, throughout the construction, I kept getting late-night phone calls from him: "Our electricity is down! We have no plumbing! What should we do?" These types of wrinkles are par for the course during construction, and I dealt with each one. After a certain point, he asked me, "How is it that no matter what I call you about, you're always so calm?"
"In this job, you need to expect that 100 percent of things will go wrong," I told him. "So when it's only 70 percent, I'm ahead of the game!"
Something I Wish People Knew about Contractors
You don't need to be handy for this job, although it certainly helps. You do need to understand the basics of construction and how the process works, so that you'll know if a worker is trying to cut corners, but you don't really need to know the nitty-gritty of how to actually do the work. As my first boss told me, when I was doing my apprenticeship in management, "I don't know how to hold a hammer, so I need to make sure everyone else here does!"
How I've Seen the Field Change over the Years
The standards have changed tremendously. What was once considered a nice, big house is today considered a shack. I work mostly in the Lakewood area, and I often see clients overextending themselves to build a bigger home than they can afford, whether it's because they're feeling pressured to build a $5 million mansion, or because they need the space of a $750,000 home. I'll try to help them do it at a more reasonable price, and I'm also in constant contact with them to let them know if they're spending more money than they expected on a certain item, or they're going over budget.
My Advice for People Starting Out
Take your time to learn and don't be afraid to ask questions when you're unsure of something. Do your research before jumping into an unfamiliar project.
Also, realize that in this business, trust is everything. So much of your work depends on the relationships you build, whether with your clients, other subcontractors, or the township. If they can't trust you to keep your word, you're in trouble.
DAVID FELDMAN
Lawrence, New York
Contractor and CoOwner, King David's Contractors
Years in Field: 12
My Typical Day at Work
As the coowner of a construction company, my partner Sam David and I split the responsibilities. I work on the office end, pricing jobs, sending out quotes, and doing take-offs of plans, where I assess architectural plans and take measurements to determine how much material it will involve: how many tiles, how much lumber, Sheetrock, etc. I order supplies, price and hire subcontractors, and schedule the work. I also deal with getting permits and scheduling inspections.  I review the budgets for each project on a daily basis, and reach out to clients to let them know if any adjustments need to be made. In a construction project, things are always changing — the homeowner may want to add an additional item, or something may have come up during the construction that the engineer missed.
My partner, Sam, starts his day at around seven a.m. going out to the actual sites to set up the workers with their day's tasks. The rest of the day he spends in meetings with clients, engineers, architects, etc. He generally ends off his day doing walk-throughs of new projects.
We have project managers for each site, whose job is to make sure the subcontractors are showing up when they're supposed to and doing their job, and that the work is progressing on schedule. But when problems arise, it's our job to troubleshoot. And, in this field, troubleshooting comes up on a daily basis. For example, the electrician will be installing wires when he comes up against an unexpected beam, and he needs to know if he can drill through it. Will drilling affect the structural soundness of the beam? Sometimes I can answer the question myself; if not, I'll call in the engineer. We need to be able to resolve such issues quickly, because the work can't continue until we do and, of course, time is money.
How I Chose the Profession
Well, as my partner likes to say, our people built the pyramids, so it's in our blood….
I've actually always been interested in construction. When I was young, my father owned a sweater factory, and one day he decided to convert the factory into apartments instead. I watched the construction process take place and was fascinated.
I started training in the field when I was 19. I worked for five years under a number of different contractors until I started being given my own projects to manage. After several years of construction management, I met my partner, and we opened up our own company in 2017.
How I Chose My Specialty
While our projects range from townhouses to commercial properties, the majority of our projects are single-family custom homes. We used to do more renovations but have moved away from that. We prefer building from scratch and knowing exactly what is going into the construction, rather than opening walls and being surprised by what we find.
What I Love Most about the Field
There's no better feeling than starting with nothing, just a piece of dirt, and turning it into a beautiful home. I also thrive on the pressure of the job — I love the thrill of finding quick solutions to problems.
What I Find Most Challenging about the Field
Coordinating between everyone — the owners, the designers, subcontractors, engineers, building department, etc. — and making sure everyone's on the same page.
It's also a challenge to articulate the plans to the homeowners so that they'll understand what to expect. As a professional, I can translate an architectural drawing in my head and envision, for example, just how big the dining room will be. But homeowners can't necessarily do that, and will sometimes be surprised when the end result turns out differently than they expected.
I'll Never Forget When
An architect we've worked with in the past recommended us to the producers of a reality show, and we were featured in a program that presents contractors doing home renovations. We did a kitchen and first-floor renovation for a homeowner in Connecticut. But we didn't quite realize what we were getting into; every time we picked up a hammer, we needed to wait for the film crew to come film it! What should have been a two-week project ended up taking six weeks. They recorded every conversation of ours. After just one day, I was totally exhausted, although Sam, who's more of an entertainer, loved it. Still, it was definitely a cool experience.
Something I Wish People Knew about Contractors
It's a 24-7 job. I often get calls in the middle of the night from clients or subcontractors, and I'll always make myself available. Sometimes it's an actual emergency that comes up — the toilet's leaking, or there's no hot water. And sometimes the client just wants to discuss a new idea he has for the siding at 11:30 p.m. I understand; these people are putting their life savings into their dream home, and every decision is important to them. When an idea suddenly occurs to them in the middle of the night, who else should they call if not their contractor?
In this job, we often play psychologist and marital therapist as well, when the husband and wife disagree and want our opinion. Of course, 95 percent of the time, they end up doing what the wife wants.
How I've Seen the Field Change over the Years
Building materials and tools have improved a lot over the years, making it easier, faster, and more efficient to build. In particular, insulation materials are significantly improved.  Design trends also tend to change every few years. Having a home office has become the norm. People have also moved on from traditional wood-burning fireplaces to gas and electric fireplaces, resulting in less chimneys and a very different façade than what was being built a decade ago. It's become popular now to put laundry rooms on the second floor rather than in the basement.  And we predict smart houses will become ever more popular and a real game changer, especially for frum Jews. No more remembering to set your Shabbos clocks; you preprogram your house to automatically go into Shabbos and Yom Tov mode on the right days, and Alexa does all the rest.
My Advice for People Starting Out
Get your foot in the door; don't worry about how much you'll get paid. The important thing is to soak up as much experience in the field as you can. And in this field, you have to love what you do or you won't last; you're working in rough conditions, with no heat, no A/C, often outdoors. If you don't love it, you'll know it after a few months.
(Originally featured in Mishpacha, Issue 940)
Oops! We could not locate your form.
>