| Shooting Stars |
Shooting Stars: Epilogue
| February 19, 2020
As long as I'm here, I'm given the strength. To endure. To survive and smile
T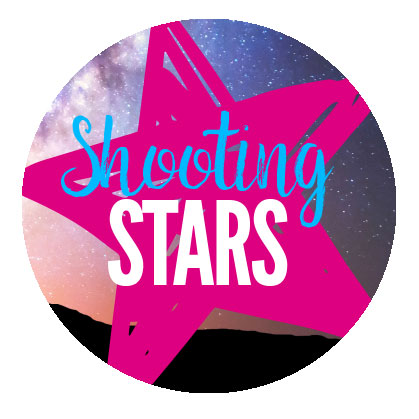 o all of you out there:
It's true. Everything eventually comes to an end. And pain does fade over time, even the most intense pain. The sun rises every day, even if you can't imagine how it will. There's always something you can thank Hashem for, even if you need to look really hard. And it's good, always good.
Every battle you fight makes your stronger, braver. When you think your limits are stretched, you can always grow just a bit more.
My journey with my mother's cancer may have ended (yes, we survived, somehow!) but there's always something else. And there always will be. And what gives me the courage to pull through is the knowledge that my Father wants something from me, and I am the only one that can give it to Him.
With my small battles, I bring Him pride, with my big ones, immeasurable pleasure. It is not my task to accomplish, but to do the best I am able. It helps to laugh a lot, and laugh we did. Even at the things that were so unlaughable. We had chemo monsters and pretty bruises and penciled eyebrows. We also cried when we needed to. We cried about the pain in our hearts and the uncertainty, the fear; and it helped to cry. I felt so free after releasing the storm of emotions that raged inside of me.
There were moments when I thought the world was over. Like when we had to call Hatzalah on Shabbos. Or when my mother had to start another round of treatments all over again. Or when the house was in turmoil with hungry, tired kids that were bouncing off the walls.
But the world never actually ended.
And it never will. Because as long as I'm here, I'm given the strength. To endure. To survive and smile. Because I'm here for a purpose, and so are you. You too can make all the stars in your sky sparkle. And then the glitter dust will light up your night.
And I'd like to thank my family and friends for being so awesome, the stars that illuminate my life.
(Excerpted from Mishpacha Jr., Issue 799)
Oops! We could not locate your form.
>