| LifeTakes |
Rubber Bands of Freedom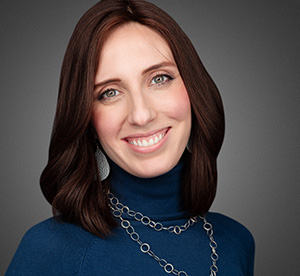 | April 3, 2023
"Just go shopping," my husband said. He's a good man, and he usually gets it. That day, he did not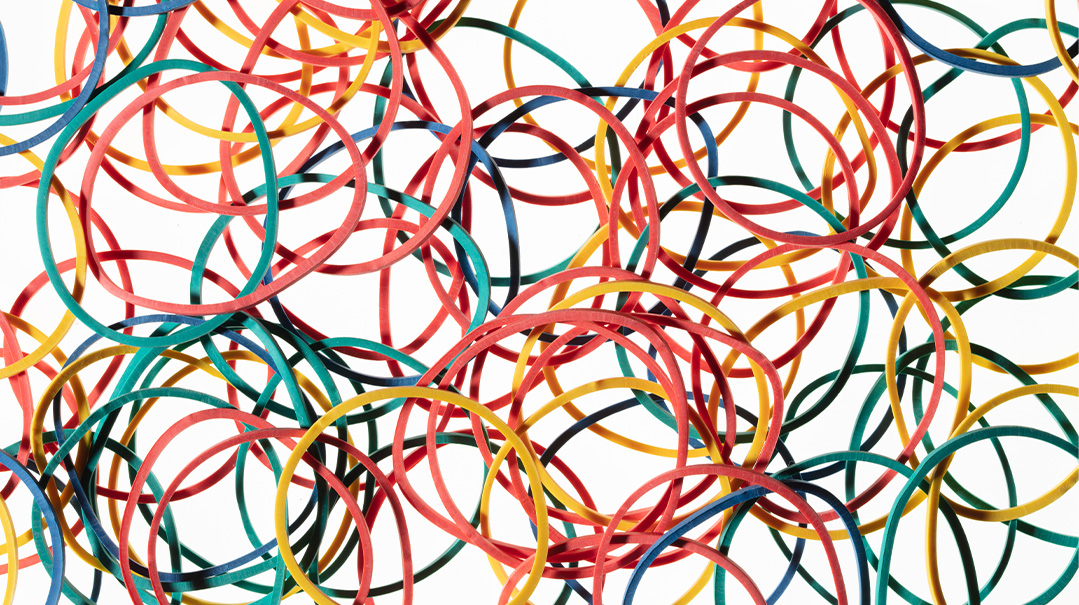 "Ican't get it on," my 12-year-old growled.
It was an hour after he'd gone to bed, and he held out a rubber band. We'd been to the orthodontist that day, and he'd been given a new configuration. Apparently, it was level-ten dexterity.
I tried, I gave up. My husband tried, he got it on after a while. Same thing happened the next night sans success. And the next. All we had was a lot of frustration (understatement, I'm trying to protect dignities here). Not putting on the rubber bands was not an option in my uber-responsible son's head. Even when I told him, "Try for five minutes. If it's not going, skip it." I called the orthodontist: they suggested trying with a tweezer. Spoiler alert: It didn't work.
I've been on a bit of an emunah and bitachon kick over the past year, and in what I hope wasn't, but probably was, a sanctimoniously condescending mini-lecture, I told my son, "You're supposed to experience frustration now. Hashem is sending it in the form of braces rubber bands. If it wasn't this, it would be something else. The question is how you are going to handle your frustration."
I called the orthodontist again; they said to come in two days.
IN the meantime, it was time to start my Pesach grocery order. I opened my Google Drive and typed Pesach into the search bar, seeking to access "The List."
That list, where you record everything you've bought, cooked, consumed in the previous year. Every woman who has ever made Pesach has one. Even the ones with no executive function capabilities, even the ones who fly by the seat of their pants, even the ones who pride themselves on being chilled and spontaneous have one.
You know I speak truth.
And there it was — my list. Huzzah. And the other sheet files: Pesach 2021 and Pesach 2020. Well, that was shocking.
Let's rewind to Pesach 2022:
We moved last year just before Pesach. Just, as in we closed on Shushan Purim, did quick, stressful construction, and moved two weeks later. But I knew that at least I'd have my Pesach list — digital, so I could find it easily.
Except, no matter what variation or spelling I used for "Pesach," I couldn't find it. Not on two Google Drives, Word documents, Notes app — nowhere. Other stuff showed up, articles and essays and stories that mention Pesach, but nothing that would save me.
I was reminded of an article Perel Grossman wrote a few years back. Her alter ego — or is it she, I don't know — had also lost her Pesach list. Chaos and anarchy ensued; I don't know if she or her kids ever recovered. I know I definitely didn't; I was haunted by that article for years, before I even made Pesach. Now my nightmare was coming true. Joy.
"Just go shopping," my husband said. He's a good man, and he usually gets it. That day, he did not.
Instead of admitting defeat, I spent another two precious days acting out the definition of insanity.
But Pesach was nigh, and I couldn't avoid it any longer. Wrung out, I gave up. I made a grocery order and prayed that I'd ordered the right quantity of lebens and cheeses and eggs and potatoes and apples and chips. The only thing I was sure of was to buy all the Bissli available. (Yes, we bruk.)
Reeling from my loss, I was determined that Pesach 2022's list and record would be perfect. The end.
And now, when it was time to pull up that perfect list, my previous lists showed up clear as chicken soup without lokshen. I was ecstatic, but undercurrent frustrated to see it. Last year still stung.
Later that night as I prepared to submit an online grocery order, I noticed that I could view and reorder previous orders — and there was my last year's Pesach order. With a few minor clicks and adjustments, I could be done. Talk about easy.
I was joyous — frabjous day callooh callay type of euphoria — but still niggling at me were the questions, Where was it last year? And Why??
I took my son to the orthodontist the next day, expecting a lecture.
"He's good, he doesn't have to wear the bands," the orthodontist said breezily. I had him repeat himself. It didn't seem plausible that the past week's agmas nefesh and drama was for naught. But it was.
Letting Go, Letting G-d, that's kind of true freedom, no?
I should stop lecturing my kids and give myself a good shmuess instead. But first I need to place my Pesach order.
(Originally featured in Family First, Issue 838)
Oops! We could not locate your form.
>