| Shul with a View |
Rise and Shine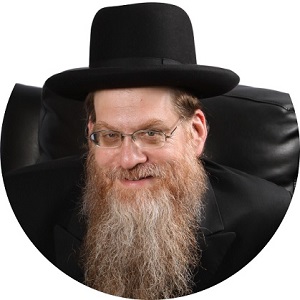 | December 20, 2022
My mother quickly gathered us together for lighting and insisted I play a Maoz Tzur solo on my kazoo
IT was Thursday, December 7, 1972, the seventh day of Chanukah. That night would be Zos Chanukah, and seeing all eight candles lit at once was greatly anticipated and awaited.
I was off from yeshivah that day, and my best friend, Marvin Rubin, and I biked from home in Canarsie to Kings Plaza. The indoor mall, opened in 1970, was just two and a half miles from my house, and we biked the route in under 15 minutes. When we arrived at the mall, we engaged in our favorite Chanukah pastime of "Counting the Menorahs."
The contest was simple, whichever boy spotted the most menorahs in the over 120 stores was bought a soda by the other one.
We stopped at Waldenbooks to seek out any Jewish-themed books.
We went into the Sam Goody music store, where we each purchased a kazoo for 59 cents.
We then headed to the local pretzel store, checking the boxes for the OU.
After drinking a fountain Coke and consuming a large pretzel smothered in mustard, we were ready for the ride back to Canarsie.
We rode through Mill Basin, Georgetown, and into Canarsie, arriving before sundown. Marvin and I began practicing for our kazoo debut duet performance of Maoz Tzur with our newly acquired kazoos. I arranged my menorah by the window, choosing a different color candle for each of the eight receptacles on the menorah. Marvin and I quickly rehearsed one last rendition on our kazoos.
Everything was ready for opening night. All we needed was my father's arrival from work to light the Chanukah candles.
And then came the phone call. It was my father, informing us that he had a flat tire on the Cross Bronx Expressway and was waiting for the AAA tow truck to change the tire.
It was now six, and we had no idea when my father would be home.
Marvin had to get back home. There would be no dazzling kazoo debut duet.
Although part of me wanted to light, I knew the drill very well from my mother: The family lights together, period.
And so we waited.
Seven turned to eight, and soon it was after nine. Marvin was long gone, and I wasn't interested in playing a Maoz Tzur kazoo solo.
Finally, at almost ten, my father arrived, exhausted.
I just wanted to light the candles quickly, eat something, and go to sleep. Yet as my father entered the house, my mother's face lit up with such joy and simchah. She greeted my father with such warmth and happiness that it looked like she hadn't seen him for a year.
I stood there somewhat dumbfounded, but my mother quickly gathered us together for lighting and insisted I play a Maoz Tzur solo on my kazoo.
Later that night, I asked my mother, "Ma, I know you were happy to see Dad. But you were just as tired as the rest of us, and also disappointed that we were lighting so late. How did you greet him with such simchah?"
My mother looked at me. Then she said, "Your father works very hard to support his family, and he was also disappointed to be delayed. He had no choice about getting a flat tire. However, I did have a choice in how I chose to react. I chose to show true simchah and joy, which is what I felt. What would be gained by expressing my disappointment at his delayed arrival?"
That Zos Chanukah night the glowing candles were a sight to behold.
But they couldn't outshine the radiant glow of my mother's face as she greeted my father.
(Originally featured in Mishpacha, Issue 941)
Oops! We could not locate your form.
>