| This Way That Way |
Rice
| May 18, 2021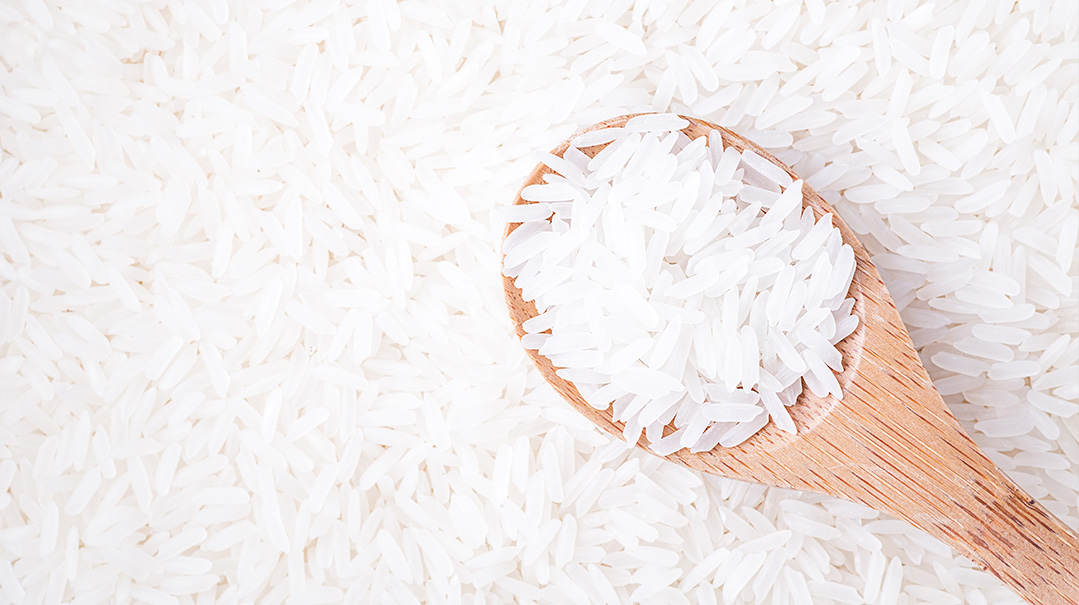 Rice is a stored in many of our pantries, often a quiet accompaniment to other dishes. When prepared with care, flavor, or expertise, it can take on a comforting, creamy consistency, and become the star of the show in its own right. Here are some recipes that have caught our staff's eyes.
Rice Is Nice
Strong
The Great Wall of China is held together with sticky rice. If you've ever tried to remove caked-on rice from the bottom of a pot, you know how strong it can be!
Long-lasting
Uncooked white rice will stay fresh and edible for 10 to 30 years, but uncooked brown rice has a shelf life of just three to six months because the bran coating will oxidize.
Wild Rice Isn't Rice
Wild rice is a distant relative to all of the other rices we commonly eat.
Spanish Rice
Here's an old childhood favorite of mine that my mother used to make. It's still going strong!
SERVES 6-8
1 medium onion, diced
1 red pepper, diced
1 green pepper, diced
2 Tbsp oil
2 cups raw rice
4½ cups boiling water (or chicken soup)
1 15-oz (425-g) can tomato sauce
salt and freshly ground black pepper, to taste
In medium-sized pot, sauté onion and peppers in oil until soft and slightly browned. Add rice and stir for 5 minutes. Pour in boiling water and tomato sauce.
Stir. Cover and lower flame. Cook for 20–30 minutes, checking every few minutes to see if water is absorbed. Add salt and pepper and toss lightly.
Tip: Make this a one-pot meal by adding in some shredded chicken.
Rice and Pasta Dish
This dish has a distinctive and appetizing flavor sure to be enjoyed by all. Try it and you'll see what I mean!
SERVES 8
2 Tbsp sesame oil (or oil of your choice)
1 small/medium onion, finely diced
½ medium orange or red pepper, chopped
1 small zucchini, peeled and diced
⅔ cup uncooked corkscrew pasta or pasta of your choice (I used whole wheat)
1⅓ cups uncooked long-grain white rice (I used basmati)
1½ tsp kosher salt
pinch black pepper
⅛ tsp each mustard powder, celery seed, paprika, turmeric, and cayenne pepper
½–1 Tbsp chicken soup mix, dissolved in 3 cups boiling water
handful chopped chestnuts
1 frozen cube parsley, or a handful of fresh parsley leaves, chopped
In a 4–5-quart pot, heat oil over medium-high heat. Add onion and pepper and sauté for 5 minutes. Add zucchini and sauté 1 more minute. Add pasta and sauté another minute. Add rice and sauté another minute. Add salt and seasonings and stir for 1–2 minutes until everything is coated.
Pour in chicken soup mix and water. Bring to a boil. Lower heat to a simmer; add chestnuts and cover with a tight-fitting lid. Cook for 15 minutes. Remove from heat, cover pot with a damp cloth, and let sit for 5 minutes. Remove lid, stir in parsley, fluffing rice and breaking up any clumps.
Pastrami Tomato Sauce on Rice
My kids really like rice, so having an upgraded way to add it to my Shabbos or Yom Tov menu makes both them and me very happy.
SERVES 6
1 lb (450 g) white long-grain rice
1 large onion, diced
oil, for sautéing
1 16-oz (450-g) can tomato sauce
½ cup water
4 Tbsp sugar
2 Tbsp honey
20 slices pastrami, cut up
Cook rice according to package instructions and set aside.
Sauté onion in oil. Add all the remaining ingredients except the rice and simmer for 15 minutes. Remove from heat and serve over rice.
(Originally featured in Family Table, Issue 743)
Oops! We could not locate your form.
>