| Symposium |
In Our Political Times: Keep It Real
| March 28, 2018
Reexamining our allegiances, involvement, and expectations in a turbulent political landscape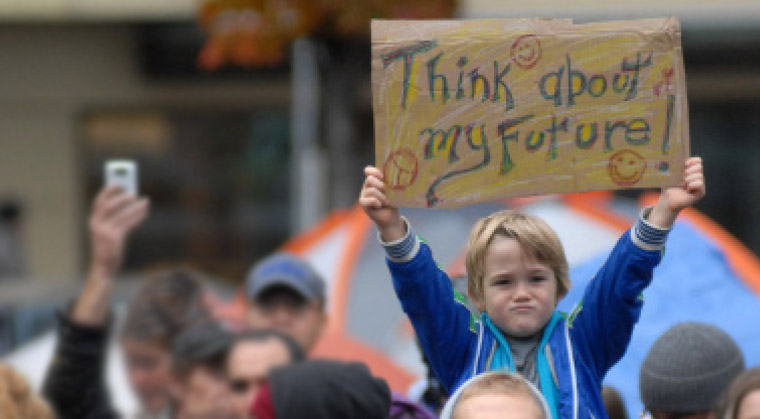 F
or good or for ill, politicians matter a great deal to Jews in America — and to everyone else as well. Whether it's influence over American policies on Israel or tax breaks that might help send Jewish kids to day schools and yeshivos, politicians make decisions that affect our lives.
Therefore, it is incumbent upon us to be involved in politics so that we can help to influence matters and improve our communities and the world. That does not, however, mean that the daily ups and downs of the political world should be our primary consideration. Obviously, Torah remains at the center of our lives. And whether someone is a Democrat or a Republican should have no bearing on whether someone is our friend or even in our determinations of whether he or she is a good person.
But when you have a government as big and as involved in every aspect of our lives as the American one, we must be politically engaged. Such involvement does not reflect poorly on our emunah, nor on our commitment to Torah and mitzvos.
It is indeed our hishtadlus to make sure we are doing all we can to? work with government to? improve our lives.
That said, we should recognize that Orthodox Jews constitute only a small portion of a small portion of the population. We cannot and should not expect to snap our fingers and expect decisions that will favor the Orthodox community. It would be arrogant to think otherwise.
It is also vitally important that we act in ways that present a kiddush Hashem to the larger community. We must not do anything that would embarrass our community or reflect poorly on the Jewish People. That's especially true for Orthodox Jews. If we take upon ourselves ol hamitzvos, we must maintain them, not just the ones bein adam l'Makom but bein adam l'chaveiro as well. That means sticking to the highest level of ethical behavior, which is so vitally important for maintaining our position in this country and with our political leaders. People look to the Jewish People to be moral exemplars and are all too eager to point out high-profile lapses so that they can claim that the Jews are not what they say they are.
As for politicians, I am wary of seeing them as role models. This wariness applies even to the politicians whom I support. As the late National Review publisher William Rusher used to say, "Don't get too close to politicians, they will always disappoint you." This of course is strikingly similar to the wisdom of Pirkei Avos: "Hevu zehirin barashus — be wary of the government."
We should of course work closely with politicians and the government to serve the interests of our society and our community, but we should not get overly caught up in the politics of the moment. Jewish values are timeless and the Jewish People have outlived countless governments over the span of millennia. To affiliate Jewish values with political slogans or positions only risks the timelessness of Jewish values. But to ignore government completely limits our ability to fulfill our mission, which is to transmit those values midor l'dor, generation to generation.
Originally featured in Mishpacha, Issue 704. Tevi Troy is a presidential historian and former senior White House aide and deputy secretary of Health and Human Services. His latest book is Shall We Wake the President? Two Centuries of Disaster Management from the Oval Office.
Oops! We could not locate your form.
>