| Symposium |
In Our Political Times: As a Jew in the Public Eye
| March 28, 2018
Reexamining our allegiances, involvement, and expectations in a turbulent political landscape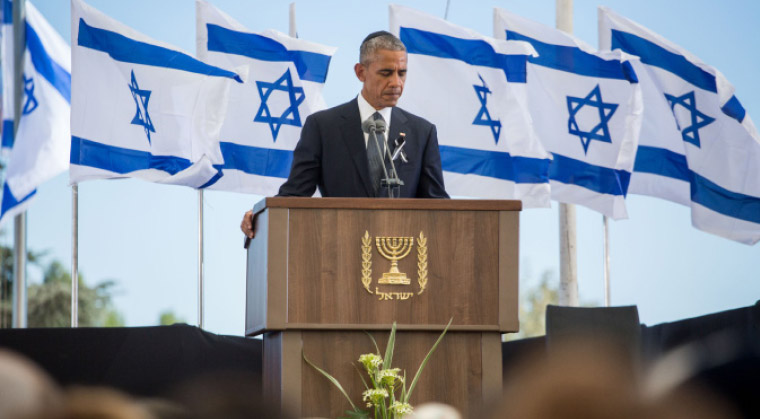 A
s traditional Jews, one of our fundamental obligations is to pursue justice. I believe that one of the best ways to do that is through public service. We should be interested and, more than that, involved in public service to make politics more ethical.
In 2008, I was working as a lawyer when my law school classmate, Barack Obama, asked me to work at the White House as his ethics czar. My mother, a European Jew and Holocaust survivor, joked that it was the only time a czar had ever been good for the Jews.
My job was to enforce the existing ethics rules of the White House, and to create new and stronger guidelines. Together with President Obama and other senior advisors, I helped craft an executive order banning lobbyists from working in the Obama administration on issues they had lobbied for in the last two years, and permanently banning anyone who left the White House from lobbying the administration. We opened up the White House visitor logs to the public so the American people could know who visited their representatives and worked with Congress to pass legislation protecting whistleblowers.
Whatever people may think of Obama, the fact that we limited corruption in the White House was a good thing. Thanks to our rules, not a single member of the White House staff was, as far as I know, ever investigated by a grand jury, much less pleaded guilty or was indicted. That record of lawfulness was terrible for the parnassah of the Washington, D.C. legal community, but it was good for the country, and for the Jews, since we were disproportionately represented among the White House staff.
I think Torah and halachah have important roles to play in the public sphere, and they were important to me in doing my job. Of course, Torah and halachah were constant inspirations to do the right thing, but they were influential in more subtle ways, too. The rules I set up were, in part, informed by halachic ideas such as the gezeirah — crafting broad prohibitions to act as a guard against violation of core rules. For example, we added new rules forbidding almost all gifts to White House officials from outside organizations, even though many of those gifts were allowed by law, on the theory that such a ban was a good way to avoid corrupting influences.
A local Chabad rabbi with whom I worked a great deal liked to say that I was the president's posek. I was very proud of that.
One day the Washington Post ran a front-page story on my work. It so happened that on the same day there was a story on the same front page about Bernie Madoff, who had just been sentenced. The rabbi pointed out the juxtaposition and suggested that my story was an antidote to the Madoff piece. I attempted to conduct myself in public service as a role model, and on that day at least, I think it had a beneficial effect.
After two years of chasing justice — or trying — in the White House, the president asked me to serve as US ambassador in Prague. That gave me an even bigger opportunity to advance Jewish values and practice in the public eye. There was intense interest in my appointment because my mother was a Czechoslovak survivor, and I was returning to the capital of her country. More than that, my family and I would be living in a residence that had been occupied by the Nazis in World War II, and putting up mezuzahs, making it kosher, and observing the Sabbath there. That remarkable turn of history was news in that country, the US, and around the world.
So even before I did any official work as ambassador (and I like to think I did some good there, just as in the White House), I was able to advance Yiddishkeit and, I hope, do my small part in supporting Torah in the eyes of Jews and non-Jews alike through public service.
Originally featured in Mishpacha, Issue 704. Norman Eisen is a senior fellow at the Brookings Institution in Washington, D.C., a CNN commentator, and the author of the forthcoming book The Last Palace: Europe's Turbulent Century in Five Lives and One Legendary House. Kelsey Landau assisted in the preparation of this essay.
Oops! We could not locate your form.
>