| A Gift Passed Along |
Part of Something Bigger
| April 5, 2020
When I took this photo, I wasn't covering an event; I was part of the crowd davening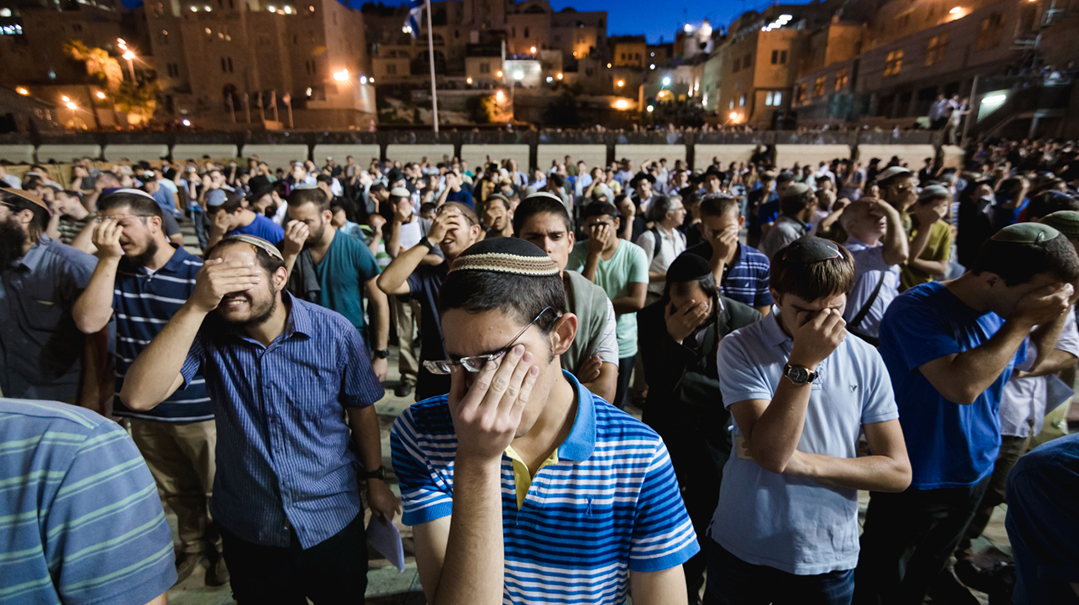 Photo: Moshe Wulliger
I'm a commercial photographer; I run a video production company and do UX consulting. I've also found a niche photographing food. But my roots in this art stem from my time as a student at the Mir Yeshivah of Yerushalayim where, for two years, I traveled around the country and walked the streets, telling stories with my camera.
I love Yerushalayim, and often I would decline spending Shabbosim away with friends because I didn't want to miss Shabbos at my favorite place, the Kosel. Whenever I caught a story unfolding, I would stop and wait. I never walked with my camera up, looking through the lens. Instead I envisioned a picture, framed it with my eyes and lined it up. At the right moment, I would raise the camera and capture the moment.
Life in Eretz Yisrael is full of drama — riots, protests, celebrations. As a yeshivah student I was a part of the drama, but as a photographer I stood a little apart from it. When Naftali Fraenkel, Gilad Shaer, and Eyal Yifrah were kidnapped while hitchhiking home from Gush Etzion, the whole country davened and ultimately mourned. I followed this story, attending sit-ins and tefillah gatherings and following the news.
When I took this photo, I wasn't covering an event; I was part of the crowd davening for the boys' safe return. I said Shema along with everyone else, and then turned around and snapped. I am part of the picture — but not in it. I wanted to capture how powerfully we davened and how united we were. When I look at this picture, it brings me back to that extraordinary moment.
(Originally featured in A Gift Passed Along, Pesach 5780)
Oops! We could not locate your form.
>