| Profiles |
Pages on Fire | June 12, 2019
A Boro Park rabbi, a deathbed pledge, and a manuscript snatched from the Russian Bear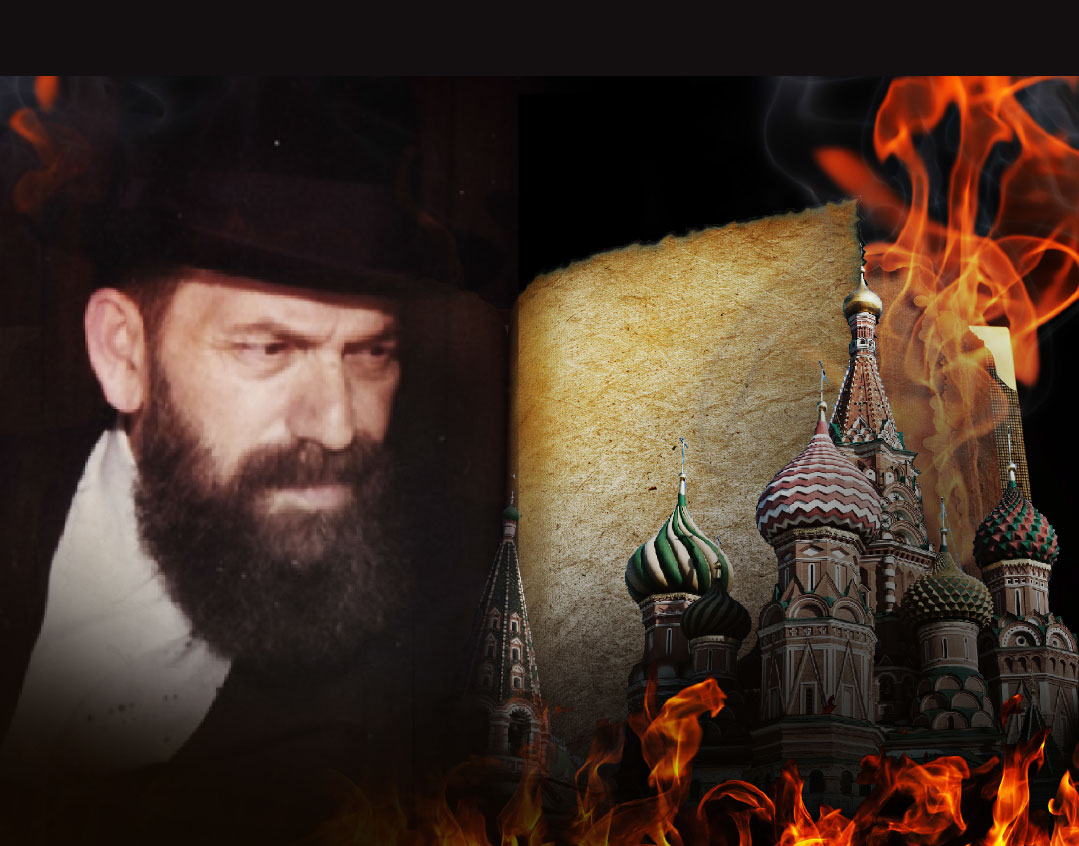 S
tories of the Jews of Silence, those who clandestinely continued to observe Torah and mitzvos under the iron fist of the Soviet regime, still evoke feelings of both horror and inspiration. Some of those stories are known; others were buried with the heroes themselves. From the time of the Communist takeover in the 1920s, any action related to Jewish observance meant prison or exile — both recipes for near-certain death (Joseph Stalin killed up to nine million people for such and similar acts of "treason"). But the little-known story of Rav Yitzchak Eizik Krasilschikov, known as the Poltava Gaon, and the rescue of his 20-volume groundbreaking commentary on Yerushalmi — written under extreme duress and threat of death — reverberates until today.
Few people know that the Poltava Gaon's thousands of handwritten pages were nearly buried together with him when he passed away in 1965. In a tension-filled drama that spanned close to two decades, the invaluable manuscript was in fact rescued through the untiring efforts of Rabbi Tzvi Bronstein a"h of the Al Tidom organization — another unsung hero who spent years strengthening the Jews of Soviet Russia, performing secret brissim, smuggling in milah equipment and seforim, and teaching Judaism in cellars and other hideouts.
But what even fewer people know is that Rabbi Bronstein had a faithful shaliach — it was Rabbi Yaakov Pollak, longtime beloved rav of Boro Park's Shomrei Emunah congregation, who passed away last month at the age of 90.
Rabbi Pollak, whose shloshim is this week, led Shomrei Emunah for 35 years, and before that he was the rabbi of the Young Israel of Jackson Heights. "The legacy he left was of devoted rabbanus in America," says his son Reb Daniel Pollak. "But what people don't know — because he always shunned the publicity and rarely spoke about it — was that he was a dynamic behind-the-scenes Soviet Jewry activist, and was in fact the hands-on person responsible for rescuing the Gaon's precious manuscripts and ensuring that Jews everywhere would have this smooth portal of access to learning Yerushalmi, even as the Gaon himself wasn't sure those folios would ever see the light of day."

In his lifetime, Rabbi Pollak never publicly told the story — his own children say they don't know too many details of his many adventures behind the Iron Curtain — until 2010, when Russian-Israeli researcher and educator Rabbi Tzvi Patlas produced a documentary in Russian on the Poltava Gaon and interviewed Rabbi Pollak at length.
For the first time, the story of Rav Yitzchak Eizik Krasilschikov emerged. His face remains unknown, but his writings, thanks to Rabbi Pollak, have become an integral aid in batei medrash all over.
(Excerpted from Mishpacha, Issue 764)

>