| The Moment |
Overheard: Issue 930
| September 28, 2022
"Fortunate not only to learn but to 'take by the horns' one of the most challenging masechtos in Shas and complete it"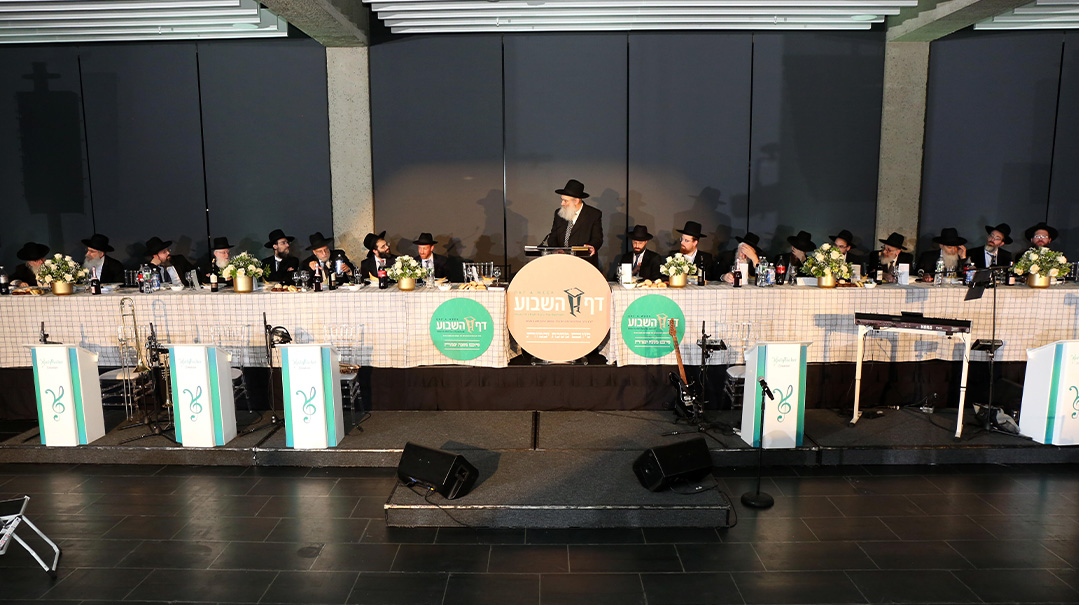 "WE cannot begin to appreciate the nachas ruach in Shamayim that comes from a tzibbur of Yidden, primarily baalei parnassah, who were fortunate not only to learn but to 'take by the horns' one of the most challenging masechtos in Shas and complete it."
Rav Uren Reich, rosh yeshivah of Yeshiva Gedolah of Woodlake, participated in the Daf Hashovua Siyum held in Bell Works last week. Daf Hashovua is a program that encourages lomdim to master their learning by covering one blatt a week. Last week, after two and a half years of toiling over what is considered to be one of the most complex masechtos in Shas, the program's participants completed Yevamos.
(Originally featured in Mishpacha, Issue 930)
Oops! We could not locate your form.
>