| Shul with a View |
Never Alone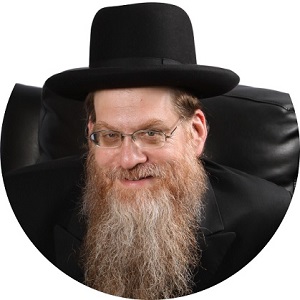 | May 17, 2022
To my dismay and disbelief, however, no one responded to the deafening shrill of the alarm
It was a Tuesday when I first started to feel ill. The aches and the chills increased by the hour.
On Wednesday, I took the rare step of canceling my classes at Touro College, something I hadn't done even during the height of Covid.
By Thursday, I was running a high fever and schlepped myself to the local Medi Center for a chest X-ray. After my son Shaya (an NP) and two local doctors looked at the X-ray, they ordered me to go to straight to the hospital.
The tzaddikim of Hatzolah loaded me into the ambulance and off we sped to the ER of a local hospital, my wife following the ambulance in her car. Upon arrival at the medical center, I was placed on a gurney in an already-overcrowded hallway. In fact, every corridor of the ER was crowded with gurneys.
I lay there for hours without being seen or treated. All around me were men and women moaning and groaning, calling out for nurses who could not hear them.
Hours later, at perhaps 1 a.m, I was wheeled to a cubicle in the ER, where I was told I would wait before being assigned a room.
The nurse placed a call button in my hand and told me to press it if I needed anything. My wife went home at that point, because what I needed most was sleep, even if only on a narrow gurney. It was late. I wasn't that sick. I was just attached to the machine. I wasn't in pain, and there was no reason for anyone to be there. There was no reason for my wife to miss a night's sleep, too.
I turned onto my side, but as I turned over, one of the feeds on my monitor became detached, and an alarm began sounding, which I was sure could be heard throughout the hospital.
To my dismay and disbelief, however, no one responded to the deafening shrill of the alarm.
I decided to press the call button.
I pressed it once, but nothing happened.
I pressed it twice, and nothing happened.
I pressed three, four, five, ten, fifteen times, but no one responded.
I began to yell at the top of my lungs, "Can someone please help me?!"
Silence.
I was in one of the major health care facilities on the East Coast, in the most medically advanced country in the world.
I was screaming as loud as I could for help, and no one responded.
I felt utterly and completely alone.
Finally, at four in the afternoon, I was moved to a room in the hospital. I would be there for Shabbos. My wife would stay in the Bikur Cholim apartment, but she had no time to prepare or cook for Shabbos. Then Malki Hurwitz, a neighbor always ready to help, said she would take care of the food.
I felt alone as I waited for my wife to come.
Suddenly, I hear a voice, "Shalom aleichem, refuah sheleimah."
In front of me stood a chassidishe man with two big shopping bags. Was I dreaming? Before I had a chance to react, he said, "This one is for tonight, and this one is for Shabbos by day. Have a refuah sheleimah."
"Who are you, and who sent you?"
"I'm from Chesed 24/7. The Skverer Rebbe sent me." And Malki Hurwitz!
The food was perfect for two people. And besides the food, we received "Shabbos in a Box." It included a customized tablecloth to fit the hospital tray, two hospital-friendly Shabbos candles, a Kiddush cup, a challah cover, and besamim for Havdalah.
The best gift was a little teddy bear with "Refuah Sheleimah" across its shirt.
When the Chesed 24/7 volunteer arrived, my nurse looked at him and at me.
"You people really know how to watch out for each other," she said.
The food and the little teddy bear dispersed the darkness of loneliness that invaded my room when my wife had to leave.
I was not home, and I missed my kehillah. But after Chesed 24/7 came, I at least finally felt that Shabbos was there with me in the hospital.
(Originally featured in Mishpacha, Issue 911)
Oops! We could not locate your form.
>