| The Current |
Naftali Bennet, Back Seat Driver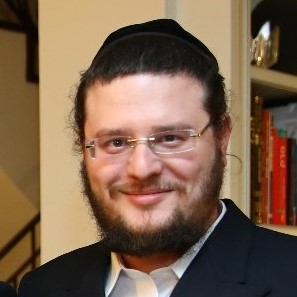 | July 22, 2020
Ex-Minister Naftali Bennet on Israel's COVID blunders: "This is the Yom Kippur War of the Israeli economy. But it's a war without a general and without an army"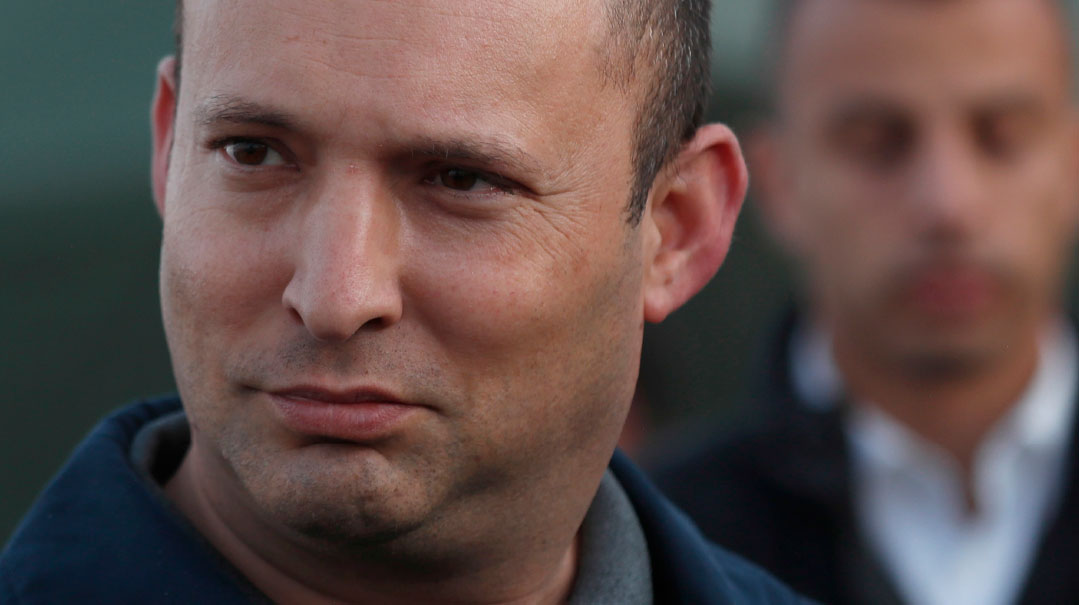 Photo: AP Images
If Israeli politician Naftali Bennett were behind the wheel, he would have been stopped long ago for dangerous driving. His recent political journey has been a high-stakes joyride, going from cabinet minister to losing his parliamentary seat, then defense minister, and now mere Knesset member — all within 18 months.
But with his Yemina party in opposition, Bennett has emerged as a vocal backseat critic of a government he says was negligent in preparing for a fierce second wave of COVID-19.
"Israel extinguished the first coronavirus wave with a huge blanket, at the expense of the independently employed and the unemployed," he says. "This gave it a generous amount of time to prepare, and Israel did not do that. The citizens put out the fire; it was up to the government to extinguish the embers."
In a wide-ranging interview, Bennett details the chain of failures that led to more than 1,000 daily infections, and offers policy recommendations: Don't impose closures on infected areas — it's expensive and ineffective; reopen the corona hotels that he instituted during the first wave; encourage domestic tourism; and direct economic stimulus to preparing students for life in a COVID economy.
With a politician's ear for a sound bite, Bennett repeats the analogy that he's used to bludgeon the government from TV studios and across the airwaves. The right way to stem the pandemic while keeping the economy open, he says, is to use "tweezers, not a hammer."
"Two conditions are necessary for it to succeed," he says. "Flood the country with tests, in huge numbers, and find a way to ensure that the moment there is a decision to take a person out of his house and put him in a hotel, it is done within 24 hours — either with his agreement or by force."
And despite his clear ideological differences with the chareidi community and its political representatives, he's emerged as a strong critic of government policies that disproportionately affect chareidim.
"The state is sending most people to isolate at home, but do you understand what it means to send coronavirus patients to isolate in a small house with an average of another eight people?" he argues. "Do you have any doubt that the whole family will be infected and will spread the virus further around their city?"
Bennett's critiques are those of a sidelined politician — yet he speaks with too much authority to be ignored. As a new security cabinet member in 2014, he warned of the danger of the attack tunnels that Hamas was building — foresight later vindicated by the Gaza war and a state comptroller report.
That's why Bennett's straight speaking has been rewarded. A recent poll shows his Yemina party soaring to 14 seats from its current six, and he's once again being touted as a future replacement for Bibi Netanyahu.
And the former Sayeret Matkal special forces officer calls up a military analogy to explain Israel's predicament: "This is the Yom Kippur War of the Israeli economy. But it's a war without a general and without an army."

We spoke a few weeks ago, a few days before the renewed outbreak. It emerged, regretfully, that your grim predictions were realized. Can the economy still be saved? Or have we lost control?
"I'm doubtful," Bennett says. "But I'm still forcing myself to be optimistic. The most urgent matter is to establish a national corona management administration. We need to realize that the State of Israel is facing the worst second wave of COVID-19 in the entire world.
"Ideally, when we had ten or twenty new cases a day, the government should have instituted contact tracing to see who could have been infected and then to pick those people out with proverbial tweezers and isolate them in corona hotels. None of that happened. We did not expand testing capacity, we did not hire more contact tracers, and we did not open the corona hotels that were established when I was defense minister."
A large number of those isolating at home are from the chareidi community. The problem is that chareidi families are large, and one sick person can spread the virus throughout the neighborhood and the city. That's what happened in Beitar Illit, which until recently had been closed off due to its high rate of infection.
"Residents there pleaded to be taken to hotels," Bennett said. "No one even looked at them. What were they asking? Take us out of here. We don't want to infect our families. That is what they asked. But our Chelm-like government instructed them to stay home and spread the virus.
"At this moment, when the Knesset corona committee is debating whether or not to reopen swimming pools and gyms (where few people are infected), thousands of people are being sent home where there are six to ten family members. We have to wake up: There's a war that we need to manage here, but they still haven't appointed a general or formed an army. It's impossible to win a war without a general and an army.
"More than a month ago, I predicted a second wave and laid out a plan of action to prevent mass infections. I submitted my plan to the prime minister, to the alternate prime minister [Benny Gantz], to the head of the National Security Council, and to the Health Ministry. I pleaded with them to take action. Doing so could have prevented this second wave."

Wonder Tweezers
According to Netanyahu's close aides, Bennett is speaking hypocritically. As defense minister, he pushed the government to open the economy as soon as possible. And now, they say, he is complaining about the outcome.
"It's clear that I demanded that it open, but in the same breath, I pleaded with them to utilize the window of time we were given to establish an effective network of contact tracers, to open the corona hotels, to expand the number of tests significantly, and most importantly, to appoint a director for this entire operation.
"Constantly imposing lockdowns is not smart. It has to be the last resort, the final weapon. The idea is to enable functional lives, with lots of effort, while fighting the pandemic with tweezers. Now it looks like the government has given up. There is a laxity that I cannot understand or explain.
"If the prime minister were to tell me today, 'We've given up, take responsibility and deal with this crisis,' I would immediately hire 3,000 students, train them to be contact tracers, and open five call centers. I would then designate another five or six labs, private and non-private, and enlist the Weizmann Institute. I would reopen those corona hotels and would call up the Home Front Command and the Sayeret Matkal [Israel's top commando unit] to take responsibility for the testing program. I would establish one public relations entity — just one — to be responsible, instead of the 17 entities that are battling over it now. Within a month, we'd have the pandemic under control without additional lockdowns and without businesses closing down."
In his view, if the economy is fully opened at this point, many more people will die, and hospitals will be incapable of dealing with the patient load. He then quotes a fact that is hard to face: A shutdown economy means a loss of NIS 2 billion a day, while the tweezers campaign would cost about NIS 3 million a day.
Bennett thinks the decision makers must act quickly. Are they going to tackle this crisis in an orderly fashion, or will they deny the pandemic and watch it explode in our faces? We've seen that happen in the United States, Italy, and Spain, and the consequences have been dire. Bennett is also concerned about the upcoming winter.
"The first wave," he says, "came to Israel at the beginning of March, at the end of the seasonal flu wave. The third wave is expected to rage at the same time as the regular flu season. The challenge will be huge: Symptoms of flu and corona are similar, and it will be very hard to determine who is sick with flu and who has COVID-19. During peak winter, some 100,000 people a day are expected to contact health clinics for testing."
But if doctors can't discern between a flu and a corona patient, Israel will have to impose another lockdown. "We do not have to choose between being dead and unemployed," he says. "With the right preparations, we can prevail over corona without shutting down the economy."

A Plea for Help
Last week, Bennett visited Beitar Illit, which had been locked down by the government over the high number of corona cases there. During that time, residents complained that they were being punished collectively, and the authorities made it too difficult to travel to work and carry out daily life. I asked Bennett what he saw.
"During my tour I met dozens of residents. They were very pained. When I began to delve into the numbers, I also figured out why: While I was in the city, there were 230 active patients. They pleaded with the Health Ministry to take them out to hotels, and they were denied.
"It began with 20 sick people and quickly rose to 60 and then 230. And when it gets to such a number, the government imposed a lockdown. But it's unreasonable to impose a lockdown on people who pleaded to isolate out of the city."

Why do you think it happened?
"As I said before, ineptitude. It is not intentional malice. It's simply bungled handling. While I was in Beitar, I reached out to the National Security Council, the Health Ministry, and the prime minister's office. I pleaded with them to start clearing out residents to hotels. Only last Sunday night did they announce that they would begin to evacuate infected people. Why is it only after an opposition MK comes to a chareidi city that things start happening? It needs to be the responsibility of the government."
Bennett has also visited other cities where he has seen examples of government neglect.
"Let me give you an example: Itzik, who owns a hall in Ness Tziona, was slapped with an accumulated fine last week of NIS 240,000 from the Labor Ministry. Why? Because one of his workers did not transfer funds according to the proper management regulations. Do you realize how unreasonable it is for the government to do this at such a difficult time?! Now is a time to issue fines for business owners?!
"Or another example: A tiny falafel stand that can fit maybe 10 people inside, can allow 20 people to enter, based on these guidelines. But a restaurant that can accommodate 80 people is now equal to a falafel stand. It makes no sense."
At the beginning of July, Bennett established a shadow cabinet. He included experts in the fields of health, epidemiology, commerce, security, and crisis management. The goal of this civilian entity is to suggest solutions and deal with the crisis.
In the short time since its establishment, the members have publicized a series of recommendations for the government including: establishing an economic and health crisis management headquarters, which will be responsible for carrying out cabinet policies; establishing a contact tracing system with 3,000 contact tracers to cut off infection chains; ordering 100,000 tests a day; shortening wait times for responses and for contact tracing; reducing the number of confirmed carriers in home isolation by isolating them in special hotels; and establishing a public relations entity to explain the danger of the virus to the public.
But is anyone in the prime minister's office listening?
"The rule that guides me always," Bennett says, "is not to wait for others. First, get up and take action. The fact is that when we present our recommendations, the ministers and the prime minister adopt them. Until we came up with the idea of the hotels, Netanyahu refused to open them. When I was the defense minister, in contravention to the Health Ministry's position on the subject, I opened those hotels without asking, and I will continue to do so."

Morphine or Tylenol
The coalition government of Binyamin Netanyahu and Benny Gantz has proposed providing citizens with stimulus checks of anywhere from NIS 700 to NIS 3,000 (depending on the size of the family) to help improve the economy. But that proposal has been criticized by many, including leading Israeli economists. Bennett also objects to the idea.
"Throwing money at people will not bring more parnassah, it will make unemployment worse," he replies. "There is not one shekel in this plan that is being channeled to generate new jobs or grow the economy. If people don't have a source of income, then even if we throw billions of shekels at them, it will not help.
"Someone told me that the plan is like providing a painkiller when antibiotics are really needed. I replied that I begged to differ: It's like giving morphine, not Tylenol. It puts people in a cloudy state where they don't feel the pain, but when the crisis ends, it will already be more severe because by then the government funding will dry up. Instead of the government investing in creating jobs, it is throwing money at the citizens to keep them quiet, to lull them into a state of fuzziness."
The management of the corona crisis is developing into a national fiasco, Bennett declares. "We don't need to be busy giving people fish. We need to give them fishing rods so they can fish for themselves. So in answer to your question, this plan does not have one component that creates fishing rods. It's all fish. They will eat them today and tomorrow. In two more days, we'll need to bring new fish."

What would you do differently on the economic front?
"There are currently tens of thousands of students who do not have work. Instead of making them a burden on the labor market, I would provide them a year of studies. Let them use this time to train in fields that the economy needs. This way, we will clear the market and allow people with families to compete for the few openings that exist. We will also generate more quality personnel going forward.
"There are several professions where we lack manpower, including construction engineers, vehicle engineers, and lots of others. There's an absurdity here, that on the one hand there is such a shortage of people for these jobs, and on the other hand, we have hundreds of thousands of unemployed people. So why pay them unemployment instead of taking the same money and training them for new jobs?!

The Chareidi Disappointment
Sitting in the opposition is a new reality for Bennett. But anyone who thought that relegating him to the other side of the aisle would stunt him politically was mistaken. It is actually there, on the back benches, that he has become more popular among voters and the general public. Siting in the opposition also absolves him of any responsibility for its failures.
Does Bennett feel any bitterness toward the chareidi parties? After all, they had served together in successive governments over the years before they abandoned Yemina to join the unity government.
"They did not keep their word to go together with us as one bloc at any price. They abandoned us, but that is their decision," he says. "When the negotiations with the prime minister began to derail, I thought they would step in to help. But they chose to ignore it. It's legitimate, but that meant the bloc came apart. I made it clear at the time that there would be a price.
"Politically, I'm happy I'm not part of this bad government. The previous coalition, which was a transition government, was much better and more effective. This inflated coalition, which was ostensibly established as an emergency government, simply does not function. It's one of the worst governments in the history of the state. It has been shell-shocked by the biggest crisis we have ever faced. It doesn't provide solutions and is unable to execute even the most basic functions. It's been paralyzed."
If tomorrow you are approached by a different candidate from the left or center left, offering you to join a government that can preserve your party principles, would you still be committed to the Netanyahu government?
"As far as I'm concerned, the bloc is over. The chareidim chose to dismantle it, and the ramifications of that are that I am no longer committed to anyone, not Netanyahu or the chareidim. For me, everything is open."
We've had three election cycles. Despite the bad blood between you and Netanyahu, you insisted on being loyal to the bloc. Every two days you signed on new loyalty declarations. I want to ask: In retrospect, weren't you mistaken for preferring the strategic-political considerations over your personal positions? In actuality, Netanyahu simply tossed you into the opposition.
"Netanyahu threw the entire national-religious sector into the opposition. But I am not motivated by revenge. At this stage, what bothers me is not what Netanyahu did or did not do to me, but what his government is doing — or more accurately, not doing — for the citizens of Israel. The extreme dysfunction of the Gantz-Netanyahu government is the result of being disconnected from the nation. They do not care what people are going through. Decisions are made based on their marketing considerations, without a strategy or method, without long-term planning."
How do you explain the fact that recently, more people from the political center as well as the left, see you as their great hope.
"There's one thing that is above all: bread. Parnassah. When a nation causes a million people to lose their incomes, they don't care about ideology. They want first to live. They say: If Naftali Bennett is able to help us feed our children, then I don't care if he supports the greater Israel vision. We'll argue about that another day.
"I haven't altered my positions and my views or values by one millimeter. I am a man of Eretz Yisrael hashleimah. I'm a religious Jew who believes in HaKadosh Baruch Hu and His Torah. That hasn't changed and will not change. Right now, my focus is to let people go out and earn a living. No one is asking for favors. The public doesn't want donations. It just wants to work. The job of a leader is to allow his nation to go out and earn a dignified living."
(Originally featured in Mishpacha, Issue 820)
Oops! We could not locate your form.
>