| A Different Counting Shavuos 5782 |
My Mother's Counting | May 31, 2022
Nothing compared to seeing my own mother telling these stories, creating history in real time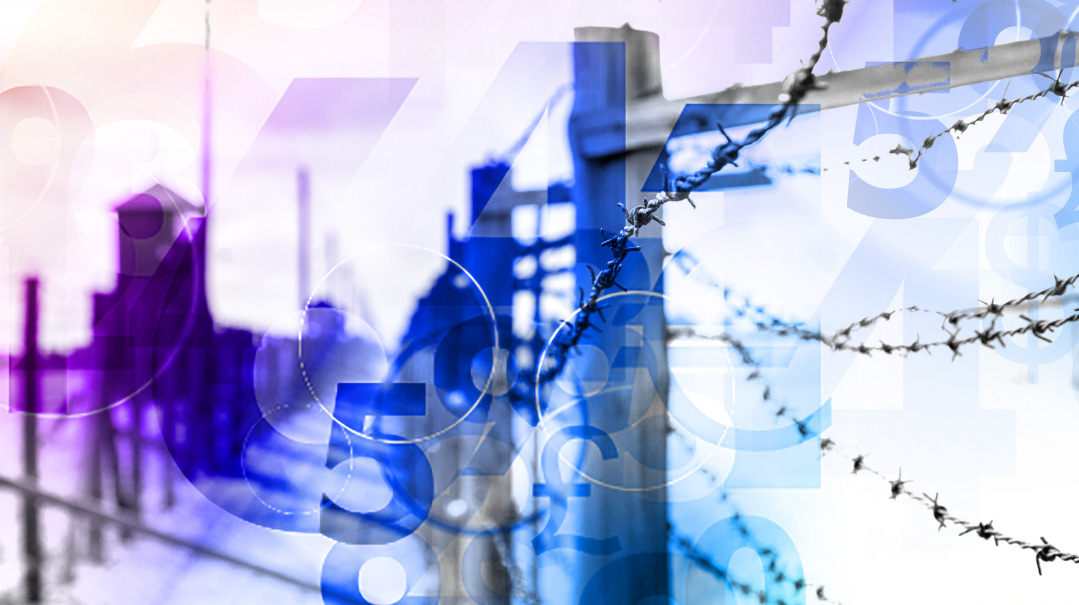 ON
January 17, 1985, during a record-breaking arctic-cold day in Cleveland, my mother, Anna Felsen Moses, the sole survivor of her immediate family, spent three hours being interviewed. The interviewer, Dr. Leatrice Rabinsky, was a literature professor and a true pioneer in Holocaust education, as well as a family friend. This personal testimony was videotaped in the local television studios of Channel 5 WEWS, an ABC news affiliate.
One hundred thirty-five additional survivors and liberators agreed to be seen and heard, perhaps for the first time in over 40 years, as part of the Fortunoff Video Archive for Holocaust Testimonies at Yale University.
Though I knew my mother had participated in this project, I just could not bring myself to watch it. Obviously, her courage did not get passed down to me. Last week, almost 30 years later, I finally watched it.
I recognized specific parts of the narrative from family lore, yet nothing compared to seeing my own mother telling these stories, creating history in real time.
My mother, Chana Leah bas Reb Yechiel, was born on the Yom Tov of Succos and she left us on the Yom Tov of Pesach — and in between she lived her 91 years of life with integrity, with dignity, with character, with devotion to the Creator, and with the faith that she instilled in each of us.
I knew all this, yet didn't realize just how much so, until I saw the remarkable way in which she communicated her commitment and valor in the face of the unimaginable. Throughout the dialogue, my mother, speaking in articulate though heavily accented English, was heroically self-controlled. In viewing her testament, I was not.
My mother lived each day as if it was her life-affirming responsibility to do so, and shared her bread with others in the camps. I did not hear that from her; I heard it from one of her fellow survivor "sisters" with whom she continued to stay in touch. That was so indicative of my mother's modesty.
She'd relate to us that during those very difficult years of war and imprisonment, as she gradually lost everyone and everything, she did not pray for food. She didn't even ask for life. She prayed, "Mir zohl nor bleibben bah der emunah… (which she pronounced eminah) — Enable me to continue to believe."
We all have our routines and, especially as she aged, my mother had hers. After she woke up each morning, she'd count her "stock," naming each and every child, their spouses, children, grandchildren, and great-grandchildren. She knew and loved them all. And they, in turn, loved her.
I often reflected that we were truly blessed in that at the end of her days, my mother left us; she was not torn from us. As I watched her coffin being carried on the shoulders of her grandchildren, I felt that this unique privilege was her ultimate revenge against Hitler. Blessed with 15 grandchildren — 12 grandsons and three granddaughters — my mother established her own "shivtei Kah."
So my mother counted. Counting is the ability to enumerate, using digits to accumulate and define sums. Some people are satisfied with what they have; others never will be. My mother was of the former. She never expected more. We were raised with the mantra, "Kindleiben, s'kimt eich nisht — My dear child, stop living as if you are entitled." (Okay, that was a loose translation….)
There were three distinct elements that were part of my parents' Pesach and Seder table rituals every year: The first was the navy, leather-bound Haggadah that had been a gift from one of my mother's survivor friends; the second was my mother's Adwe lipstick, which she'd dutifully pack away right after Pesach along with the dishes, pots, and pans; and the third was a small sterling silver cigarette case that contained two ration tickets from the third of the three concentration camps where she was interred. That holder, which held the items that bore witness, she'd put in front of her place setting next to her Haggadah. One represented imprisonment, the other freedom. Without saying a word, this was a statement for eternity.
In her responses to the questions Dr. Rabinsky gently asked, my mother shared that she had been imprisoned in three different concentration camps — Plaszhov, Radom, and Buchenwald — spending nine months in each. When Dr. Rabinsky asked how she managed to survive, my mother stared into the camera and, with penetrating intensity, responded that she felt she had been rewarded for those three periods of time by having three children, each of whom she carried for nine months.
My mother, who stood at four feet, 10 inches (maybe) in her stocking feet, gave birth to three daughters who, as adults, measure five-foot-eight, five-foot-nine, and five-foot-seven, respectively, yet this petite giant towered above us all.
A different counting indeed…
(Originally featured in Family First, Issue 795)
Oops! We could not locate your form.
>