| Inner Workings |
My Dream Job: Meet Galit Winer of Kidichic
| May 22, 2019
Business shouldn't make you feel comfortable. When that happens, you get complacent and lose focus.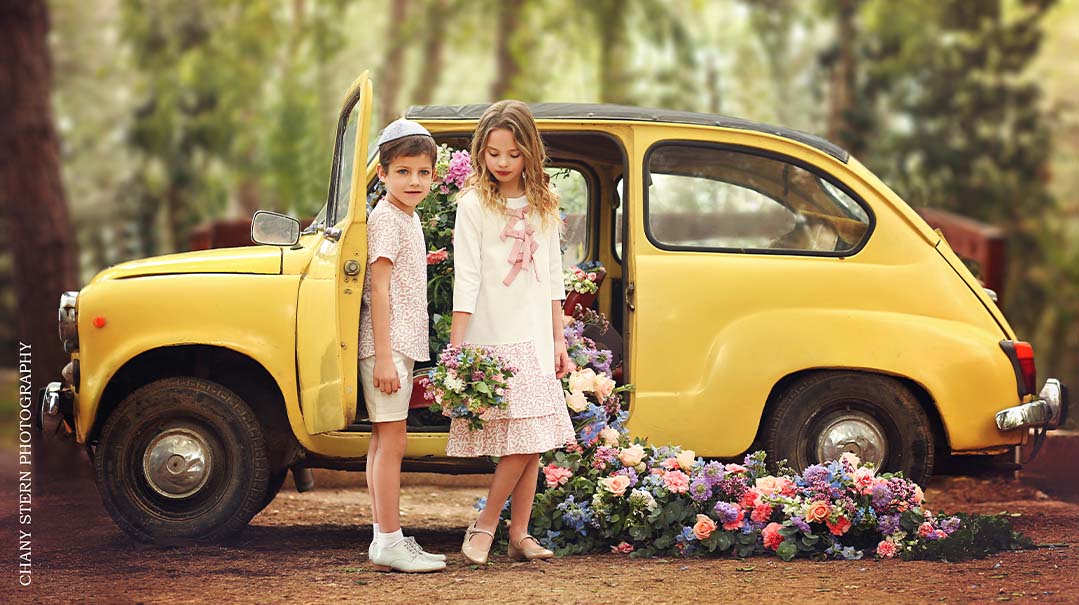 Kidichic is most known for its affordable and stylish children's clothing. Originally developed in Israel, the company has seen rapid growth in America — opening six stores and an outlet store upstate for the summer in less than five years. It has also cultivated a community of over 23,500 followers on Instagram as of press time, no easy feat these days. So what makes Kidichic so unique?
On a windy March day, I battled the traffic into the city to an incredible office space in Midtown to meet Galit Winer, who, along with her husband, Yitzchok, runs the US division of Kidichic International. She shared the company's journey from its humble beginnings as an Israeli clothing brand to what many people have called "a revolution in children's wear."
Can you give our readers a bit of a backstory? How did the Kidichic opportunity come your way?
Most people don't realize that Kidichic is an Israeli brand. It ended up in the hands of an Israeli businessman named Kobi Binet and his partners. About eight years ago, I was working for my parents' jewelry company and Yitzchok was selling within the wholesale Judaica industry. We met Kobi through Yitzchok's business partner at the time and were given the opportunity to bring Kidichic to the US market.
At first, we didn't know how Israeli fashion would be accepted in American communities. But we felt that there was a serious hole in the availability of affordable, adorable children's clothing in modest styles for younger and older kids. With that in mind, we dove into Kidichic head-on.
We decided to start with a pop-up shop in Lakewood before Pesach that year to test things out. People were over-the-moon excited. They were standing there thanking us profusely for bringing them such great clothes at such good prices. They could now afford to dress their whole families.
After that, we established a permanent location in Lakewood and opened a second store in Flatbush. We were so lucky to get the space we have. I remember asking someone, "What kind of location is Coney between J and K?" and she was like, "Are you kidding me?"
After both of those locations were set, we developed an overstock problem due to a situation with a wholesale customer. We could have taken a loss, but instead we decided to open two new stores, one in Boro Park and one in Monsey. So we went from two to four stores quickly. The next year, Kidichic opened two more locations, because of the high demand, in Cedarhurst and Williamsburg, making six stores in total.
We do all in-house designing with our two other brands under the Kidichic umbrella — Melange and Hadas. Each of our three labels has a distinct look, ensuring that everyone finds something they love. Now that we have multiple stores, we really try to cater to each community's modesty standard and style. We do all the designing in-house and use our own manufacturers, which enables us to have control over the quality and pricing as well.
When we look back on our growth, we realize how lucky we got and now enjoy giving back to our various communities any way we can. We donate older styles to tzedakah organizations as well as to private clothing donations. The Israeli company does the same.
Wow, that's some story. What are you most passionate about, and how does it translate into your business?
As a little girl, fashion was always my thing. I was the only girl in my family, and my mother and I both loved clothes. She's still a big inspiration to me — she taught me how to be trendy and classy at the same time. When I worked for my family's wholesale jewelry business, my father taught me sales and marketing techniques. So when this opportunity came to us, it was a no-brainer. We're doing what we love every day and are so grateful to Hashem for our mazel. We live our lives and run our business with that in mind.
How will you know when the time is right to open your next store? What factors come into play when determining which location to pick?
We're always looking for new opportunities, but we want to do it right. The options at the top of our list now are Crown Heights, Miami, Chicago, Baltimore, Cleveland, Mexico, Australia, London, and LA.
We know it's time to expand when we feel comfortable and are in a good place with our business. Business shouldn't make you feel comfortable. When that happens, you get complacent and lose focus.
We determine where to go next based on the size of the Jewish population in that location, and if we feel that there is a need that we can fill. The ultimate goal is to have a store in each major Jewish community and to continue to reach others by expanding our website.
If someone is looking to open their own retail store, what should they expect?
Retail can be hard! A job like this needs constant work and focus on improvement. You have to be patient and take the time to learn what your clientele wants and needs — what works in one place may not work in another. It's vital to maintain communication with your customers and to have an amazing staff who understands your mission. You can never just sit back and watch. When you finally get it right, something will change.
How do you deal with customer service issues?
We love our customers, so working with them is one of our top priorities. As we grow, it gets more challenging, but we take every comment and suggestion seriously. During the holiday seasons our stores and website are extremely busy, so we instruct all our brick-and-mortar locations to first take care of customers that are physically there. Anyone calling our stores for sizing or style inquiries is instructed to reach out via Instagram, where I personally take care of them.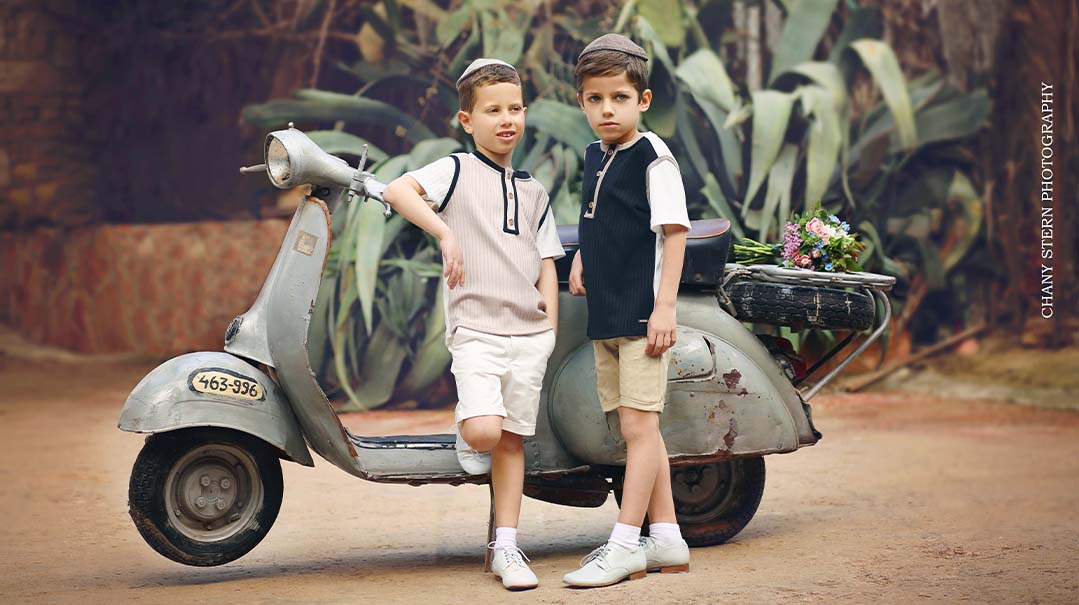 How do you manage it all?
Definitely not on my own! We have an incredible team and staff that oversees the day-to-day operations so my husband and I can focus on the growth and development of Kidichic as a whole. We have managers who take care of things like hiring, warehouse management, and buying. As the company evolved, we hired as we needed. We didn't make a business plan — sorry, Abbey. It's Israeli style. (Laughs)
You guys need a business plan! Okay, in all seriousness, what's your daily life like, both for you and your husband?
We're a team, and we each have our own place and responsibilities within the company. It does get busy. During the busy seasons, my husband walks in at 10:00 at night, eats supper, then goes back to work on the computer, and falls asleep on the couch. I'll usually go to sleep at 2 a.m., after I've taken care of work, family, and personal stuff. It's hard, but we love what we do.
It's very important to make time to enjoy life, whether it's a date night or traveling with the kids. I make time to say my Tehillim and a portion of Tanya every day (I'm not Lubavitch, but I'm in a group of ladies who says a part every day). Most of the time, we still have a formal supper where we all sit down together as a family. During busy seasons, it's a little harder, but we still try to make time to put down our phones even for a few minutes. We're so lucky to have Shabbos, where we can catch up on everyone's lives.
I don't think I've ever been as busy as I am now, but I've also never felt more fulfilled. There's nothing more satisfying than seeing what Kidichic has become. It gets hard, but my kids are amazingly understanding, and I'm lucky to have help at home.
Why do women say that as if they are apologizing?
I think we'd all like to do it all ourselves. I hate having someone in my space. The mother's guilt comes out a lot. But we figure it out. That's what life is about — the ups and downs of managing a business, along with trying to accomplish whatever we can in the amount of time that is allotted to us. I think if we're honest with ourselves about needing help and not feeling inferior because of it, we'll be happier.
Let's talk about your social media following. How did you get involved with it and build it up so successfully?
At first, I was much more behind the scenes in the company. Then I was looking for a place within Kidichic where I could be more vocal and connected, so I took over the Instagram account. After meeting Charlene Aminoff, CEO and founder of Gali's Couture Wigs, who taught me the ins and outs, I understood the power of social media. That was a turning point for me. Our Instagram grew quickly from 5,000 followers to 10,000 to 20,000 via content and giveaways.
Today, in addition to Instagram, I plan the content and media campaigns, oversee US photo shoots, and decision-making for future seasons, and conduct site visits to all of our stores.
What do you think contributes to your Instagram success?
I stopped looking for approval. I stopped waiting for people to tell me if something was good or bad — now I just do it. I had all these voices in my head bringing me down, but I'm not looking back anymore. I do what I believe in and continue to be genuine. I love the marketing and meeting new people that comes from social media.
Can you share a piece of advice for someone who's just starting out in the business world?
The best advice I would give is not to think too much. Find something you love and keep working at it. Stand tall, look ahead, and find your passion. We all have talents — find yours and use it to succeed. No two people are exactly alike, so what works for one won't necessarily work for another. Find that inner strength, and don't be afraid to make mistakes. The key is not being hard on yourself and to keep moving forward.
Abbey Wolin is the founder of her own eponymous hand-painted glassware company. She has amassed more than 14,500 followers on Instagram, and continuously empowers them with her stories, posts, and 30-day business challenge. As a result, she's helped more than 1,000 women grow their profits and spend more time with their families. Abbey lives in Passaic, New Jersey, with her husband and children.
(Originally featured in 2.0, Issue 3)
Oops! We could not locate your form.
>