| Moving Forward |
Moving Forward: Chapter 7
| March 11, 2020
"There aren't so many people like me around here and I'm looking to make a new friend"
M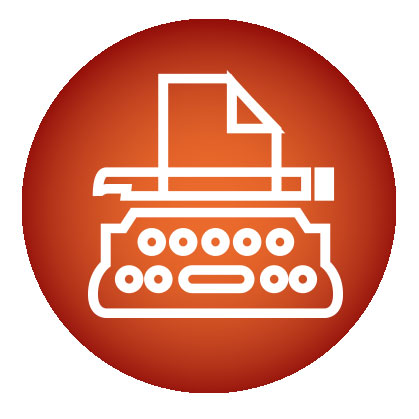 oving day was behind us. We'd waded through the myriad boxes and now could actually see our living room and dining room. I'd been too busy to even think about the many friends I'd left behind.
It was extremely special when one good friend added me to her list of weekly phone calls now that we no longer saw each other. Whenever any of my friends called, I felt so loved; it made me realize that our friendships were real and lasting.
I was still very lonely in my new community and really wanted to make friends. At the same time, I didn't have the energy to get out and start introducing myself. I tried calling a local Bikur Cholim in the hopes of volunteering and was told they would call me if they had a space to fill. I couldn't believe how in my old town I was the one making dozens of phone calls and arrangements every week for many families with medical issues and here I was a no-name on a waiting list.
The Yamim Tovim arrived. I couldn't believe we'd be spending our first Succos anonymously in our new town. I decided to go to shul on Simchas Torah, if only for the sake of the children. We packed ourselves up, took some treats, and went on our way. I didn't recognize anyone in shul. Back home, I'd known everyone. Simchas Torah was the highlight of our year. And now, I just felt so alone.
I turned to my daughter who was sitting there looking quite unhappy. "Would you like to visit a different shul?" I asked. She looked at me and said, "I want to go to Ner Yosef."
Oh. That was our old shul. She was missing her former life as much as I was!
Suddenly, the woman sitting next to me turned around. "You must be the new neighbor my kids have been talking about. Are your boys in Yeshivas Toras Avrohom? I was so happy when I heard you moved in. There aren't so many people like me around here and I'm looking to make a new friend."
Oh, no, I thought. I'm so not in the mood. I'm stuck in my own quagmire of loneliness and you want me to befriend you. I wasn't very forthcoming and gave her one-word answers. The next morning, as I was sitting in my own corner again, a woman approached me and started talking. She began telling me her personal story of divorce and subsequent remarriage.
I started wondering if perhaps I ought to change my attitude and try to be a bit friendlier. I vacillated back and forth, one day going all out to try and be friendly and introduce myself to other women, and on other days having no strength to say hello to anyone new. On one of my down days, a woman who looked familiar stopped me on the street and said, "You must be new here. What's your name?" Her smile was so sincere and her tone so welcoming, I felt myself enveloped by her warmth.
I remembered one of my favorite teachers telling me, "When things don't go your way and you feel that the story of your life has been completely rewritten, you have two choices. You can be miserable, protesting and complaining. Or you can choose to accept and be happy."
I knew my attitude was not only affecting me, but my family as well. I resolved to push myself beyond my comfort zone and ignore the fact that not everyone in this new city was used to saying hello to new faces. I began to introduce myself to more and more people, and began to experience the happiness it generated.
I also decided to try and put together a shiur in my home for my immediate neighbors. I went around the block and knocked on many doors to get a group. At some point, I felt very self-conscious. I shared this with some of my new neighbors, wondering what they thought of my unusual behavior. I was quite surprised to discover that even those who had family nearby were enjoying the camaraderie they were experiencing with the fellow shiur attendees.
After a particularly inspiring shiur, one woman shared her personal reflections. "Estie," she admitted, "I have six sisters who all live within 20 minutes' drive from here. But I don't remember having as enjoyable an evening as I had tonight in many years."
It became clear to me that the need for connection is universal.
to be continued...
(Excerpted from Family First, Issue 684)
Oops! We could not locate your form.
>