| Screenshot |
Moving Day | December 21, 2021
By the time you read our next edition, we will have moved to a brand-new office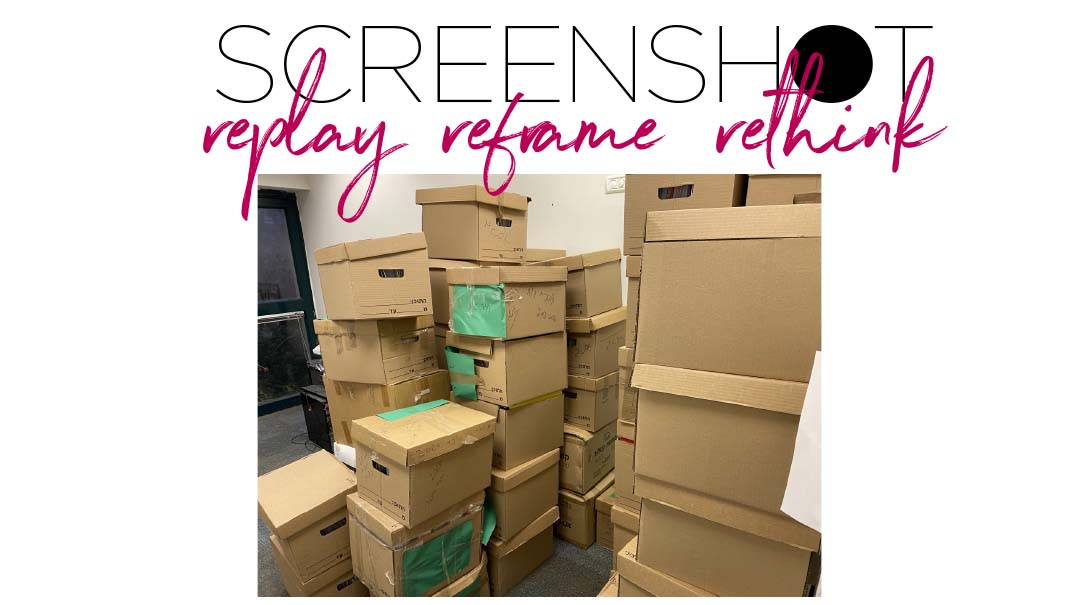 W
e're producing this week's magazine under interesting circumstances.
Stacks of cardboard boxes perch in various rooms of our office. Big signs are plastered near the entrance: to toss, genizah, to bring. A massive collection of magazine archives is piled in the hallway.
Moving day is coming.
Our current headquarters are the fourth that I remember working in. The previous office was just down the block in Jerusalem's Har Hotzvim high-tech park. When that building was demolished to make way for an office tower, we moved to temporary quarters in the basement of a nearby building.
The staff worked hard to set up a neat, organized, and hospitable environment. The décor is the classic Mishpacha red and gray. The rooms are clean and comfortable. There's music playing and cheerful signs on the walls. There's a proper conference room with a massive screen and an archives room for bound copies of previous issues. The kitchen is fully stocked with microwaves, sandwich makers, the inevitable Israeli salad-making equipment (cutting boards, knives, olive oil, and lemon juice) and coffee staples.
There are no soaring views here, no expansive spaces, but it's permeated by a productive energy and a hum of creativity. Most of all, it's filled with an intangible but undeniable team spirit — that aura generated when people work together with dedication to bring readers a weekly dose of uplift and connection.
By the time you read our next edition, we will have moved to a brand-new office on the eighth floor of a modern building in Givat Shaul. We've gotten instruction sheets for the move — how to pack, what to pack, how to label our computers (though in all honesty, our amazing logistics manager and a moving company are dealing with most of the headache). Some of us have seen the floor plans for the new office, and a few lucky ones have even gotten a tour of the sun-drenched rooms, the huge windows, the team-friendly layout, the generous workstations and inviting kitchens.
Moving means lots of changes — changes to our schedules, our commutes, our babysitting arrangements, and daily routines. Change, even for improved circumstances, isn't always easy.
This is the office where we stayed late, working until 11, 12, 2, and even 5 a.m. as we produced our Yom Tov mega-editions. This is the place where we processed huge celebrations like the Siyum HaShas and enormous losses like the Meron tragedy, working through personal emotions while moving material through the production channels. This is the place where we experienced what it means to be an "essential industry" during the Covid lockdowns, where a tiny team of just ten employees came in masked every week to send a remotely generated product to print, working through silent, creepy nights in an otherwise empty space.
Environment does affect output. Our new space, with its bright windows and beautiful view, will surely spark a burst of creative pursuits and a flow of vivid ideas. But even as we leave our cozy basement office for a soaring new space, we're taking along the most valuable thing we have. A team ethic isn't as tangible as furniture. But there's no denying that its impact is infinitely more potent than any brick-and-mortar habitat.
Shoshana Friedman
Managing Editor
(Originally featured in Mishpacha, Issue 891)
Oops! We could not locate your form.
>