| Windows |
Mother for Eternity   
| May 23, 2023
 

The eternal words of Rus the Moavis reached down through centuries of mother-in-law/ daughter-in-law dynamics to guide me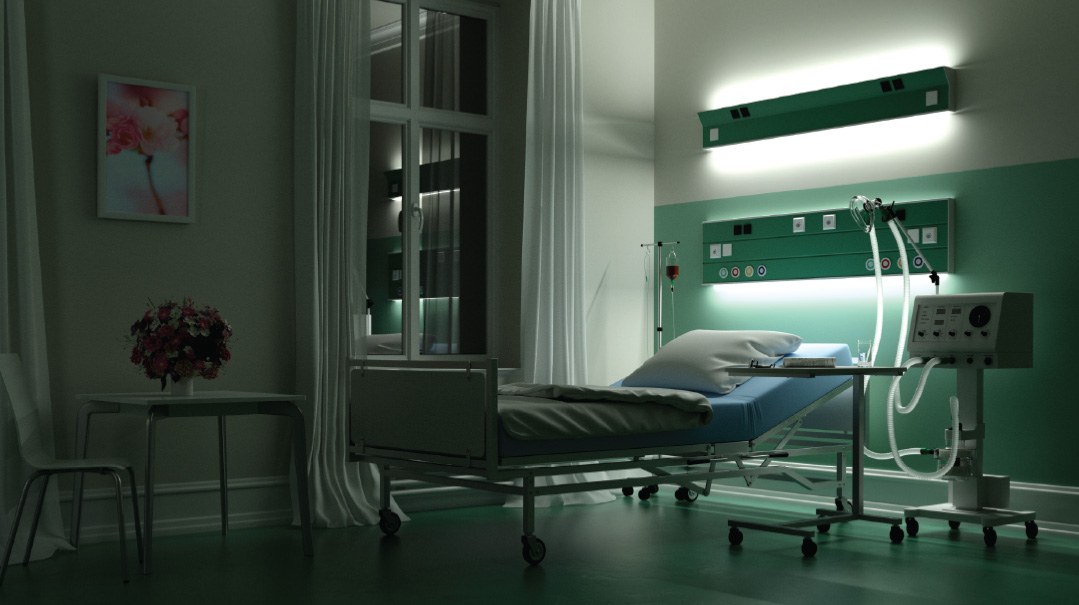 "HI, Mom, we're here."
It was Erev Shabbos, and my husband, Uri, and I had tumbled straight out of Newark Liberty International Airport into the alternative universe of the hospice ward of Sloan Kettering with our few bundles. We were visiting my mother-in-law, giving my overworked siblings-in-law a desperately needed break.
"Hey, is this your biggest dream, or your greatest nightmare, to be roommates with Uri and me for the next four days?" I asked my mother-in-law.
They say every joke has a little bit of truth in it.
My mother-in-law smiled. We'd gotten the heads-up that she wasn't speaking much these days.
Mom gave us the once-over from her hospital bed. "Uri, your shirt is kind of wrinkled, can you tuck it in?"
Even in her weakened and vulnerable state, even though she was a great-grandmother and he already a grandfather, it took microseconds for her to reaffirm the hierarchy: I'm your mother.
"Sure, Mom," he said, and made a beeline for his tefillin.
"How are you feeling today?" I tentatively asked her.
"I want to die. I just want to die." Her piercing gaze seared my heart.
"Okay." Help, panic, deep breath. Now what do I say? Just meet her where she is, I told myself.
Where you will go, I will go. The eternal words of Rus the Moavis reached down through centuries of mother-in-law/ daughter-in-law dynamics to guide me.
"So you just want to die?" I willed my words to soften the raging pain.
She paused, her noble features shining through, despite the ravages of her disease. "Joy, Hashem has given me a good life, a very good life, but now I'm ready to go."
Her eyes pleaded with me to understand.
This from a woman who was the only member of her family to survive the Nazi beast, as a child no less! No matter what challenges Hashem put her through, she always persevered. She was a veritable champion of emunah.
"You've really suffered this past year," I said.
She looked at me, a drop of relief on her face. I understood her. And although I wasn't okay with what she was saying, I was trying to create a space of unadulterated acceptance.
The mission was so clear. This was all about her, not about me. I had to get myself out of the way for these next four days and make myself an open vessel so I could help her to the best of my abilities. Something only a daughter-in-law could do in this excruciatingly painful situation, something almost impossible for a flesh-and-blood child. The bond sealed ages ago in the womb was too strong to allow for that.
Good self-talk, anyway.
It's said that 40 days before an infant is conceived, a bas kol proclaims bas ploni and bas ploni will be mother- and daughter-in-law.
That's not exactly how it's written, but it's de facto pure and undiluted emes.
I truly believe I'm one of the luckiest daughters-in-law on the planet. Nevertheless, it wasn't always smooth going for us. We're something like chocolate and vanilla. Two great flavors, but not really the same. Or maybe it's closer to chocolate and teriyaki sauce — both necessary ingredients for a good party, but they don't like to hang out together.
There we were, Uri and I with the exquisite honor of bringing in the Holy Shabbos with our regal mother, her bed somehow morphed into a mechanical throne, or more aptly, a cage for the now docile lion queen.
Thanks to Rofeh Cholim Cancer Society (RCCS) and Bikur Cholim we had all our Shabbos needs neatly packaged, with such details as a small doily tablecloth and a tiny vase with a plastic flower. Everything felt unbelievably peaceful.
"Lecha dodi likras kallah." Uri softly sang the hallowed tune with yearning for the Geulah. His singing was weirdly juxtaposed with the nurse's voice as she read off the menu choices for the Italian patient crammed behind the clothy-plastic curtain next to us.
It sounded like fingernails scratching a blackboard.
"Pork chops and mashed potatoes?" the nurse sang as Uri sang.
Mom cringed.
"Or spaghetti with meatballs?"
Mom blanched.
"Pnei Shabbos n'kaballah."
"Ham and cheese?"
Mom laughed. She couldn't anymore. It was like this every night.
"Pineapple cake?"
Oh, just pick already.
"Strawberry jello?"
We were all laughing at this point. Really, there was no choice. When G-d gives you lemons, you make lemonade. That was one of the maxims Mom lived by.
That night, and every subsequent night of our visit, I was Mom's midnight guard, a small black recliner my respite, which of course I accidently tipped upside down, to her dismay, when I sat down in it. Uri slept in the well-maintained (bless their beautiful hearts) Bikur Cholim apartment.
We spoke softly through the night. Even though she hadn't talked much for a long while, wellsprings opened in her, and she started talking again as she tossed and turned. "Joy, did you know that it's so hard for me to ask anyone to do things for me? I hardly ask anyone anything," she shared with me deep in the night. So raw, so vulnerable, so sweet like honey. She'd rarely been this soft with me.
I sleepily nodded.
About ten minutes later, "Joy, could you please massage my back?"
"Of course." I jumped up out of the chair, understanding the sheer honor she was bestowing on me.
I gently placed my hands on her frail shoulders, my hot tears silently dampening my cheeks.
As my fingers slowly swirled, I felt the Divine Presence and a surreal connection with my mother-in-law. I felt healing light dancing through the decades, from the tentative beginnings when we first met through to the present. I felt old wounds, mostly self-created, basking in the light and disappearing.
I thanked Hashem for giving me the inner strength to be open to this transformative experience.
"Thank you, Joy. I think I'm going to try to sleep now."
Wow, what a gift. I was humbled.
The sacred space we shared that night is something I'll always cherish, something I access at will. Because that night, the gossamer threads woven 40 days before I was born tied me to her eternally.
(Originally featured in Family First, Issue 844)
Oops! We could not locate your form.
>