| Screenshot |
More & Different | December 20, 2022
Like any well-planned meal, the weekly magazine has several "courses"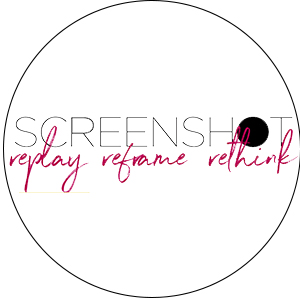 AT least two decades ago, a friend was discussing Shabbos meal planning with me.
"I need new ways to get in some variety," she said. "My in-laws recently came for Shabbos, and I wanted to serve an impressive meal. So I ended up serving potato kugel, lokshen kugel, apple kugel, even broccoli kugel. Everything was delicious, and I'm pretty sure they enjoyed it. But it was also so much of the same. It was more, more, more — but not enough variety."
I think about that conversation when planning our Yom Tov magazines.
Over the years, the Chanukah edition has grown from a slightly-larger-than-usual magazine to a hefty package worthy of the "Yom Tov" description. There are so many pages; how do we fill them?
When our editorial team sits down to plan this issue, the first thing we think about is "more." More content, more pages, more photo shoots to coordinate, more features to design.
But we don't limit the planning to "more." We've learned to expand our menu beyond kugel one, kugel two, kugel three, and kugel four. These days, along with the increased volume, we also think about "different."
Like any well-planned meal, the weekly magazine has several "courses." There's no better appetizer than your own voices in the Inbox — small, often-spicy offerings that stimulate discussion and thought. Then there are the well-seasoned opinion and news pieces in the front, the "meat and potatoes" longreads in the center, and the lighter, sweeter pieces toward the back (although this may be the only venue where kichels are still served for dessert).
Come Yom Tov, we try to bring new color, flavor, and texture to those courses. First we get a general sense of how many content pages we'll be able to produce. Then we envision those extra pages and imagine how we can fill them with different types of reads, different formats, creative projects and pieces that combine for a varied reading experience.
We then guide our writers to play with new formats, or collaborate on projects, or try a different voice or style. It's not every week we can run a collection of first-person accounts united around a single theme; Yom Tov is our chance. It's not a standard occurrence for our writers to prepare for a piece by spending hours upon hours soaking up the nuances and untold stories of a single location. The extra pages also give us the opportunity to feature especially invested pieces about the world of Jewish music, sometimes with reader input, an added plus. And this Chanukah we feature a long and gripping true story told chapter-style, a treat that our usual page count wouldn't allow us to serve up on a typical week.
The quest for "different" continues with the design stage. Our creative director maps out a style and vibe for each piece and works with the design team to ensure that there's a wide variety of styles, fonts, and visuals. We check to make sure we're not overusing any set of colors, that each piece has its own feel and tone. We consider the overall effect of all those "looks" and how they will hit the reader piece by piece.
Then we send the package off to print, with the hope that readers will consume and savor it in the spirit it's been offered: a Yom Tov gift, a print celebration of a multi-dimensional dynamic, a textual experience bursting with the color and vibrancy and the varied flavors of this world of Yiddishkeit we share. And, of course, simply a great read.
With best wishes for a joyous Chanukah,
—Shoshana Friedman
Managing Editor
(Originally featured in Mishpacha, Issue 941)
Oops! We could not locate your form.
>