| Metro & Beyond |
Monsey Residents Reel from Vicious Attack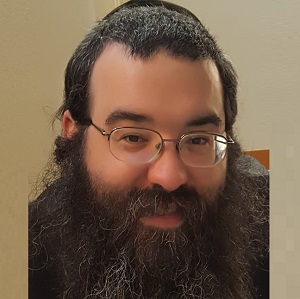 | January 1, 2020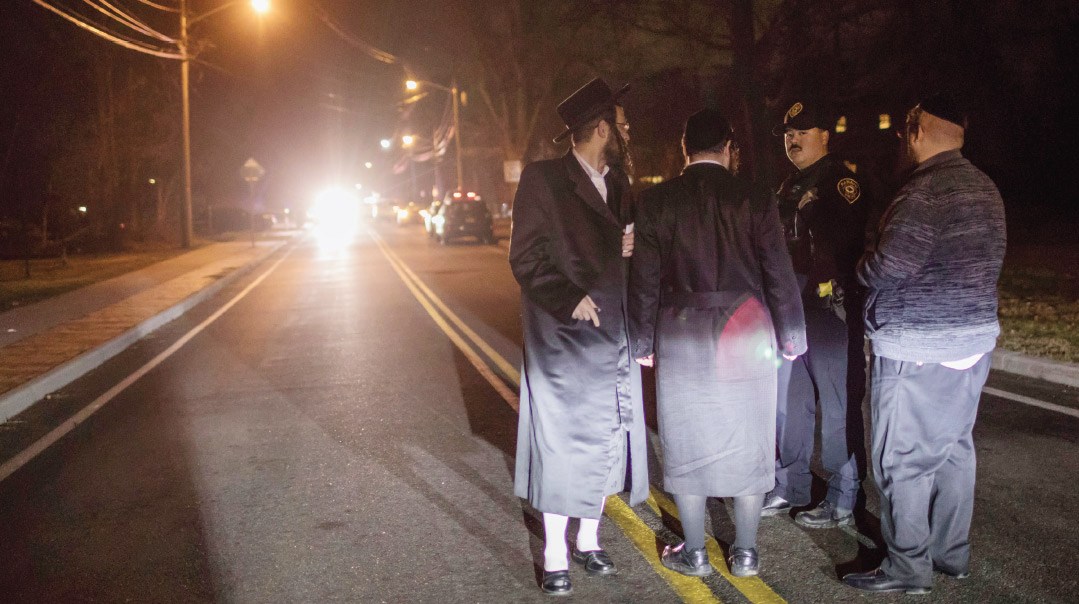 Photo: AP Images
New York's Jewish community has been more tense these past two weeks than in a generation, with people being randomly assaulted and taunted on a daily basis.
It was on this backdrop that an African-American man stepped into the home of a rav in Monsey and proceeded to stab people who were there to attend a Chanukah licht event. Five Yidden were hospitalized in stable condition, though one was listed in critical condition.
The attacker, wielding a machete, entered the home of Rav Chaim Leibish Rottenberg, known as the Forshay Rebbe, at about ten o'clock on Motzaei Shabbos and began stabbing. A member of the kehillah, Elya Glick, lifted a small table and threw it at him, disorienting the assailant long enough to chase him out. The suspect attempted to go into the Forshay shul next door to continue his stabbing spree, but those inside bolted the doors.
The attacker then fled in a silver car, but not before he ran back to the rav's house and yelled at Glick, "Hey, you, I'll get you!" He was captured by NYPD officers in Harlem, about a half hour away from Rockland County.
The attack caps a week that saw a record nine anti-Semitic attacks in the five boroughs. And it comes a month after a still-unsolved incident in which a Jewish man was nearly stabbed to death in Monsey, and two weeks after the Jersey City terrorist attack that killed three people.
The new feeling in New York's Jewish neighborhoods, which until recently had been considered the safest in the city, is apprehension and anxiety, as parents wonder what to answer children who ask about their safety. While Governor Andrew Cuomo and Mayor Bill de Blasio tweeted their solidarity, and the mayor promised to beef up patrols around shuls, the new conversation topic among children is how many police cars they can spot.
Hovering above this strained atmosphere is a law going into effect January 1, which bars judges from holding suspects on bail for a variety of crimes, including assault as a hate crime.
Prosecutors have already begun implementing this legislation, despite a consensus among the state's law enforcement agencies that it will cause crime stats to rise dramatically. Already, a female who slapped three Jewish women in Brooklyn last week has been released without bail.
Members of the Monsey community wondered about the statement by Rockland County Executive Ed Day, whose own harsh rhetoric against Jews is seen as contributing to the hate. Day condemned the "heinous attack," but did not mention that it targeted Jews. His police chief said there was insufficient evidence to show it was a hate crime.
The FBI arrived at the scene early Sunday, and the NYPD's hate crime task force said it was closely following the investigation.
The quick arrest allayed immediate fears in the community, several local residents said, but the escalation in anti-Semitic acts is spooking them.
"Any suggestions," asked Shoshana Bernstein, who lives nearby, "on how I tell my 11-year-old son there was a stabbing around the corner, without shattering his innocence?"
(Originally featured in Mishpacha, Issue 792)
Oops! We could not locate your form.
>