| On your Mark |
Meet Toby Eisenreich | April 26, 2022
Toby Eisenreich gives designer duds a new lease on life — and greater purpose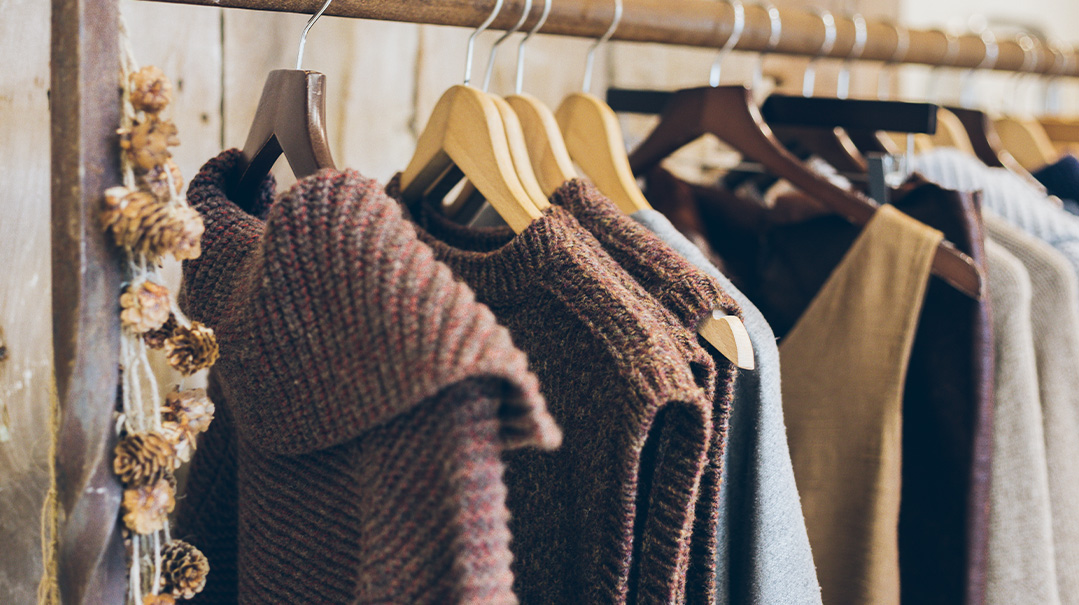 Toby Eisenreich opened Give Get Give, a "consignment shop with heart." Give an item to be sold to an eager buyer, get half the profits, and give the other half to tzedakah. Win, win, win.
I live in Brooklyn, and have a penchant for style and fashion, in addition to a degree in marketing. I married young, had my oldest at 19, and today I'm a proud mom and grandma. Give, Get, Give is a new initiative of mine, a "consignment shop with heart" that opened two months ago. I'm enjoying devoting my time and styling skills to a project that means so much to me.
Remembering My Hero
My father passed away from a stroke during the height of Covid, and I didn't get to see him those last few weeks. They weren't allowing visitors into the hospitals, and I feel the loss of that last goodbye so strongly.
My father was a special man, and an amazing father and grandfather. He never missed a minyan, went to a shiur every day, and truly personified the mitzvah of hevei mekabel es kol ha'adam b'sever panim yafos. He had a great smile and made everyone he met feel like a million dollars.
He also enjoyed snagging a good deal and got a kick out of getting quality for almost nothing. I don't take after him in that respect — I don't mind paying top dollar for high quality — but we were very close.
I've done a lot l'illui nishmaso. We published a book, The Traveling Smile (Achai Publishers), a whimsical children's book about a smile that travels, passed on from person to person, depicting the simple power of a smile. The illustrator dispersed smiley faces throughout the book that kids love to find.
We also donated ten pairs of tefillin a month for those in need, and last year, I went through my closet and sold a large quantity of clothing I was no longer wearing via a consignment service and donated the proceeds — 50,000 dollars — to an orphanage in Israel, Boneinu uBenoseinu, run by Yankel Lazer Shisha.
I wasn't happy with the consignment service. They didn't value the items properly — they sold a skirt worth a few hundred dollars for thirty-five! — and they took 50 percent as payment. So when I had another batch of clothing I wanted to sell, I decided to take it to the masses. I posted on social media to see if anyone would be interested in buying some of my clothes, and people started messaging me saying they'd join me in a yard sale.
I realized I could do things differently. Why pay a service to sell my things and pay them 50 percent when I could do it myself and give 50 percent to tzedakah? And that's when the idea of Give Get Give was born.
From Boring to Boutique
Things went really quickly from there. I don't know if I'm always so impulsive, but this whole endeavor was clearly bashert. Someone texted me about an available location on Nostrand Avenue in Brooklyn, and we went down to see it. It was a boring dental office, but I could see it had so much potential, and I signed the lease on the spot.
The place needed a paint job and some decor. My assistant Debra and I sat there hole-punching curtains to hang on rods as dressing room doors! We transformed the place practically overnight — and a boutique was born.
How It Works
We have different drop-off locations in Monsey, the Five Towns, and other neighborhoods, but most of the items are brought to our Brooklyn storefront. Customers will find Louboutins, Prada sunglasses, Chanel slides, Jimmy Choo pieces, Valentinos, Missoni dresses, and more.
I accept quality items in good condition that I think will sell — things that are current or classic. To set the prices, I calculate what it costs new, how old it is, and what condition it's in. I also do some Googling to see what it's selling for elsewhere. We have a huge range of prices.
At the end of each month, sellers come in to get their money; we give them half of the profits, and we give the other 50 percent to tzedakah. We post on social media, asking where people think the money should go.
Last month, we wrote out checks for $20,000 to organizations like Bonei Olam, Tikva for Ukraine War Relief, Hatzalah, Tomchei Shabbos, and Misaskim. Our newest development is to pick a single cause each month, and donate all the proceeds to them. This allows me to give a tax-deductible receipt to the sellers.
Recently I was in Miami for two days on a whirlwind trip, and a woman reached out to say she wants to donate items l'illui nishmas her father. I told her I understood her; I felt her pain. When I flew back to New York, I had a suitcase filled with her shoes to sell.
Here Comes the Bride
Usually we carry things like jackets, bags, shoes, etc. But this month we did a bridal gown pop-up shop, with all proceeds going toward Simchas Mayer, the fund set up in memory of Mayer Weiss, a young man who passed away mere months after his wedding. My son was good friends with Mayer and my daughter is married to a relative of his. He was a special neshamah who got great pleasure from the mitzvah of hachnassas kallah.
The gowns we received are spectacular, spanning from off the rack to exclusive designer, including Monique Lhuillier, Oscar de la Renta, Vera Wang, and Gemy Maalouf among others, ranging from around $1,000 to $15,000 pieces. Most people donate with the give, get, give model, but every now and then we'll have someone say, "It was really just sitting in my closet, please, give all proceeds to tzedakah." Am Yisrael is truly special.
In just one week we raised $15,000 for Simchas Mayer; that money will be used to help chassanim and kallahs with the basic wedding necessities that so many of us take for granted. A sale like that reminds me of how easy — and fulfilling — it is to make a difference.
My Dream
I know so many people who are ill and in need of yeshuos, may Hashem send them soon!
What's in My Purse
Wallet, sunglasses, cell phone. I love to shop, but I'm a minimalist at heart. No lip gloss or extras in my bag!
Do It Yourself
To someone thinking of opening their own Give, Get, Give, I'd say go for it! The market's perfect now for vintage shopping and it's such a wonderful way to give tzedakah.
(Originally featured in Family First, Issue 790)
Oops! We could not locate your form.
>