| On Site |
Making the Cut | July 25, 2023
"Guys in yeshivah started asking me for haircuts, and I gained a reputation for being good with a scissors and a trimmer"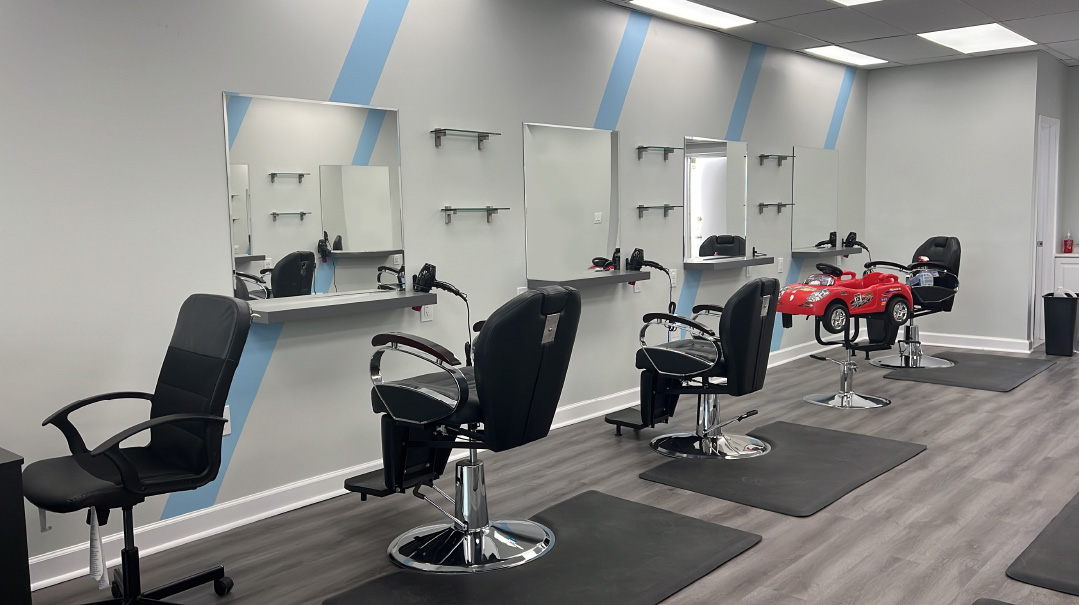 Ahron Reznik, owner of Mr. Clipper South, one of Lakewood's first-ever Jewish barbershops, started giving haircuts when he was just 12 years old.
"Growing up in Fallsburg, there were no barbershops, so I started practicing on some brave friends and family, and I realized I had a knack for cutting hair," he says. "Guys in yeshivah started asking me for haircuts, and I gained a reputation for being good with a scissors and a trimmer."
The father of one of his yeshivah friends owned a big barbershop in Lakewood, and Pesach bein hazmanim, when Ahron was 18 years old, his friend got him a job there for the busy Yom Tov season. After Pesach, he went back to yeshivah, but the following Pesach, he was back at Mr. Clipper — and has worked there ever since.
Three and a half years ago, when Ahron was just 23, he and a coworker bought out the business, and now each manages one of the two Mr. Clipper Lakewood branches.
ON BUYING OUT THE BUSINESS WHERE I WORKED 
I was wondering if that would affect my relationship with the rest of the staff, who used to be my coworkers and are now my employees. But the relationship has only gotten better. We're all great friends. We do Shabbos meals together and help each other out if someone needs something, even if it's at one in the morning.
ON WHY I LOVE MY JOB
There's an amazing atmosphere at the barbershop that never gets old. There's always a new face, a new head, a new conversation. You know they say if you love what you do, you'll never work a day in your life? It's fact. And yes, a barbershop can get stressful, especially during busy season, but we try to always keep things positive and under control.
ON OUR SEASONAL ADJUSTMENTS
The haircutting business sees seasonal peaks and dips, and so we're staffed accordingly, with extra staff on hand during busy seasons. Pesach is our busiest time — I can work 16-hour days, but I can't say I ever burn out. I wear comfortable shoes and stand on an anti-fatigue mat. Of course, during Sefirah and the Three Weeks, the shop is closed, but we will try to accommodate customers who need an unexpected, halachically permitted haircut, like for a bris.
ON HOW IT LOOKS FROM MY VANTAGE POINT
I try to give customers what they need, and sometimes that goes beyond a haircut. Mothers sometimes bring kids for haircuts as one stop on a long list of errands. Sometimes they're on their way out to eat or have just finished. Either way, I try to assess the situation, taking in the family dynamics. I'm outgoing, so I can make my haircuts very entertaining, but if I sense friction between the child and parent, or a difference of opinion between a husband and a wife, then I do my best to keep things on an even keel. I always say, in this business, I'm really a therapist who gives haircuts on the side.
ON MY YOUNGEST CUSTOMERS
Our clients span all ages, from older men just looking for a trim to shy three-year-olds with a head of blond curls. I feel particular gratification in giving my toddler customers as pleasant an experience as possible. You don't get a second chance to make a first impression, so I put in every effort to make sure a boy's first haircut is associated with fun, laughter, and calm. I try to get into the kid's mindset, because they're often scared or nervous — will a haircut hurt? I also do my best to reassure nervous moms, who sometimes panic at the idea that their baby is growing up and might be afraid that he won't look cute anymore.
ON HOW I ADVISE EMOTIONAL MOTHERS
Don't put anything in their hair after their bath — I need to see the natural hair after it dries. And don't worry, I'll bring everything from mitzvah notes to prizes. You just bring the tissues and the boy.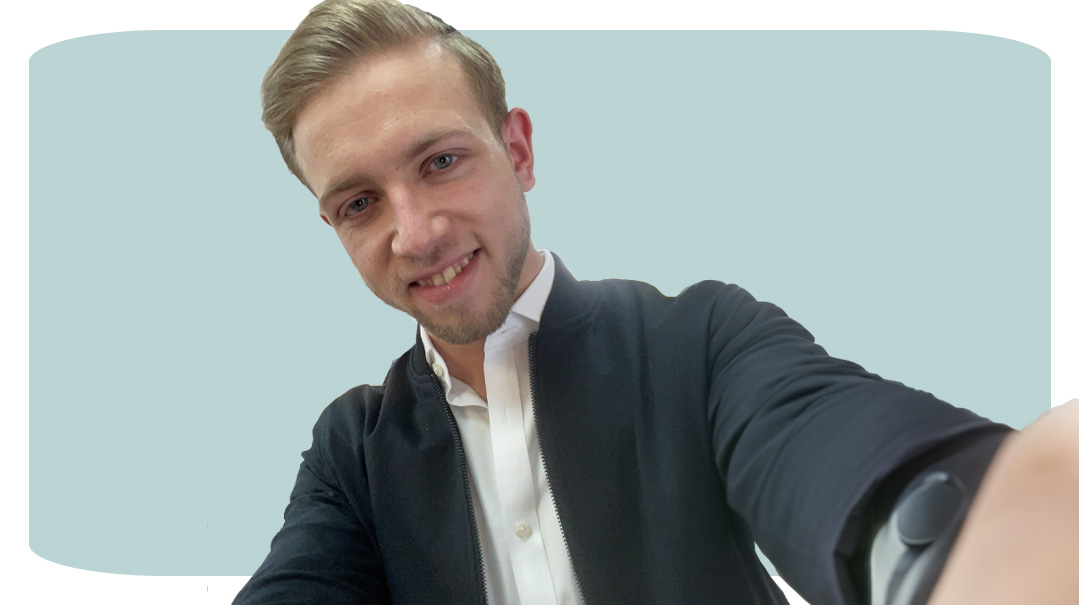 ON WHEN IT'S MORE THAN A HAIRCUT
There was a teenager who came in with his father. The boy wanted a cool hairstyle, but his father wanted him to get something more toned-down. I gave the boy a haircut that was somewhere in-between. At the end, I watched the kid get off the chair while blinking back tears.
I told the father, "If you let him get the haircut he wants, he'll get it out of his system. Within a couple of years, he'll be asking for a normal style." The father accepted what I said and told me to give his son what he wanted. A few months later, the same boy came in asking for a regular, yeshivish haircut.
ON HOW I CALM DOWN A NERVOUS THREE-YEAR-OLD
I have lollipops, a special race car upsheren chair, and the Twins from France and Uncle Moishy. For the parents, I have photos and reassurances. There's nothing like showing the little boy the mirror for the first time, and the child's face fills with wonder. Is that really me? Once a kid actually fell asleep when I was buzzing him.
I also make house calls, bringing the lollipops with me. Before I leave, I'll even write them a mitzvah note for their teacher. I'll never forget the first time someone asked me if I do upsheren house calls, I reassured him that I did. It was only later that I admitted it was actually my first. He still comes back, though, and we laugh about it.
That said, I always prepare for the worst — I've had to hold kids down while they scream and kick at me, but hey, in the end, we got those curls.
Still, not too much fazes me. I'm an easy-going guy and I think that helps. I also try to validate them: "Uch, it's so annoying, right? It's so hard to stay still…" and they calm right down.
I try to go with the mother when it comes to upsherens. She's the one emotionally invested, and if she wants the hair longer, if she's not ready for him to look so grown up yet, I'll leave the hair longer and figure they can always come back the next week to tweak it.
ON MY PERSONAL LEARNING CURVE
To all the 12-year-old dreamers out there: Just remember that everyone starts somewhere. Learn somehow, just keep practicing, try to understand what your customer wants, and do your best to deliver. Six years ago, on my second day as a barber, I accidentally gave a customer a bald spot. Another barber fixed it up, and the haircut ended up looking okay. At the end of the appointment, the client gave me a $10 tip, saying, "Everyone is human." The next time this client came, he waited for me to cut his hair instead of using the other available barber.
Remember, every mistake is a learning experience. One Lag B'omer, I had customer after customer coming in, asking me to take off their Sefirah beards. So when another customer sat down and asked me to do his beard, I thought he meant to take it off as well, but all he wanted a trim. I felt terrible, but he understood. It was such a crazy time. Yet now, I double- and triple-check all instructions. I leave no room for careless errors.
(Originally featured in Mishpacha, Issue 971)
Oops! We could not locate your form.
>