| Windows |
Making Pe$ach | March 10, 2021
"Sorry," said the friendly, helpful, knowledgeable sales rep. "Four-year-olds don't wear navy leather shoes anymore"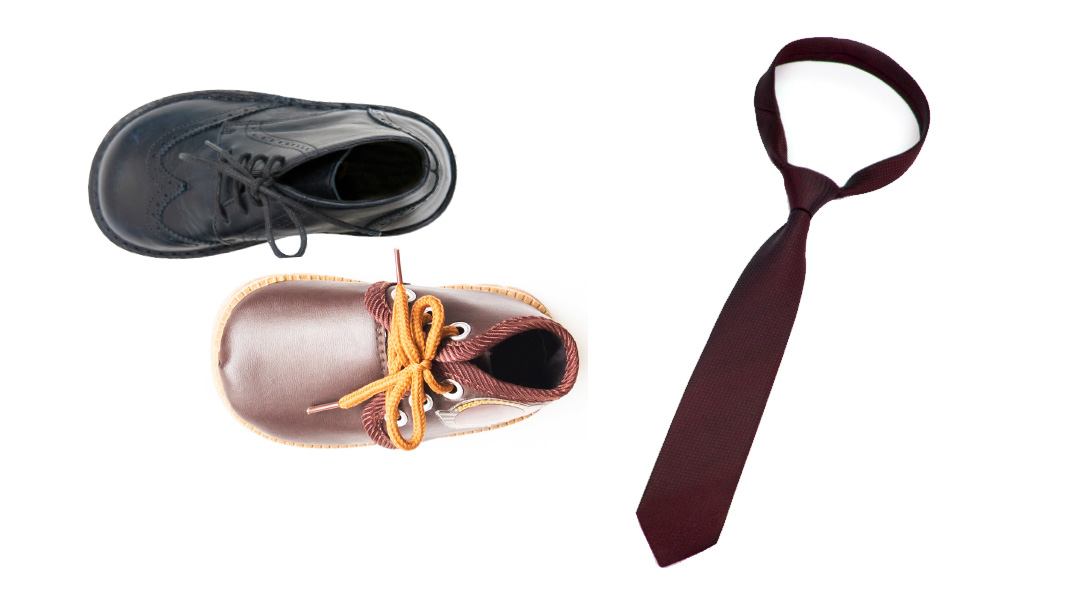 I know why making Pesach is so expensive. It's because of the shoes.
I went to the shoe store today to buy Shabbos shoes for my boys, Yoni and Danny. Danny also needed weekday shoes.
The friendly, helpful, knowledgeable sales rep measured Danny first and Danny, who's six, showed him which shoes he liked. Now, the "in" shoes for boys his age are pointy leather Venettini shoes with a double buckle. But he wanted a square-toed clunky Florsheim shoe with Velcro. They were $50 (FIFTY) dollars less than the Venettini ones, but they were ugly.
I bought them anyway. (Good choice, Mom.)
Then we did weekday shoes. His New Balance sneakers (only $35, but second pair for the year) were in shreds. He picked Geox shoes for $75. I didn't mind (too much) because I knew they would last him through the summer.
We moved on to Yoni. He's four. He needed Shabbos shoes. They showed me a million pairs — all dainty, girly, patent leather shoes in "pearl gray" and "robin's-egg blue." He was almost in tears. I was almost in tears. He wanted Shabbos shoes. Navy leather Shabbos shoes!
"Sorry," said the friendly, helpful, knowledgeable sales rep. "Four-year-olds don't wear navy leather shoes anymore."
"This one does," I said.
"You're crazy," he didn't say, but he looked like he was thinking it. Well, I thought it was crazy to buy pearl patent girls shoes for $105 and then fight with him to wear them every Shabbos. Instead I bought him navy shoes for $***. I happen to think they're cute. Not that that's relevant.
At that point the sales rep suddenly noticed Danny's old sneakers. "Oh," he said, "you don't really need new weekday shoes! You can just replace the insoles for $10."
"Huh?" I said. "What about the holes and stuff?"
"All the holes are near the top," he said, demonstrating helpfully. "If the sole is intact, his feet are protected."
I looked at Danny. He was already wearing the new Geox $75 shoes. And he loved them. And I'd told him he was getting them. And to be honest, his old sneakers are really kind of horrific looking. I mean, they had holes in them. But… the guy in the store is telling me I can save myself $65. Now what?
What would you have done? Tell me the truth.
I bought the shoes. Bad choice? I have no idea. The main thing is, I didn't tell my husband about the $10 option.
I figured the day couldn't get any worse, so I took Mordy, ten, to the suit store.
Now, this past Succos, I made a rookie mistake. I bought him a suit with only one pair of pants. A suit jacket can last a year (if he doesn't outgrow it), but a pair of pants ain't gonna last a ten-year-old a full year if he's wearing it 24 hours every Shabbos and Yom Tov.
They had asked at the time if I wanted to buy a second pair, but I said no. Like I said, rookie mistake. So now I was trying to buy another pair of pants to match the Succos suit jacket ($30 plus alterations), but of course it wasn't in stock anymore. So I had to buy him a new suit ($109) plus an extra pair of pants ($30, I learn from my mistakes) plus alterations ($40 per pair for waist, taper, and hem? Why so much? Was that a mistake?) plus a new tie ($15).
I'll spare you the part where he fell in love with a bright teal suit, and I thought we were just going to have to go home with nothing because I couldn't bring myself to buy a teal suit, and he couldn't bring himself to buy any other suit in the store. But in the end, we found one that we both agreed on. So what if it cost me $236 all together?
I didn't like the teal suit, but I wouldn't have minded buying a brighter tie, especially for the summer. But no, he picked a rust tie. I didn't say anything. He's the one who has to like it, right? At least his Shabbos shoes (Venettini, double buckle, $***!.00) still fit him. They're his second pair since Succos.
When I came home I realized that shopping for Pesach was leaving me way too tired to clean for Pesach, so I got an estimate from a cleaning crew. They will Pesach-clean my oven, cabinets, fridge, freezer, floor, tables, and chairs for $230.
That's less than the cost of a new suit for a ten-year-old.
(Originally featured in Family First, Issue 734)
Oops! We could not locate your form.
>