| The Moment |
Living Higher: Issue 964
| June 6, 2023
Onlookers couldn't help but be moved at the sight of two simultaneous celebrations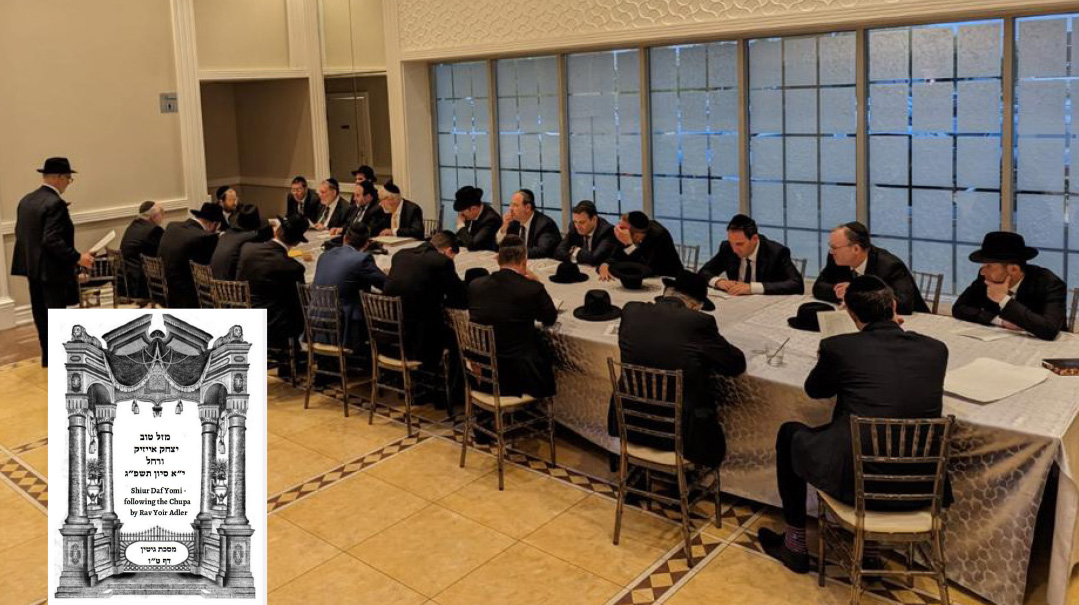 AT a wedding in Toronto last week, family and friends gathered to celebrate the simchah. The kallah's father is a member of Toronto's Congregation Shoavei Mayim, and the close-knit kehillah was eager to participate.
They were stymied by one issue, though; the timing of the wedding would conflict with the nightly daf yomi shiur delivered by the shul's rav, Rav Yoir Adler shlita, and the avid participants were loath to miss it.
But sometimes you really can dance at two weddings, and someone came up with the perfect solution: a formally scheduled daf yomi shiur immediately after the chuppah. As dozens of guests gathered around, copies of Gittin, daf 15 were passed around, and an animated back and forth ensued.
The connection between Torah and Klal Yisrael is likened to that of a chassan and kallah. And as the kol haTorah reverberated throughout the wedding hall against the background din of heartfelt mazel tovs, onlookers couldn't help but be moved at the sight of two simultaneous celebrations of chassan and kallah bound together in an eternal relationship.
(Originally featured in Mishpacha, Issue 964)
Oops! We could not locate your form.
>