| The Moment |
Living Higher: Issue 963
| May 30, 2023
He was eager to share it with Rav Brus, sure his rosh yeshivah would be eager to see the book about his rebbi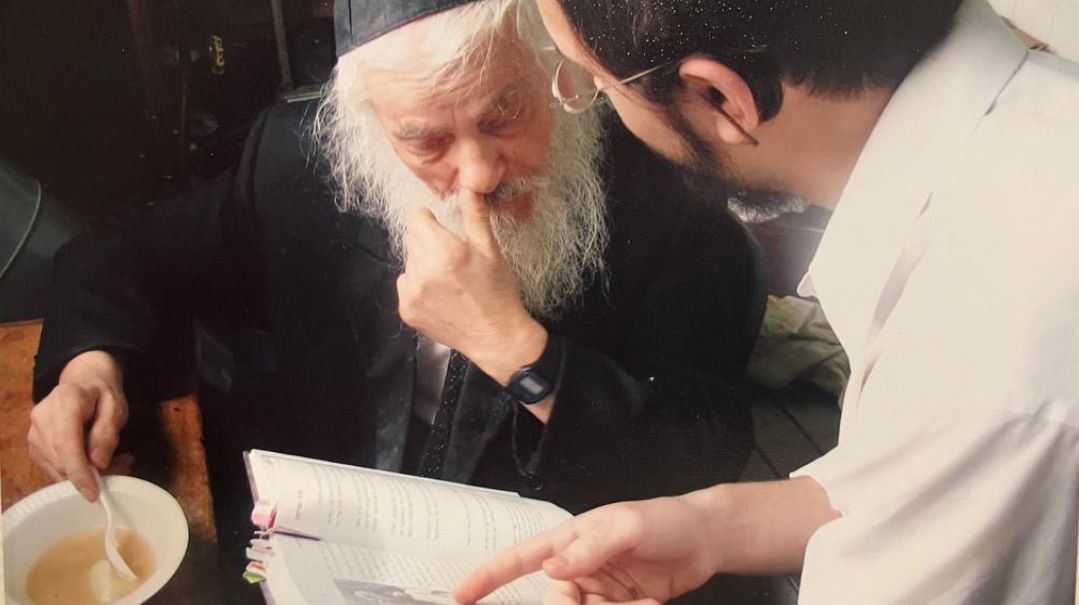 Last week marked the 15th yahrtzeit of Rav Shaul Brus ztz"l, a rosh yeshivah in Yeshivas Bais Hatalmud and a towering talmid chacham.
Rav Brus was born in pre-Holocaust Poland. After having studied in a yeshivah in Pinsk for five years, he was accepted  into Yeshivas Knesses Beis Yitzchok in Kaminetz, at only 16 years old. The young bochur grew close with the rosh yeshivah, Rav Boruch Ber Leibowitz ztz"l, and thirstily drank in his shiurim, ultimately devoting his life to mastering and applying his rebbi's approach to learning.
After Rav Brus immigrated to America, he assumed the post of rosh yeshivah in Bais Hatalmud, a position he held for nearly 50 years. He delivered hundreds of shiurim and authored several volumes of Minchas Shaul, all devoted to expounding the derech halimud imparted to him by his great rebbi. His hasmadah was legendary — he never left his Gemara and wouldn't participate in public gatherings so he could devote himself exclusively to limud haTorah.
Rabbi Moshe Katz, today a respected rosh chaburah in Beth Medrash Govoha, was a talmid of Rav Brus when he heard that a new biography had been published documenting the life and times of Rav Boruch Ber. He was eager to share it with Rav Brus, sure his rosh yeshivah would be eager to see the book about his rebbi.
A young Moshe Katz approached Rav Brus during his daily meal — which always consisted of a soup of sorts, as liquid was quicker to consume than solids and Rav Brus was eager to resume his learning — and showed him the book.
"What are you showing me?" Rav Brus asked.
"Pictures of your rebbi!" answered Moshe eagerly.
Rav Brus responded incredulously "Pictures? Why do we need pictures? I have his seforim! I have him right in front of me!"
Yehi zichro baruch.
(Originally featured in Mishpacha, Issue 963)
Oops! We could not locate your form.
>