| The Moment |
Living Higher: Issue 936
| November 15, 2022
In a Heavenly three-pointer, some precious souls in Auburn, Alabama were now that much more connected to their heritage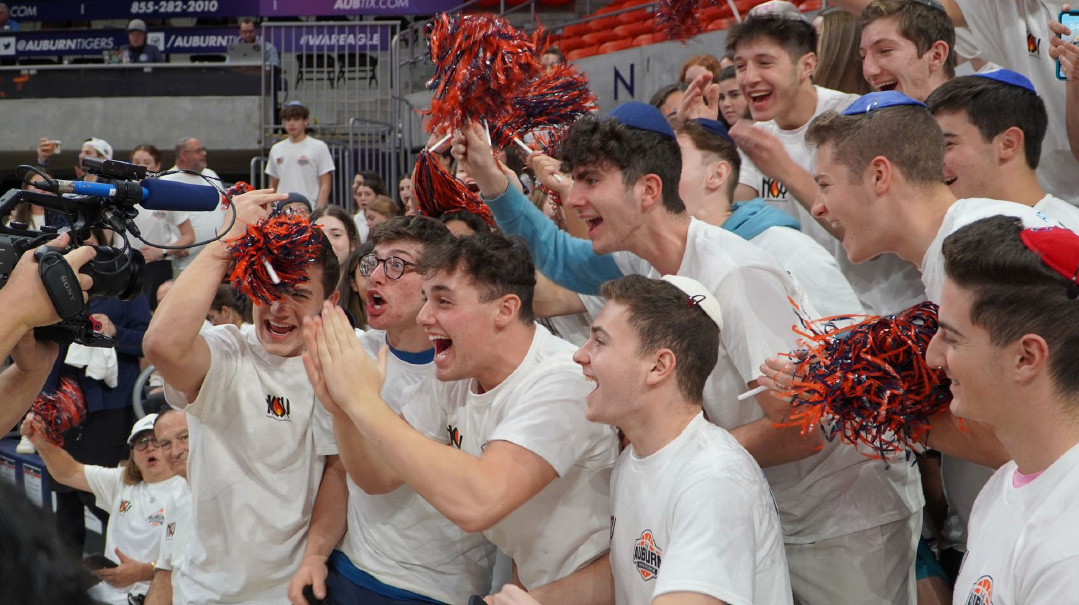 NCSY Kollel is one of NCSY's summer programs, bringing teens to Israel for a month of learning, sports, and trips. This past summer, one highlight for the campers was getting to watch a professional sports team in action. Athletes For Israel, a nonprofit organization that attempts to combat anti-Semitism by leveraging the influence of professional athletes, helped bring an American college basketball team from Auburn, Alabama to Israel. Led by Bruce Pearl, a Jewish basketball coach famous not only for his skill on the court, but also his ardent, unabashed pro-Jewish and pro-Israel stance, the team was scheduled to play several games during their stay, and the NCSY Kollel campers were invited to attend.
The campers' enthusiastic cheering impressed the athletes and their coach, who was overcome at the sight of yarmulke-and-tzitzis-clad campers exuberantly supporting his team. After the game, Coach Pearl expressed his appreciation in a court-side speech, and half-seriously invited the NCSY Kollel teens to visit him in Alabama whenever they wished. Last week, NCSY participants, in partnership with Athletes For Israel, took him up on the offer, traveling to Alabama and hosting a full-throttle shabbaton and tournament, complete with stirring Shabbos tefillos and festive seudos. Present at the shabbaton were the 20 members of the college's Hillel, most of whom have never seen, let alone met, committed, religious Jews before.
After Havdalah, the group of Jewish students returned to their classrooms and regular routines, but many of them had to shift their schedules slightly, to make time for the weekly chavrusa session they'd committed to have.
It took some time and plenty of travel, but in a Heavenly three-pointer, some precious souls in Auburn, Alabama were now that much more connected to their heritage and our nation's shared destiny.
(Originally featured in Mishpacha, Issue 936)
Oops! We could not locate your form.
>