| The Moment |
Living Higher: Issue 924
| August 16, 2022
I want to help you guys cover your legal fees for the lawsuit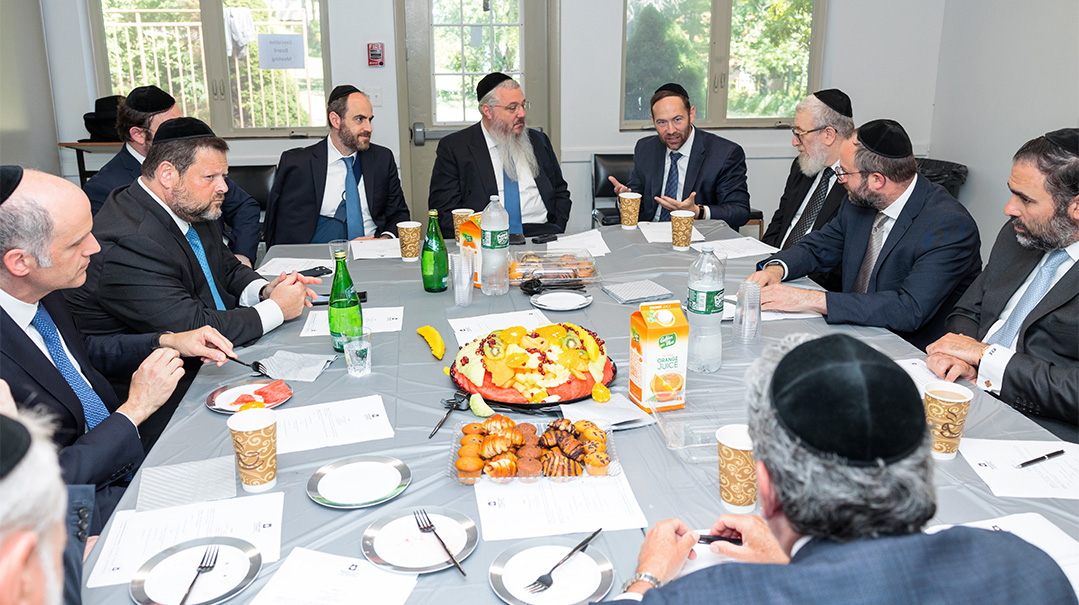 Last week, when the staff of Agudath Israel gathered for a meeting to discuss plans for the organization's annual fundraising campaign, Rabbi Naftali Miller, Agudah's Director of Development, shared the following: New York State's Governor Andrew Cuomo earned a notorious reputation in frum communities when he specifically singled out neighborhoods with significant frum populations as "red zones" and ordered their shuls and yeshivos shut. Acting upon the direction of the Moetzes Gedolei Hatorah, the Agudah filed a lawsuit against the governor, and a frenzied media reported breathlessly on the Orthodox group's challenge.
The night after the lawsuit was filed, Rabbi Miller's office phone rang, with a secular-sounding name and an out-of-town area code showing up on the caller ID. Rabbi Miller cautiously answered the phone. "Is this the Agudath Israel?" asked the caller in an unmistakable Boston accent. When Rabbi Miller confirmed that it was, the fellow sounded relieved. "Well," he said, "I want to help you guys cover your legal fees for the lawsuit, and I was hoping you can send me an address that I can send a check to." The man explained that he abhorred what was being done to religion in the name of health, and wanted to contribute to an organization that was standing up and fighting the good fight. Rabbi Miller thanked the man, gave him the relevant information, and figured he'd receive a nominal donation.
One week later, an envelope came to Rabbi Miller's desk. The check featured a distinctly non-Jewish name, a Massachusetts address — and was made out to $90,000 "for legal fees."
A few months later, Rabbi Miller was in Boston and cleared a few hours to pay a visit to this mysterious benefactor. He pulled up at a nondescript brick home, not knowing what to expect. He knocked on the door, and a genial-looking man opened up and extended his hand to Rabbi Miller, who explained that he was from the Agudath Israel organization. After thanking him for the donation, Rabbi Miller asked him why he'd decided to give his money to a Jewish Orthodox advocacy group. Surely, there were other organizations involved in upholding religious rights against governmental prejudice.
The man's answer left Rabbi Miller stunned. "My dad worked for the district attorney's office here in town," he explained, "and, as such, was in a position of considerable power. Every year during the holiday season, our mailbox would overflow with cards from folks who wanted to stay on good terms with the DA's office. Eventually my father retired — and that year, instead of the 300 cards we were used to receiving, we received just two dozen or so. His friends, suddenly left us and sent their tidings and gifts to his successor at the DA's office. Yet from those few cards we did get that year, we realized that most of them were sent by my dad's Jewish acquaintances. My dad never forgot that kindness, and I wanted to send my money to a People I knew I could trust."
(Originally featured in Mishpacha, Issue 924)
Oops! We could not locate your form.
>