| Metro & Beyond |
Lakewood Tuition Breakthrough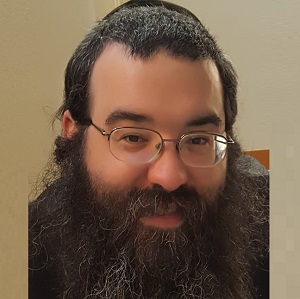 | January 11, 2022
It's January 2022, and the first victory is here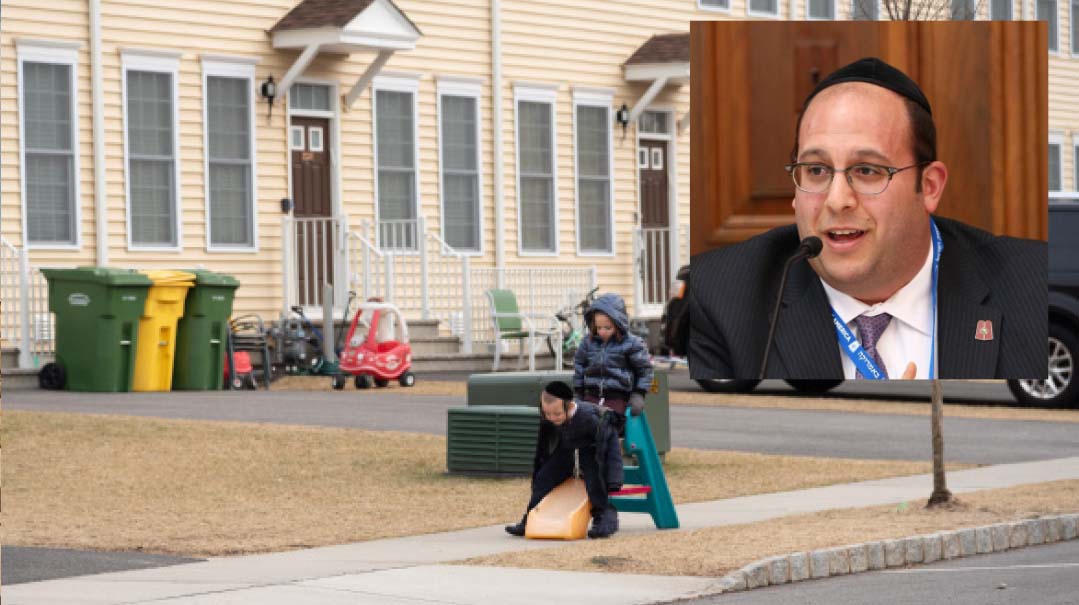 Photos: Reuven Schwartz
At the turn of the century, a group of askanim got together to strategize how to ease the tuition burden that was crushing Jewish families' budgets.
As veterans of the recent victory to get the New York state government to pay for fertility treatments, they realized that when it came to tuition, the sums were so huge that only the government could make a meaningful difference.
The odds were daunting. Most states housing frum communities have Blaine Amendments on the books; these amendments bar taxpayer dollars from going to religious schools. Furthermore, the teachers' unions, which typically lead the fight against private schools, held legislatures in a viselike grip. And as much as states were pouring money into public schools, the system was demanding far more. But the askanim weren't deterred.
It's January 2022, and the first victory is here. And the one behind it credits a "fluke phone call" for leading him to a program that will hand thousands of dollars to hundreds of New Jersey yeshivah parents.
Mishpacha can exclusively reveal that Lakewood Township will announce a direct government voucher to school parents from funds it received from the American Rescue Plan, the $1.9 trillion Covid stimulus that last year allocated money to every state, city, and municipality in the country. And several other towns in New Jersey, such as Cherry Hill, Passaic, and Edison, are considering making the same move.
Easing the Burden
"There was never a time in New Jersey when parents actually got checks to pay for tuition," says Rabbi Avi Schnall, the director of the state's branch of Agudath Israel, which will be running the program. "It's happening now."
Rabbi Schnall says that the program is worth "several millions of dollars" and will give "a minimum of $2,500" directly to parents who can show a Covid hardship by producing tax returns from before and after the onset of the pandemic. The program is open to both public and private school parents.
Schools will not be told which parents have received the vouchers. "I already got a phone call from a mossad," he said, "which asked, 'How will we know who's getting the grant?' I said, 'You're not.' Only the parents will know."
If too many parents apply, then a raffle will be conducted by an independent company. "This way," Rabbi Schnall said, "there's no room for corruption. There will not be any 'my nephew called me, my brother-in-law called, the rosh yeshivah called.' It's all lottery based. We'll have an outside auditor come down and oversee the lottery."
Since the program is funded by stimulus money, it's only planned to last two years. But organizers are hopeful that Ronald Reagan's maxim that there is nothing so permanent as a temporary government program will hold true.
The initiative will go a long way toward easing a key financial burden on families in Lakewood, where tuition averages between $5,500 and $6,500 per child, though some mosdos charge as much as $8,500. And that relief can't come fast enough. The community has grown by leaps and bounds — it annually places atop the list of the state's fastest-growing townships and is one of the fastest growing in the country.
Lakewood's population, according to the latest Census figures, is about 135,000, well above what had been estimated based on the 2010 Census count. It is the nation's number one township of over 50,000 residents in terms of the percentage of children under age five, at 18 percent — there are 23,851 children in Lakewood in that category. For comparison, the number two is Lehi, Utah, at 12.2 percent.
About 70 to 75 percent of Lakewood is Torah-observant, meaning that there are about 100,000 frum residents. And the statistic shows in the school population. Of the town's 48,000 students, 42,000 are enrolled in a yeshivah or equivalent girls' school; the rest attend public school. Another 8,000 students are bused into Lakewood yeshivos from the nearby townships of Toms River and Jackson.
Not Just for the Wealthy
Lakewood's yeshivah students are part of a greater private school landscape across the country. The US today is home to about 35,000 private schools, catering to 5.7 million students — one-quarter of all children attending school in the country. Agudah has historically been a strong proponent of overall private school education — Rabbi Schnall, in fact, is chairman of New Jersey's nonpublic school advisory committee attached to the education department.
From his close-up acquaintance with this demographic, Rabbi Schnall says that the image of the elite private school parent painted by the teachers' unions does not necessarily conform with reality.
"There are a lot of very religious people, religious Christians, as well as people who want a better education, who sacrifice a lot to send their children to private schools," he says. "There are a lot of scholarships and a lot of groups that raise money to help them. There are all sorts of ways that people who are not wealthy can afford to send to private schools."
Agudah representatives work closely with these groups, both in getting grants and in promoting the value of a nonpublic school education. And that relationship became the odd origin of the Lakewood tuition relief program.
Schnall is a member of a group called CAPE, or the Council of American Private Education, which holds a weekly webinar for private school advocates to strategize on formulas to fund nonpublic schools. While there are about 700 members, since it is rare that real news is made on the call, only about a hundred join on any given week.
Rabbi Schnall was on vacation this past summer — in Miami's Surfside neighborhood, on Collins Avenue, which days later would become the site of a deadly building collapse — when he popped a pod in his ear and joined the call as he strolled the boardwalk.
"I believe that in order to succeed, you first need to show up," Rabbi Schnall said. "You need to be present — because you never know, something could be mentioned one week, and if you're not there, you'll miss it forever."
Sure enough, it was that week that the $64,000 remark was uttered. Someone on the call mentioned that a conservative think tank had done a study on the American Rescue Plan — a Covid relief effort — and they felt very confident the money could be used for tuition aid. Rabbi Schnall was able to take that 45-second snippet of conversation and use it to access millions of dollars.
"When I heard that," Rabbi Schnall recalled, "I had a light bulb going off in my head — tuition is something worth taking a look into. As soon as I got back to Lakewood, I sat with my assistant, Yosef Herz, and went through the sugya. And then we put together a proposal, and the township's legal counsel reviewed it as well. And we're now at a point where an unprecedented grant exists in New Jersey just because of a fluke — I was there on the call."
You Never Know
Rabbi Schnall passed along his findings to Agudah branches in other states. They've gotten to work, researching whether the program can be replicated in other locations. What's needed, Rabbi Schnall explains, is primarily a friendly municipality, since the Covid grants bypass the state and go directly to the city. In Lakewood, Mayor Ray Coles and committee members Meir Lichtenstein and Menashe Miller and the others were receptive to the idea.
The hope is that similarly receptive allies in other local municipalities can see the need there as well, and provide private school parents with tuition relief during a tough time.
The lesson Rabbi Schnall takes from all this is never to miss an opportunity. If he had not tuned in to those 45 seconds on the conference call, the entire program would never have come to fruition.
"The important part is to show up," he declared. "You have people who are busy with klal matters and they think that this event is not important or that event is not important. You never know which event or which phone call or which conversation will be the key to something like this."
(Originally featured in Mishpacha, Issue 894)
Oops! We could not locate your form.
>