| Parshah |
Just Ask!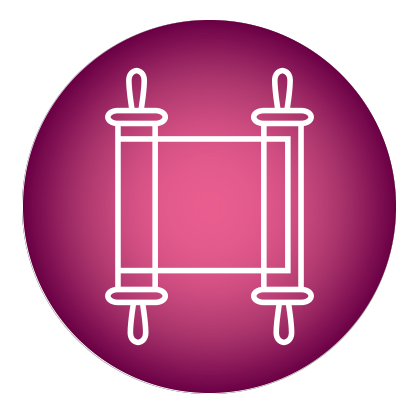 | July 10, 2019
We do it simply because Hashem said so
"T
his is the statute of the Torah that Hashem commanded, saying, 'Speak to Bnei Yisrael and have them take for you a perfectly red unblemished cow, upon which no yoke was laid.' " (Bamidbar 19:2)
Rashi brings down the Midrash that says, "This can be compared to the son of the servant who made a mess in the king's palace. The mother was called to clean up the child's mess."
This Midrash needs explanation. What is the connection between the Cheit Ha'eigel and the Parah Adumah? (Rav Shimshon Pincus, Tiferes Shimshon)
When we first moved to our suburban city, the bus system was a nightmare.
My girls' school was in a different neighborhood, so they had to rely on the unreliable transportation to get to and from school.

Thus, when my third-grader was late coming home one Friday afternoon, I wasn't too concerned. Fridays were particularly chaotic as all the schools were dismissed at the same time.
But when an hour passed, and she still wasn't home, I started making phone calls to her local friends. An icy knot began forming in my stomach as her friends informed me that my daughter hadn't been on the bus with them. Twenty minutes later, my husband borrowed a car and began combing the roads.
Any correction of a sin needs to come from the source of the sin. For example, if a child's crying, we don't just cover his mouth to stop him. Rather, we try to figure out how to help him.
How does the Parah Adumah correct the root of the Cheit Ha'eigel?
Bnei Yisrael's intention at the time of the Eigel was not to serve avodah zarah. Rather, they were looking for a substitute for Moshe because they feared he wouldn't return.
The accusation against them was that they did this without asking Hashem. Without Hashem's command to do so, their actions led to the sin of serving avodah zarah.
It wasn't long after that we called in the police. This can't be happening. The mantra kept pounding in my brain as if by some miracle its repetition would keep horror at bay.
The police car's first sweep of the area turned up empty, and more cars were called in. I was frozen on the steps outside, not able to bear being strangled by the four walls of my house. My eyes were glued on the road leading toward my daughter's school as agonizing minutes ticked by.
Based on this, we can now see the correlation between their sin and the tikkun  — correction. Bnei Yisrael sinned by not asking for Hashem's approval for their initiative. They thus rectified this by keeping a mitzvah for which there's no explanation for it. The Parah Adumah is the ultimate chok  — there's no reason given for it or way to understand it. We do it simply because Hashem said so.
At first, I thought it was mirage. A hazy image conjured out of desperation. The police were reporting no success, yet there in the distance was a slight figure, one I knew as well as my own. I flew down the steps, gaining speed as my heart leaped ahead of me to embrace my precious soul.
She was exhausted. There were tear stains on her cheeks and dirt on her skirt. But she was there, tight in my arms.
Later, when the last of the police had filed their reports and I'd bentshed licht, I sat with my precious bundle as she again recounted the details of her story.
She'd stopped for "just a second" at a friend who lived next to her school. Therefore, she just missed the bus that all her friends went on. She waited for the next bus, only to have it pass her, as it was full, and the driver couldn't be bothered to pick up another wisp of a girl.
There was still one last bus before Shabbos, so she settled down to wait. But that bus never came. Finally, she started the long 40-minute trek to our house. But realizing the late hour, she decided to take a shortcut which took her off the main road, invisible to the many cars who were searching for her.
"And I was so scared! But Mommy, I didn't do anything wrong! I did the right thing and still it was so scary!"
I held her tightly to reassure her. My voice was gentle as I said, "There was one thing you could've done differently, ziskeit. One thing that started this whole ordeal, one rule that you broke. You went to a friend's house without asking permission. And the rest was a nightmare."
 (Originally featured in Family First, Issue 650)
Oops! We could not locate your form.
>