| Turning Tides |
Joy in the Darkness | January 31, 2018
 As told to Leah Gebber
What would Rivka want her bas mitzvah to look like, now that there could be none of the big ideas she'd dreamed about?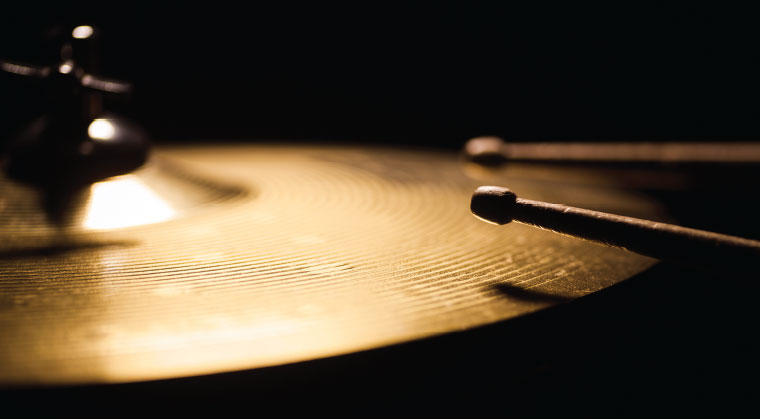 I
t's just a cough.
It's just a cough that won't go away.
It's just a cough that won't go away and a little fever.
It's just a cough that won't go away and a little fever and lingering weakness.
It's just a blood test.
It's just an X-ray.
It's just a CT scan.
It's just a PET scan.
It's just a few rounds of chemotherapy.
Rivka was eleven and a half when we discovered a growth between her lungs and her heart. Everyone has ups and downs in life, and I've supported many of my family members through hard times. With Hashem's help — and the help of my wonderful family — I knew we'd get through this.
It started off okay. Rivka wasn't admitted to the hospital, we just had to spend three days a week there, for the chemo. And then there were the appointments. So most days, we were there. But she came home to sleep, which meant that I came home to sleep. Our family still had a framework, a structure: We could sit down together to a late supper each evening, and in the morning, I could fill a thermos with herbal tea and make sandwiches before we headed to the hospital for the day.
And really, in the hospital they had everything. A special room for studying and schoolwork, with a full-time tutor on site to help Rivka and the other patients keep up with schoolwork as much as they could. Toys and computers and balloon artists and clowns. Really, the children's oncology ward is done so beautifully. As long as you don't have to stay there.
But by the time Rivka was a month into her treatment, it was too much for her to return home each night. She couldn't walk. She could barely stand. She was nauseated and weak and tearful, and so she began to occupy the bed put aside for her on the children's ward, and I became accustomed to the large armchair that tipped back so that my eyes could close each night, even if I woke up with an aching back, and stiff neck.
It was only chemo, I told myself. Thousands of children have chemo every single day.
But it's my daughter, with her heart-shaped face and slight build. With her soft, high voice, easy smile, and cheerful nature.
It's difficult to suffer. It's worse to see the suffering of someone you love. It's worse to hold your daughter in your arms as her whole body shakes and she's so weak that her body is limp. It's worse to feel the flesh fading away and her frame becoming gaunt and narrow.
Every moment can last a year, and yet the months can slip by. Before we knew it, Pesach was approaching. With Pesach came Rivka's bas mitzvah.
Rivka is one of the younger girls in her class, which meant that she had tagged on or heard about numerous celebrations, whether trips to kivrei tzaddikim up north, a steak meal with American grandparents, a challah-bake-with-dance combination. She and her friends had described, analyzed, and judged styles of updos, and debated just how fancy a girl should dress on her bas mitzvah.
They'd been primed for this big day with a huge school performance about the meaning of the responsibility they'd now be able to take on. It was just after Rivka started treatment. She'd had a fever that day and was in the hospital. Someone offered to arrange a live stream so Rivka could see it as it took place, but we decided it would be too painful for her.
And now Rivka's bas mitzvah was approaching and I thought, how can I make this day special? What would Rivka want it to look like, now that there could be none of the big ideas she and her friends had dreamed about?
I approached the head nurse, and received permission to have a few extra visitors: my sisters and a few cousins. They could even bring helium balloons, the nurse promised. I smiled, but inside, my heart was heavy. Even though it would be enough for Rivka in her current state, it wasn't enough. But what could I do?
I poured out my heart to my sister, who suggested that we look into bringing some entertainment along with us. A clown? No, I said, no clown. After all, she was going to be bas mitzvah! It would need to be something more sophisticated. A balloon artist? I shook my head. A magician? Maybe….
My sister promised to look into it. Every time I spoke to Rivka about her bas mitzvah she simply started to cry, so I avoided the topic.
Rivka was born on Pesach, Chol Hamoed to be exact, and we'd been discussing with the doctors the possibility of her coming home for Yom Tov. They weren't excited by the idea, and I was a little nervous too, especially as we're a long drive from the hospital.
In the end, we couldn't have planned what happened. Rivka's blood went a little wild, and she became terribly weak and sick; when she woke up one morning, unable to move her arm, we realized that the medication had caused some kind of neurological damage. The doctors decided to put a temporary halt on the chemo. The neurologist gave us some extra meds and told us he didn't think that the damage was permanent.
Any thoughts of parties flew straight out of our minds. We just had to live from moment to moment. The fallout of this was that when Rivka stabilized, we were sent home for her to spend a couple of weeks recovering before continuing treatment.
So we were at home for Seder night. Rivka was on the couch, but she sipped a drop of grape juice and even ate a few crumbs of matzah. "Good thing I'm not yet bas mitzvah," she piped up at one point. I had to stop myself from gaping. Ah, so she remembered. And she could even joke about it.
A few minutes after we said Havdalah, a dear neighbor knocked on the door. She came to see Rivka and ask how I was. We got to chatting, and I repeated Rivka's comment. "When is her bas mitzvah?" she asked.
"Actually, tomorrow night."
She jumped out of her chair. "I don't believe it!" she said. "Why didn't you tell me earlier?"
I spread out my arms, a wordless expression that said, With my life like it is right now, you thought I could think about these things.
"I'm going to make it special," she said. "Rivka would like that, right?"
"I'll check."
I went to Rivka's bedside and crouched down beside her. "Sweetie," I said, "should we try make a party for your bas mitzvah?"
Her huge, dark eyes opened wide. I waited to see her reaction. For a long time she said nothing, and then, a tiny nod of her head.
It was enough. For Rivka, right now, that was a yes.
And so the challenge began: Pull together a bas mitzvah in 24 hours.
What did we need? Food. Music. Guests.
"A slide show of Rivka — y'know, with brachos and pictures from when she was a baby," my neighbor said.
I laughed. "You think you could do it?"
She thought for a moment. "I know someone who can."
I think my neighbor was accompanied by angels that night. She found a woman's band: keyboard, drums, a violinist, who were willing to come and perform at no charge. The only catch was that they needed transportation.
No problem. My neighbor called a taxi company to ask for a quote, and whether they had a big enough van to transport all the equipment. Well, you know what it's like when you're running on adrenaline — you start talking to anyone. Including the taxi dispatcher. "You know what, giveret," he said, after hearing her story — she had 24 hours to arrange a bas mitzvah for a little girl with cancer — "the rides are on me."
The food issue was solved by the guests. Every single person said, "What can we bring?" And whatever they suggested, I wrote down and added to the list: We asked everyone to label their food with their hechsher and minhag, as it was Pesach and we wanted everyone to feel comfortable.
Now for the entertainment. My neighbor had this crazy idea that she'd ask a whole variety of people to send clips of their good wishes. She stood in my kitchen, making phone calls one after the other: She got hold of MBD and Yaakov Shwekey, Rav Amar, Rav Uri Zohar and Rav Yisrael Meir Lau… She got hold of our cousins in the States and who knows who else.
And to the credit of Am Yisrael, these people stopped whatever they were doing and went and made these little clips, each one wishing Rivka a huge, warm mazel tov and giving her many brachos. All these had to be collected and taken to a graphic artist, who — again, free of charge — literally stayed up the entire night to put it all together.
It was a whirlwind day, but come evening, the knocks on the door began. People began piling in, laden with beautiful platters of food and smiles.
Rivka had been resting all afternoon, but now it was time to wake her and help her get dressed. When I walked into her bedroom she was awake, lying there and listening to the sounds of the guests who were entering. "Come, sweetie," I said, "let's get you dressed."
She shook her head. "I can't," she said. She started to cry. I sat down beside her and gathered her into my arms. I let her cry for a few minutes and then said, "Rivka, mazel tov. It's your bas mitzvah tonight. And all these people are here to make you happy. Just come and say hello to them."
She nodded. I washed her face and dressed her. "What do you want to wear on your head?" I asked.
She pointed to her wig, and I was so proud that she'd found in herself the determination to do this, and to do it well.
I helped her put it on and then we went out to greet her guests. Her face when she saw everyone was something special. I settled her down onto a chair and one by one, her friends came up to her, hugged her and plied her with gifts, and did that hyper-happy thing that 12-year-old girls know how to do to perfection. Slowly, she started to relax.
Meanwhile, I was stationed at the door. Rivka had always had visitors, even just for a few minutes, even when she was feeling awful. And I encouraged it. (Though at one point she mentioned, "They all bring me chocolate, and I don't even like chocolate!" She had enough bars to stock a supermarket….) But I recognized, too, that the situation was scary — it was scary for us as well — and it was a lot for a young girl to cope with. Rivka's appearance was scary, too, and I didn't take for granted that all these girls came.
Then the band arrived, and the celebration really began. We danced in front of Rivka, and sang; someone put on a show, and then we showed the film, full of good wishes. The room — the entire house — was packed: neighbors, relatives, friends, they all came to be with us.
The words of Hallel came to mind: "He lifts up those who are low." Just a few days before, Rivka had been lying in the hospital, with oncologists and neurologists and who knows who, surrounding her. And I had looked at her, hovering in a place of pain and uncertainty and overwhelming weakness and I had thought: Is this really a lively, sociable girl on the cusp of womanhood?
And now, here we all were, celebrating together. Celebrating because life is precious, no matter what the future may bring. Celebrating because Rivka had made it until now, and we were determined that she'd make it through the months ahead. Celebrating because we're Jewish and have been given the mitzvos and the promise that our Abba in Shamayim is with us, whether at the Pesach Seder or in the cancer ward or at a bas mitzvah celebration.
Before it even began, it seemed, people started saying goodbye and the evening was over. When the room was empty, Rivka sat in her chair. "Ima," she called, "I can't move."
We carried her to bed and settled her in for the night. She kept hold of my hand. "I don't know how I did it," she said. "I don't know how I had strength."
She slept deeply that night and woke up on such a high. Again and again, her mind traveled back to the party. "I can't believe it," she kept saying. "I can't believe it."
There was still a long way to go then. Baruch Hashem, it's two years later and Rivka is cancer-free. It was a long, hard road, but I kept thinking of Rivka's words: "I don't know how I had the strength."
I do.
She had the strength because she was surrounded by love. We all were.
(Originally featured in Family First, Issue 578)
Oops! We could not locate your form.
>