| Fiction |
It Only Takes One
| June 12, 2019
With me, numbers have never been just numbers; they're characters with their own distinctive personalities. It's just the way it is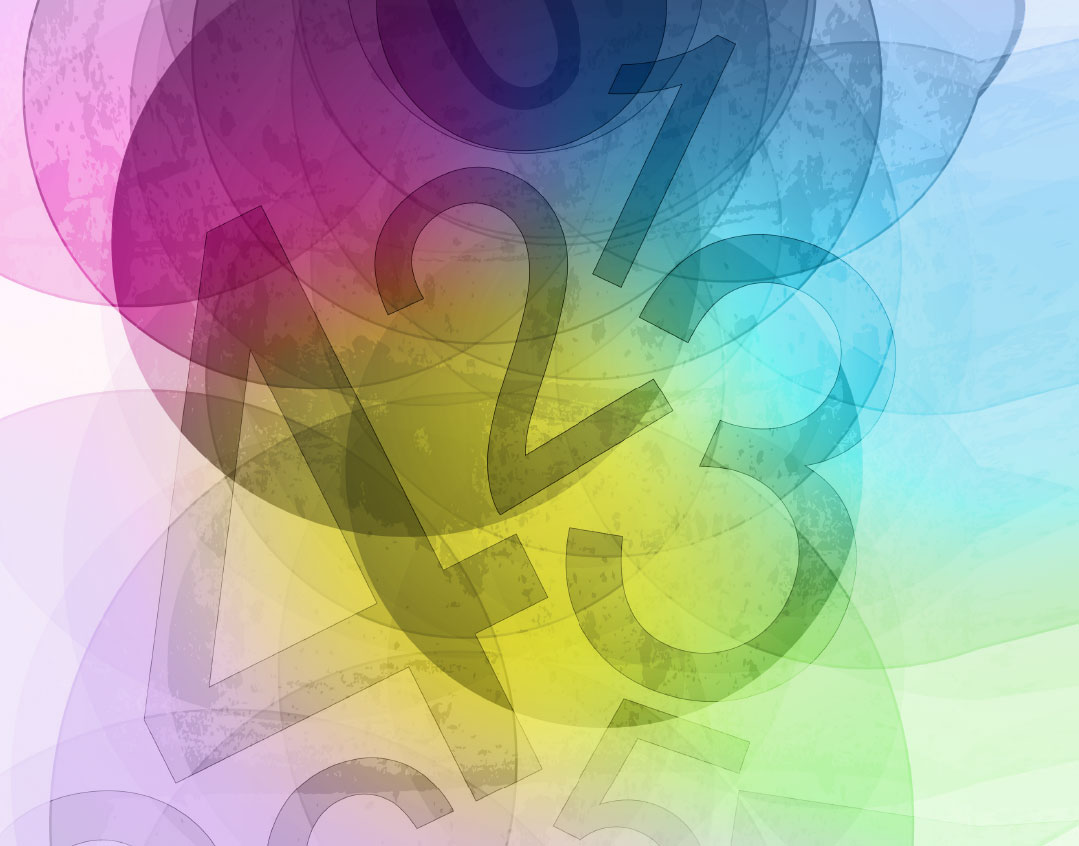 S
ome tell me that this is all a creation of my mind, conjured up to help me process things since you went, but they're wrong. It's been like this ever since I can remember.
With me, numbers have never been just numbers; they're characters with their own distinctive personalities. It's just the way it is.
It's 9:45 p.m., and I'm back home already. Not a great sign, I know. Not only am I back in comfortable clothes lying on my bed, but I'd also so much rather be here, staring into my anatomy textbook, than out on that date. My book is open, possibly even to the right page, but I can't focus.
How could I? I feel queasy about tonight. Menachem was his name; he seemed nice, though I hardly got to know him. You see, pretty early on I started on a soliloquy about the numbers. It felt relevant at the time, though now that relevance escapes me. What I do know is that I started explaining what happens to me when I come across numbers, how they come alive to me like people.

I told him all about 0, how the number's like a kind uncle, chatty, warm, humble. And though I'd like to find a better way of describing him, he is pretty round. Balding, ruddy cheeks, nice — a decent sort. I've never had strong feelings one way or another about 0. I find him neutral and inoffensive, comes and goes when he pleases, and never makes waves. Sometimes he's there and sometimes he's not, and that kind of works well with me.
That just got me started. I moved onto 1, who is a far meatier character than 0 has ever been. I told him 1 is a teenager, broody, skinny, all angles and bones, hands stuck in his pockets and with a yarmulke sitting rakishly on his head. Rakish, yeah that describes 1 well. He doesn't lack confidence, but he's underdeveloped and chronically misunderstood, the gruff sort of kid who would drag his feet and look bored even if it was to hide actual interest in something. Somehow, I warm to him even with the "don't care" attitude.
Guess what, Ma? In between sips of Coke on that short-long date, I missed out number 2. I don't think Menachem noticed, but it wasn't by chance, because you know how I feel about 2.
Then before I could stop myself, I couldn't help giggling about 3; I have a soft spot for her. I told him that 3's a girl, a peer really, like a childhood soul sister. She has that gentle, supportive way about her, the kind of person you'd want as a friend, someone to snuggle up with on the couch under a throw, debating life while munching through popcorn. Number 3 reminds me a little of 8.
Oh right, it's coming back to me, that was how the numbers came up! Menachem was telling me why he had settled on eight o' clock for our date, something to do with an early Maariv, and I found myself sharing with him my thoughts about 8, which has always struck me as the perfect time for a date, given what 8 is like.
Number 8's not really a he or a she, but more of a cartoon character, reminiscent of Mr. Tickle from the Mr. Men series. It's gangly, awkward, all thumbs, unsure where to put itself in space, never quite at ease, making all sorts of gaffs to make others feel comfortable. That's why it amuses me when first dates are called for eight or eight something, because that just sums a first date up, doesn't it? Awkward, not quite sure what to do with oneself, worried to make the wrong move, feeling like one's body is just too big for the space, too tall for the table, or too short for the couch, legs crossed or uncrossed, hands folded or unfolded… Yeah, that's right, it's coming back to me now. I started with 8, and then I got carried away.
But anyway, Ma, I came to an abrupt stop after talking about 3. It was as if I ran out of steam. Or maybe it felt a little too personal to start talking about 4. Either way, I turned back to Menachem and saw that he was no longer with me — perhaps he'd never been. Granted, he was still looking at me, but really it was through me, and his eyes were glazed over.
I found myself stumbling over an apology about how I'd talked for too long, and how ridiculous it must've all sounded to him, and although I did feel sorry, I was only mildly so. Mainly I was regretful about sharing with him so undiscerningly. His reaction, or lack of one, made me feel as if I'd given parts of myself away, and I now needed to desperately stuff them back in before I began dissolving into the air around us.
And well, that was pretty much the beginning of the end of our date. It probably didn't last more than an hour from start to finish…
So that explains why I am back home, talking to you. And now I'm pretending to myself that I'm studying, but I'm spacing out. Oh gosh, my phone is ringing. It's Mrs. L. My phone is still on silent from this evening, so technically I haven't heard it ring; does that constitute a valid reason to miss her call by-accident-on-purpose? I don't want to hear her relay to me his "no"; I want to delay the inevitable.
Hello, Mrs. L? Hi, yes, thank you, I'm okay. I can hear her hesitation. She wants to ask me how the date went, but she feels bad about doing so when she already has his no in hand. It was fine, it was… I'm hesitating too, fumbling around for something to say. But I don't have to try too hard before she interrupts me gently to tell me he'd already called and while he thought I was special, intelligent, interesting, and refined (yawn), he didn't think we were a match.
Oh, I say to that. My lips seem to stay suspended in a circle, blowing cotton-candy loops which occupy my room weightlessly, blocking any ability to think of something reasonable to say. Again she fills the gap, telling me how sorry she is and that obviously he just wasn't The One. The One. It always comes up, doesn't it? What is it that people say? It only takes one. You're one closer. There's someone out there for everyone.
One! One! One! It's funny really, because I've actually always felt I need a 4, not a 1. To me, 4 has always been the stable force, someone who is there, dependable, reliable. Maybe because a 4 is shaped like a chair, steady, solid, something to lean on. And when I picture a 4, he's a man, and he's learning. He's always sitting and learning. When people tell me it only takes one, I silently whisper 4. It only takes a 4.
I'm doing it again, slipping into a world in my head that no one else understands. I tune back into Mrs. L's voice who is telling me that, although Menachem did not feel I was for him, he did have an idea for me. Oh, I repeat, my lips reforming into that same shape, sending more O-shaped rings floating into the space around me.
His idea was Chaim, she says softly. Oh, I echo again, this time feeling myself draw in a sharp breath, sucking every floating ring back inside me until I'm bursting. Her voice sounds muffled as she tells me that she simply thanked him and that was it, without divulging that Chaim and I had already met. Sima, I wouldn't do that, she said.
Thank you, was all I could muster.
Would you like me to call Chaim? Menachem thought you would be very suited…
I also thought we were well suited, I whisper soundlessly, and I thought that he also thought we were well suited, and maybe he did. Until he didn't.
Ma, the phone is getting heated against my ear, and I can't think of a blessed word to say. But Mrs. L. saves me again, telling me to think it over, and if I want her to give Chaim a call, she will; she'd leave it up to me. I find myself mirroring her goodbyes, then letting the phone fall out of my hand onto my open book.
My room suddenly feels impersonal, square, and unfriendly, like nothing that is familiar to me anymore. I abandon my idea of studying and, gathering all my books in a messy pile, I let them thump onto the floor next to my bed, tossing my pens on top of them. I flick off my bedside light and burrow under my covers.
Thanks for being here with me, Ma. In the dark, my room warms up a little and feels a little more like mine. I picture you sitting on the side of my bed, stroking my hair. I got used to the side of my bed leaning in toward your weight, and I loved how the comforting heat of your body found its way to me. And then, Ma, as you got sicker, the bed leaned toward you less and less. You got so thin, you were hardly there.
You know, whenever I feel plagued by my unstoppable imagination, the crazy march of numbers in my mind's eye, or the incorrigible pictures in my head, I remind myself that it is this glorious, wonderful ability that allows me to hold on to you, and for that reason alone, I would never want it any other way.
Many people tell me I'm unusual, that it's not healthy, that I should go to see someone professionally. Maybe I will. But I know how lucky I am. I know that Sruli and Devory can't talk to you as I can, and I know they wish they could. And Ta, I don't know, perhaps he talks to you too. I've never asked him. I can't.
I met Chaim nearly a year ago, only a few months after you went. This will sound crazy, somersault-over-the-top crazy, but I'm going to say it anyway; I know you won't judge me. I feel like I suffered a double loss. I lost you, and then I lost him.
We only knew each other for a few weeks, but he felt right to me. Although I must say he was by no means a 4, which shows how much I know. I think I told you that at the time. He was more of a 6, light-hearted, spontaneous, flexible, adaptable, and able to roll with the punches. He didn't inhabit the same inner world as I did, far from it, but he seemed to understand, accept me and my world, and that meant everything to me.
But then, as you know, it all came crashing down. It was such a blow, a loss on top of a loss, grief on top of grief. I didn't know how to move forward, it was like moving through blancmange or walking against the wind up an endless hill.
You know, Ma, I don't want to blame it on the numbers. It's not their fault, and it's not right of me to make this about them or indeed about anything other than me and him, but really 2 did have more than a little to do with our ending.
I know, I know, I have a huge thing against 2, but I can't help it. The number 2's a female, just like 3, but they're complete opposites, really. She's amorphous, impossible to pin down. It's a gut feeling, but I just don't like her attitude, how she lords over others. She has so much pride, so much disdain; she casts a shadow just by her presence. When 2 is around, she's a law unto her own, self-sufficient, like a couple who sees no one else, best friends who have no chink in their pair for anyone outside of their unit. She makes others feel insufficient, lonely, shut out. Why is it that 2 feels she is better than others?
Ironically, she's sometimes unbearable in another way too. Like when Sruli is out and Devory has eaten, and I set the table for just me and Ta; 2 appears in every place setting, is present in each cup, in every serving. She mocks me. I can't see the positive side of 2; I feel alienated by her. Yes, you're right, I need to work on it. I'm too quick to judge, too slow to make amends.
But when Chaim called me that evening and asked me to come with him to his rav, because he had two things that he wanted to bring up, my insides curdled, and I could smell the faint hint of an ending. The two things were: Firstly, I often seemed in my own world. Okay, that I could handle. The second was that I was too deep; I made him feel small. And when he said that, I felt so small. I didn't think he was small at all. I saw him as good, good and kind. I respected him, and I liked him. How could I make him feel small when I didn't think it? And in the dying embers of our dating, I shrunk within myself, ashamed and helpless in the face of 2, who sat smugly between us.
You know, talking of being too quick to judge, Menachem brought something back to me. It was what that blonde lady from shul, Mrs. Jacobs, had said at the "evening of inspiration" I went to last winter. During the panel, the speakers' words had begun to lose me, drifting over my head like viscous clouds, but then something she said made me sit up and listen. She suggested that it wasn't enough for neighbors and community members to fall into rank beside shadchanim, to conjure up fabulous ideas. Single people should wrack their brains and scour their lists for another idea for the person they just dated. Unless the person had presented some disturbing flaw, he could be a friend's destined.
And now Menachem was doing exactly that. I'm actually impressed by his thoughtfulness, and I'm going to pick up the baton. I'll get my list out of my siddur right now — if I can somehow reach it while still staying horizontal.
Ma, my phone is flashing. The light is casting strange shadows over my room. A text, from Mrs. L. Hi Sima, so sorry to disturb. I know it's getting late, but I thought you may want to know I just got a message from Chaim; it seems that Menachem also went to him with the idea. I'm going to forward his message to you. Take some time to think about it, and be in touch. Good night.
My phone is flashing again. I can't breathe. Ma, are you still there? One new message. At least it's not two. What could Chaim want to say? Why would she forward his message if he didn't have something to say? I can't look, Ma, I can't. I have to! I don't think I can.
Calm down, Sima, calm down!! I'm trying the self-talk; maybe I'll count in my head: 1,2,3,4,5,6… I see the motley crew leaning in. They're all with me, crowding round the phone, waiting for me to find my mettle, hoping for a piece of the action.
Okay, I'm going to do this. My heart feels as if it's going to jump out of my chest. Deep breath. I'm reading it.
Sima's name came up again this evening, I have thought about being in touch for a long time. Just one thing, really: Would you mind asking her if she'd consider going out with me again?
(Originally featured in Family First, Issue 646)
>