| What I Reaped |
In His Hands | September 29, 2020
On Succos, we gather our crops, reflect on our harvest. In life, we gather our experiences, appreciate what we've gained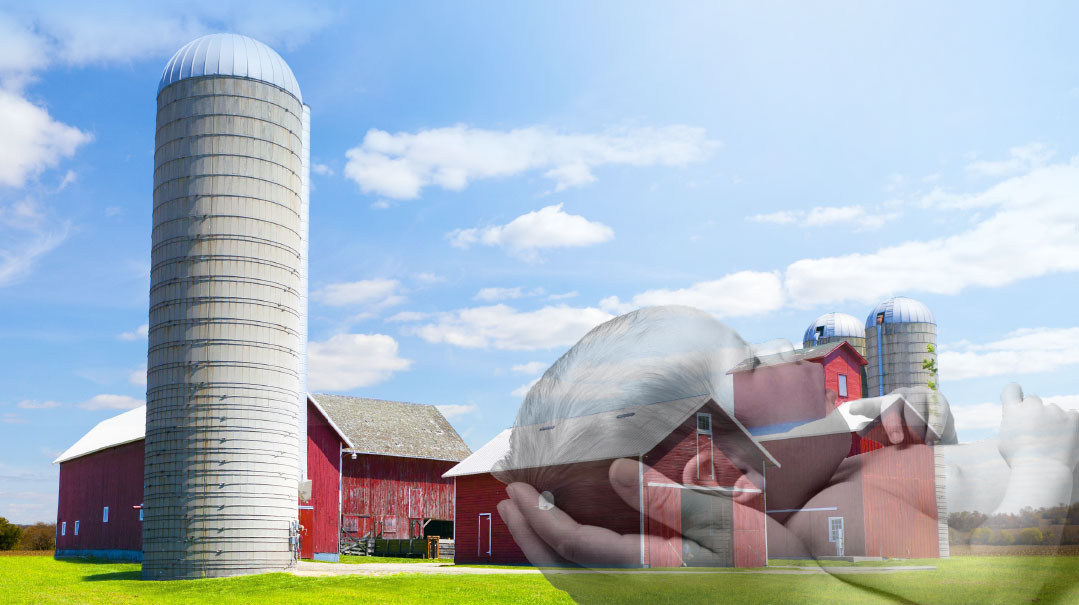 "It's twins!"
"No way!" I was giggling so much that it was difficult for the sonographer to complete the exam.
We left the doctor's office clutching a yellow Post-it Note on which the sonographer had jotted down the large disparity in weight between baby A and baby B. It was the beginning of an arduous journey into the dark tunnel of the medical complications.
Doctors made predictions. Doctors ordered more tests. Doctors warned us of many possible worst-case scenarios.
The experience of carrying a baby who may not be healthy was gruesome. Every night I'd feel the babies kick and try to track where the stronger, bigger baby was… and where the feeble, helpless kicks and movements were coming from.
It was a trying time. I cognitively and consciously tried to put the crown back on Hashem's Head, to let go and let myself be led. I knew I wasn't in control, and I was grasping for optimism, light, and support. Yet I was hesitant to share my journey with others.
I chose to hope and daven that all would be well. I didn't want to verbalize, or even think about, the unfathomably painful possibility that baby B might not make it.
I confided in just one friend, who recommended that I start listening to Rabbi Ashear's daily living emunah message. I needed every zechus I could get, so I signed up and dutifully listened every day to the short message of emunah. It was usually sprinkled with anecdotes and stories that seemed fluffy and unreal. But I forced myself to listen.
Hearing words of chizuk was a different experience than the reading and learning I'd done previously. It somehow circumvented my natural skepticism. The lilting voice, the engaging stories, the easy-to-hear messages…. They planted seeds deeper than ever before.
My babies were born in the sharp light of the operating theater. I still relive the events of that long night in excruciating detail. I still have a hard time believing that baby B had trisomy 18, that he's not with us anymore. My tears still flow. My heart still aches. My mind is still too small to fully process what happened.
My arms cradle baby A. But my soul yearns for baby B.
It's been 18 months since I started listening to Rabbi Ashear's daily messages. Fourteen months since my babies were born.
When I try, I can count the blessings, see glimmers of light, feel Hashem at my side. But in everyday life it is hard to connect my belief with my mundane experiences.
Yet about six months ago I began noticing surreal and minor "coincidences" — Hashem's Hand guiding and shaping my day-to-day life, from a taxi coming at just the right time to my son getting into the camp we wanted to send him to.
One incident really helped me to see the power of emunah — how Hashem provides for even the smallest of our needs. I have this thing: I hate being without cash. I have a credit card, I have Uber — I can technically get lost and still get home — but carrying cash gives me a sense of security.
Which is why I was particularly frustrated one day, when I realized that after I'd paid my cleaning lady, I'd have no more cash in the house, and I'd need to go to work without any green bills tucked into a side pocket.
I was getting ready to leave when the cleaning lady's voice broke into my thoughts.
"Excuse me, missus. Is it possible you pay my phone bill on the computer?"
I looked up. Helene was holding a folded Verizon bill and a wad of cash. "I pay you difference."
I paid the bill, deducted what I owed her, took the rest of the cash, and stuck it into my pocket, feeling something light blooming inside me. In that luminous moment, I realized that no matter what would come my way, Hashem would take care of me.
(Originally featured in Family First, Issue 712)
Oops! We could not locate your form.
>